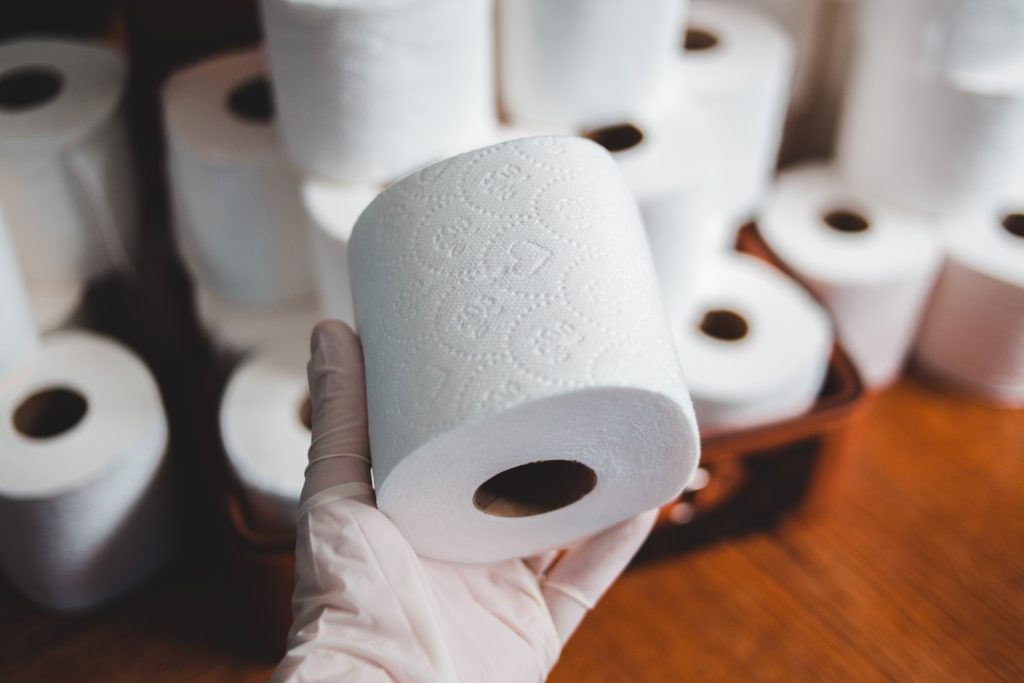 Blog
Why Toilet Paper, Peanut Butter and Alcohol Defined 2020
With the holiday season upon us and 2020 coming to a close, many are breathing a sigh of relief for hope of better times ahead, especially on the heels of new vaccine announcements. However, when it comes to CPG and the adjustments companies have made throughout the year, brands should prepare for — and embrace — the changes that will remain, long after masks and stay-at-home orders are distant memories.
Elizabeth Harris, vice president of strategy for Constellation Brands; Alison Lewis, chief growth officer for Kimberly-Clark; and Geoff Tanner, chief commercial and marketing officer for The J.M. Smucker Company, joined CPG Speaks to discuss how the events of the past nine months have changed the industry for good and how CPG can continue to thrive in this new world.
Consumer Changes are Here to Stay
Toilet paper hoarding was one of the biggest and most surprising stories of the year, leading many to ask the question — why toilet paper? Lewis and her team at Kimberly-Clark first assumed it was because people expected to be in their homes for a while and didn't want to run out, until they started to dig a little deeper.
"When you actually asked why consumers were hoarding toilet paper, it was actually driven by this inherent fear of feeling out of control with the pandemic and toilet paper had an ability to give consumers a sense of control," she explained. "The crisis brought on by COVID as it related to toilet paper out-of-stocks really reminded us all of what we need to do every day to be truly consumer-first."
This heightened focus on not just listening, but understanding what today's consumer wants, led to a massive shift for the industry. The changes consumers were making in their own lives had an immediate and direct effect on CPG companies, and will continue to, beyond 2020.
"If you look at coffee, one million more coffee espresso machines were purchased since the pandemic. Eleven million more pets were brought home. Those changes are not temporary, they're permanent," said Tanner. "We're not going back to normal. These are permanent investments consumers have made and permanent changes in their lifestyle, and that is going to continue to change their consumption habits."
Speed and Innovation are the Keys to the Future
Just like the pandemic spurred lasting change, it also sped up innovation and new ways to identify where consumers were moving.
"Many of the trends that were happening were accelerated by the pandemic," said Lewis. "Trend shifts that would normally take 6 years were accelerated and happened in only 6 weeks."
Even the ways consumers are shopping post-pandemic are giving brands new opportunities to connect with them. Harris mentioned that just six months ago, most consumers didn't know they could purchase alcohol online, alongside their groceries. Now, more and more shoppers are taking advantage of that feature, opening a new door for Constellation Brands and others.
"Historically, distributors have viewed direct-to-consumer and digital commerce as a competitor," she said. "We're trying to use omnichannel to drive better productivity metrics, the assortment is more informed, and it makes everyone's lives easier."
How Brands Can Build on This Year's Trust
All these factors — delivering product when people needed it most, taking care of employees and pivoting to meet consumers' new lifestyles — helped to grow trust in CPG more quickly than anyone might have thought possible before this year. In September, 47% of Americans said they had more trust in the industry since the pandemic began, up from 37% who said the same when asked in April.
Moving forward, CPG has an opportunity to take the lessons learned from this year and apply them to the future, focusing on the one thing that truly matters — delivering for the consumer.
"As employees and within leadership in the business, we believe it is still incumbent upon us to be a force for positive social change," said Harris. "We need to take what we've learned and the muscles we've developed through this crisis and make informed choices that move us in the right direction."
"Declare war on complexity," finished Tanner. "During COVID, out of necessity, we had a mindset of getting things done. We figured it out and, in some cases, we're operating better than we were before. When we really focused on what's critical and jettisoned everything else, we actually became better operators."
---
Visit our website to learn more about CPG Speaks and to register for an upcoming session. CPG Speaks is complimentary for attendees, thanks to PwC and individual session sponsors.
Published on December 10, 2020
Our Updates, Delivered to You
Receive the latest updates from the Consumer Brands Association.