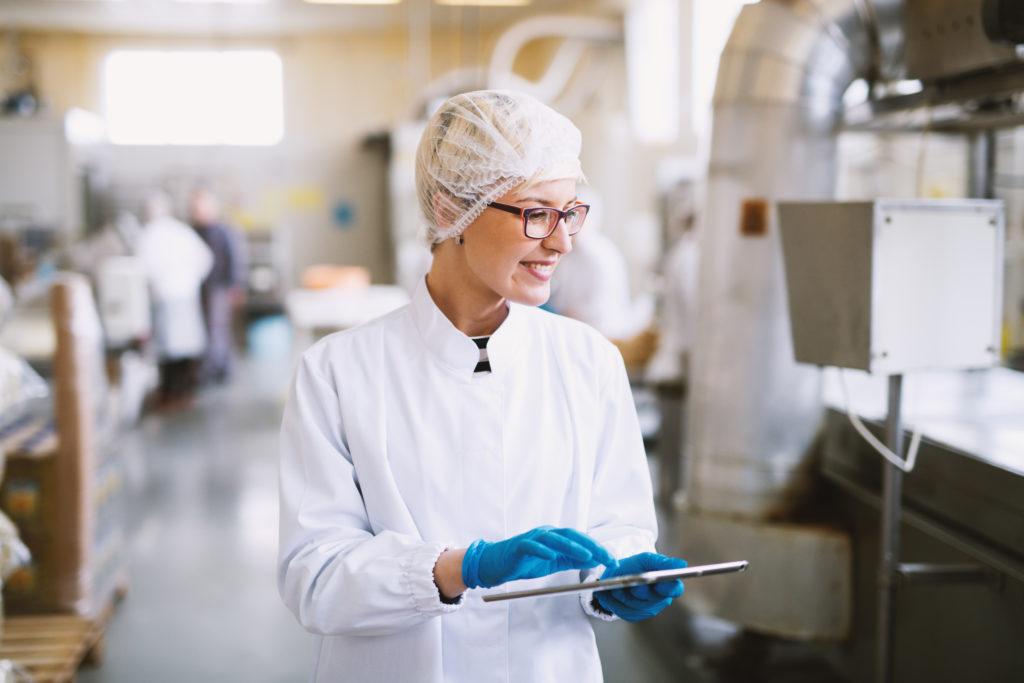 Blog
How Concerned Should Americans Be About Food Safety?
As the government shutdown lingers with no end in sight, the chorus of concern over food safety grows. Since the FDA was forced by the government shutdown to stop routine inspections on December 29, more than 35,000 social posts show the confusion and fear over food safety are widespread.
But how concerned do Americans need to be over what's in their shopping carts?
Food Safety Does Not Stop with FDA and USDA Inspections
American consumers should be confident that they are being protected in several key ways:
Food safety is the top priority of manufacturers who have countless experts on the job every day to ensure Americans have access to safe products. Every registered manufacturer is required to have one — and most have multiple — food safety plans for the products they produce. The presence of an inspector does not affect the extensive and constant monitoring processes that continue at all times, no matter what. Doing anything less is a threat to consumer health and the viability of their businesses.
FDA and USDA inspections are only one part of the food safety system, and most lines of defense are unchanged. The job of food safety is largely in the hands of manufacturers, and it is a job they do very well. The government's role is oversight and determining violations. It is a necessary role, but even in its absence, all other safety practices continue.
In the event of a threat to food safety, FDA and USDA have a process in place and a team that will be activated. When it comes to public health, these agencies will take appropriate measures, even in a shutdown.
Despite myriad protections still in place to protect public health, the shutdown is having some very real and damaging effects and it is imperative that Congress and the White House resolve this issue.
Consumer confidence has become a casualty of the shutdown. The American people deserve to have confidence in their food and every day that goes by without these routine inspections that confidence erodes. The public reaction to the shutdown reinforces the importance of a sound partnership between food manufacturers and government regulators, one that needs to be fully reinstated as soon as possible.
To his credit, FDA Commissioner Scott Gottlieb and USDA Secretary Sonny Perdue have actively communicated with the public throughout the shutdown to help quell the alarm over food safety. They have been clear in their assurances that consumer protection remains a top priority and that responding to outbreaks is an excepted activity. Gottlieb also tweeted on Monday that the agency will resume high-risk activities this week.
Another — and perhaps more lasting — threat is to the morale and retention of FDA and USDA staff. The dedicated staff at these agencies should be commended for continuing to work unpaid throughout this shutdown in the interest of public health.
The question is how long they will be able to stay on the job. With morale undoubtedly shaken as the shutdown drags on and paychecks unissued, government workers are being forced to look into alternative employment. Job search site Indeed.com reported that federal employee job searches are up 17 percent since the start of the shutdown, offering data that backs concerns we have over qualified food inspectors leaving for other jobs.
These people are not easily replaced. They are skilled employees who require significant training. In today's tight labor market, they are highly valuable and have options. Replacing any departing staff will take months, extending the consequences of the shutdown in a way that could be felt for a very long time.
By the administration's own estimate, the cost to the U.S. economy is swelling and far greater than its first assessment. But the true cost will be harder to quantify, with intangible losses in trust and talent likely to linger. It's time to bring this shutdown to an end and start the process of restoring faith — in food safety and in government.
Published on January 16, 2019
Our Updates, Delivered to You
Receive the latest updates from the Consumer Brands Association.