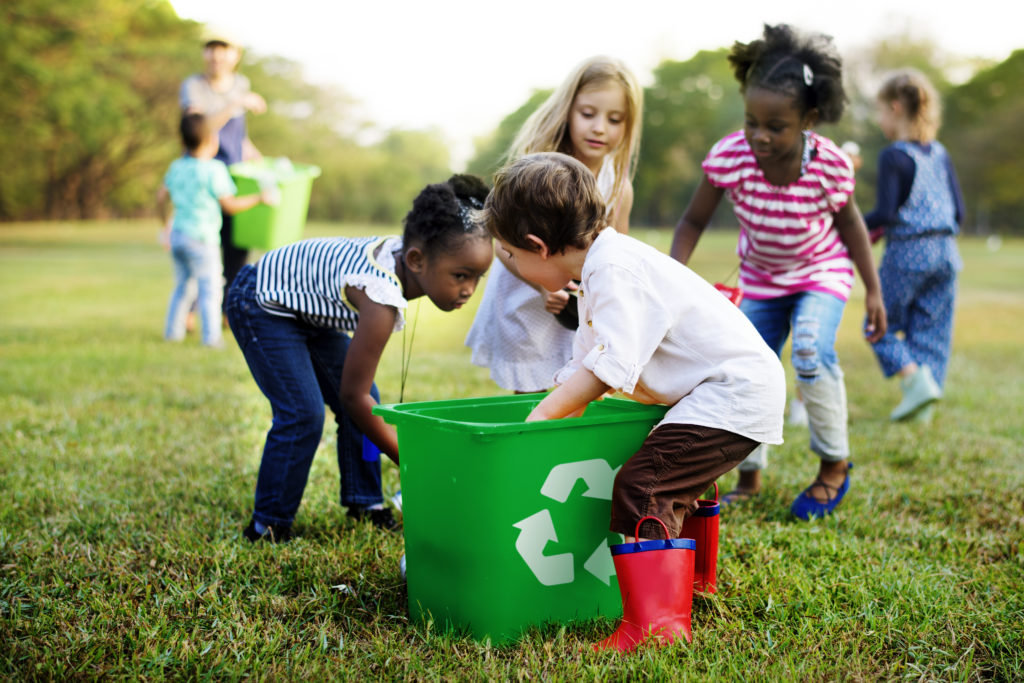 Blog
Making a Commitment to America's Recycling Future
Updated April 11, 2021
I went into sustainability — like every wide-eyed hopeful starting in the field — to save the world. After more than 15 years, I'm still hopeful, but more aware than ever of the magnitude of the challenge before us.
Working on behalf of consumer packaged goods (CPG) companies, I know how committed the industry is to sustainability. I also know recycling and waste are major concerns for consumers, especially when packaging doesn't end up where it should.
Every CPG company I've encountered focuses on sustainability. All of the 25-largest CPG companies have made commitments to increasing recyclable content, minimizing packaging or reusing material. Eighty percent of them are working toward fully recyclable packaging for all products by 2030 — at the latest.
All of the 25-largest CPG companies have made commitments to increasing recyclable content, minimizing packaging or reusing material.
The industry is also driving innovation, from developing shampoo bottles made from beach plastic to investing in zero-interest loans for cities to upgrade their recycling infrastructure. While a start, these efforts alone won't be enough.
Our recycling system needs major improvement, and everyone must play a role. Tackling this problem requires three simple but significant actions.
1. Innovate for the long-term.
One-off solutions won't fix the problem. Even materials consumers perceive as more environmentally friendly present challenges. Glass, for example, is recyclable, but hard to handle – it breaks and is heavy, requiring more fuel to transport. Such complications show why we must think holistically about packaging innovations.
The CPG industry is investing in packaging design and product distribution innovation. In a new initiative called Loop, Clorox, P&G, PepsiCo and Unilever are among the 25 companies partnering with the recycling company TerraCycle to pilot a new sustainable packaging model that delivers products in reusable containers to consumers. PepsiCo piloted its Tropicana orange juice in refillable glass bottles and lines of its Quaker cereal in stainless steel containers that are picked up after consumption, cleaned and refilled. P&G will offer Pantene shampoo products in aluminum bottles and Tide detergent in stainless steel.
2. Be "all-in" on recycling.
Even as Americans have improved their recycling, we still throw out 22 million tons of recyclables each year. According to the EPA, Americans recycle just nine percent of plastic, 26 percent of glass and 34 percent of metal.
The first step is getting recyclables in the bin — but it's also about getting them there the right way. Thousands of recycling programs use dramatically different technology. Some deploy optical sorters, magnets and fans to sort by weight and material type. Others use workers to hand-pick higher value material from a conveyor belt. The result? What's recyclable in one town is prohibited in the next.
Confusion creates contaminated items that can't be recycled but end up in the recycling stream. Contamination rates are rising, from seven percent 10 years ago to 25 percent today.
Contamination became an even bigger problem last year, when China, the biggest buyer of our recyclables, limited contaminants to no more than 0.5 percent — a level our system cannot reasonably meet. Accordingly, mixed paper and plastic exports to China plunged more than 90 percent from 2017 to 2018, exacerbating the American recycling problem.
3. Create a system that supports recycling.
Following China's policy change, recycled material's value plummeted, as U.S. recycling programs lost their biggest market. What some local programs used to sell for a profit, they now pay to get rid of. This dramatic shift forced hundreds of programs to reduce or suspend recycling efforts.
The recycling system has many failure points. If consumers don't recycle, CPG companies can't reuse material. If companies only design packaging to protect the product and not with the full lifecycle in mind, we wind up with packaging that can't be recycled or recovered. If local systems aren't using best practices and educating residents, participation rates fall and municipalities struggle to afford recycling programs.
Today, the attitude on recycling is "why wouldn't we?" But it could easily shift to "why bother?" We need to come together, support what works and drive innovation at every level of the process.
The CPG industry is making real investments to increase sustainability, but it is one part of the equation. We need the parts of the whole to come together to enact meaningful change to our recycling system — change we desperately need. If we can do that, every wide-eyed hopeful that comes after me will know what's possible.
Published on April 11, 2021
Our Updates, Delivered to You
Receive the latest updates from the Consumer Brands Association.