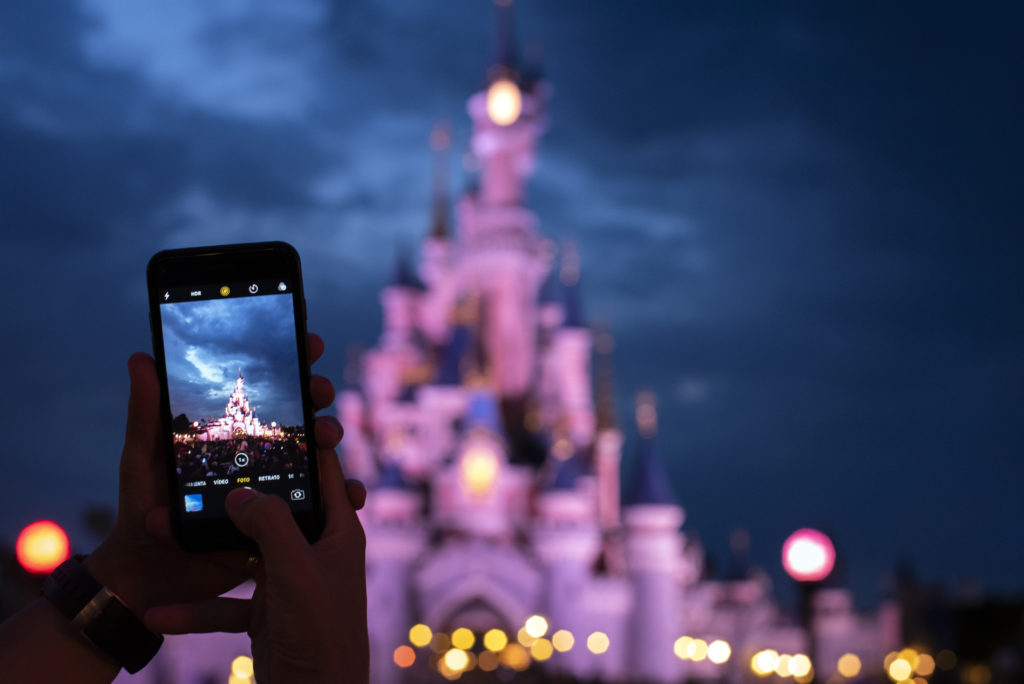 Blog
Prop 65: Disneyland Is Bad for Your Health?
The Regulatory Problem
California's landmark Proposition 65 regulations have become synonymous with a sobering warning label: "Warning: this product contains chemicals known to the State of California to cause cancer and birth defects or other reproductive harm." Products ranging from a cup of coffee to the Disneyland theme park itself have been forced to display such warnings to comply with Prop 65. The problem? There is no evidence that drinking coffee or visiting Disneyland — or countless other products and activities — is carcinogenic or harms reproduction.
Our Stance
We believe consumers deserve to know the products they consume are safe.
Government oversight of product ingredients is fully appropriate. But despite its noble intentions, California's Prop 65 illustrates the profound downside of America's patchwork regulatory regime, where state and local regulations generate confusion, misinformation and added cost. Prop 65's dire and dramatic warning on coffee, for example, is based on the ubiquitous presence of acrylamide, found in almost everything cooked at high temperatures. No study has ever determined coffee to be carcinogenic to humans. In fact, a 2018 statement from FDA Commissioner Dr. Scott Gottlieb stated clearly: "Although acrylamide at high doses has been linked to cancer in animals, and coffee contains acrylamide, current science indicates that consuming coffee poses no significant risk of cancer."
Too often with regulations such as Prop 65, consumers end up no better informed and no better protected.
Too often with regulations such as Prop 65, consumers end up no better informed and no better protected. Manufacturers add cost, scrambling to satisfy capricious standards and sloppily applied science. Prop 65 was adopted in the late 1980s, prior to the internet-driven information technology revolution. Today's consumer enjoys access to a wealth of digital product and ingredient information quite literally at their fingertips. America needs a smart, up-to-date, uniform, science-based regulatory framework.
A Bit More Detail
California's Prop 65 was passed by direct voter initiative in 1986. The law aimed to protect drinking water sources and reduce general exposure to toxic substances said to cause cancer and birth defects. The state's Office of Environmental Health Hazard Assessment (OEHHA) is charged with implementation of the law and maintains a constantly updated list of "naturally occurring and synthetic chemicals that are known to cause cancer or birth defects or other reproductive harm. These chemicals include additives or ingredients in pesticides, common household products, food, drugs, dyes or solvents. Listed chemicals may also be used in manufacturing and construction, or they may be byproducts of chemical processes, such as motor vehicle exhaust."
No Sense of Real Risk
While Prop 65 spotlights potentially hazardous individual chemicals, it does not put potential risks to human health in any meaningful perspective. Take the coffee example.
Acrylamide was flagged in a rodent study as a potential carcinogen at high doses. Moderate coffee consumption, however, has been linked to longer lifespan, and a decreased risk of type 2 diabetes and some cancers. No one has established that acrylamide causes cancer in humans, and certainly no one argues that coffee causes cancer, yet the ominous label persists.
Not Informing Consumers
Prop 65 aims to inform California consumers about health risks lurking in everyday products, but profoundly fails to do so. What information does the average park goer learn when confronted with the Prop 65 warning at the gates of Disneyland? Is Space Mountain toxic? Goofy himself? While absurd examples, they underscore the absurdity of Prop 65's dire warnings, which raise broad consumer fears without providing basic information.
Fueling Legal Shakedowns
Perhaps unsurprisingly, Prop 65 has fueled lawsuits that look suspiciously like corporate shakedowns. National Public Radio reported on the lawsuit that gave rise to the notorious Prop 65 coffee warning. The lawsuit was brought by the Council for Education and Research on Toxics (CERT), which shares an address with the Metzger Law Firm, who represented CERT on the coffee lawsuit as well as acrylamide-based lawsuits against McDonald's, Burger King and potato chip manufacturers. These corporations settled with CERT, as did 7-Eleven, who agreed to a $900,000 settlement. Is such litigation about public health or raking in settlement dollars?
A Better Solution
Consumers want information about the products they use. They deserve it. But they deserve information that is accurate, informative and consistent; everything California's Prop 65 is not.
California drafted the Prop 65 regulations in a pre-internet era, when consumers relied on physical labels for information. Today's consumer enjoys real-time digital access to terabytes of scientific, ingredient and product data – one consumer with a smart phone renders the entire Prop 65 labeling protocol woefully inadequate. 21st century product information standards must be rooted in digital product disclosure, where consumers can utilize the technological tools they already rely on.
Published on November 7, 2019
Our Updates, Delivered to You
Receive the latest updates from the Consumer Brands Association.