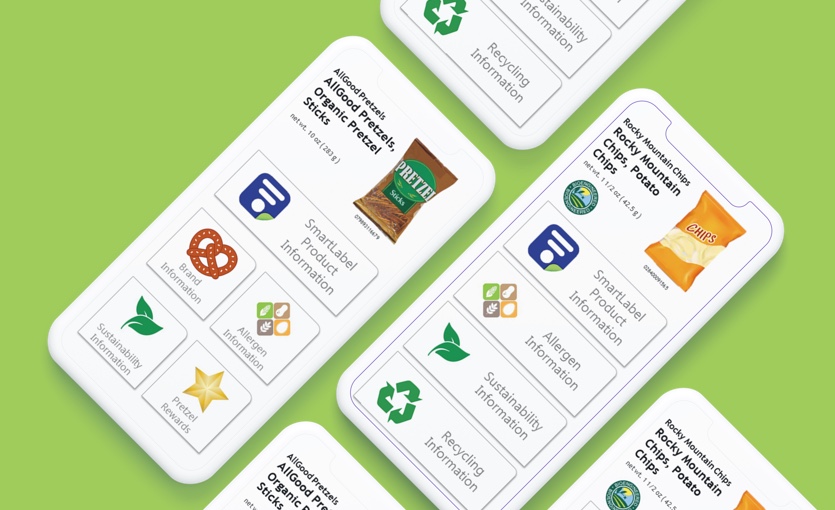 Blog
SmartLabel Keeps Up the Momentum with a New Partnership and Comment Submission
SmartLabel's summer of growth and innovation has supercharged its trajectory toward leading the industry in fostering transparency to connect consumers with product information, and two major moments defined this season of growth:
SmartLabel submitted its first ever comments to the FDA in response to the agency's Request for Information on food labeling in online grocery shopping.
The comments in response to the FDA's RFI presented a unique opportunity for SmartLabel to showcase its capabilities and ultimately urge FDA to maintain flexibility in any pending industry guidance related to e-commerce labeling to include the utilization of tools like SmartLabel. As it stands, there is no cohesion across existing mandatory and voluntary product information in the online grocery retail landscape. SmartLabel offers a single platform where consumers can easily locate accurate, current product details managed by the product manufacturer – which also means the brands can control edits and changes to the product listing. SmartLabel packages product information in a convenient, consistent five-tab template covering FDA-mandated product categories and the relevant information – like Nutrition, Ingredients, Allergens, 'About this Product' and Company, Brand and Sustainability – in one place, allowing consumers to navigate based on their needs or simply ascertain all the product information in one place.
Most importantly, this inaugural round of submitting comments marked a necessary step for the SmartLabel community to start telling its full story.
SmartLabel teamed up with The Recycling Partnership to offer consumers localized recycling data on product packaging through QR codes. 
Consumer Brands has long advocated for a much easier process for consumers to understand how and where to recycle. Because, as we've learned, consumers want to recycle – they're just more confused about how to recycle than even doing their taxes. This partnership with The Recycling Partnership aims to drastically narrow the gap with the scan of a QR code.
Here's how it works: For SmartLabel products now integrating Recycle Check, consumers can scan the QR code on their package, then enter their zip code or allow location permissions to access and display clear instructions on how and whether to recycle that product in their specific location. And this goes beyond just telling a consumer whether the product can be recycled – it also tells them how, meaning this takes the guesswork out of whether the cap needs to be on or off and whether the product needs to be rinsed out if there was food inside of it, like peanut butter.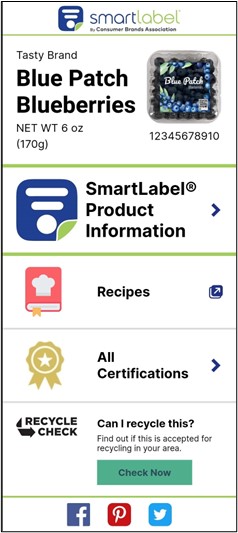 Putting consumer solutions at their fingertips – literally – is what we mean when we talk about consumer transparency being a core tenet of SmartLabel. It's about removing barriers to nutritional literacy and uncertainty around recycling and empowering consumer choice by putting the right tools in their hands, and I'm excited to see where these latest steps take SmartLabel next.
Published on August 16, 2023
Our Updates, Delivered to You
Receive the latest updates from the Consumer Brands Association.