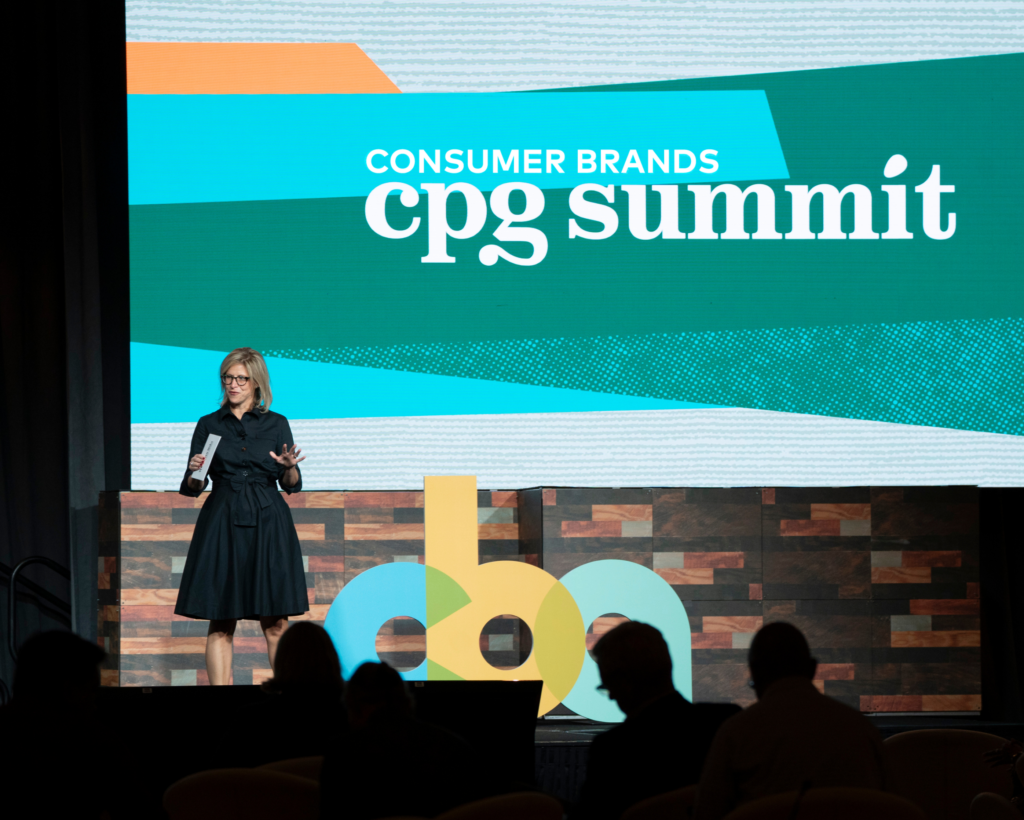 Blog
Top Takeaways from a Successful CPG Summit
This year's Consumer Brands CPG Summit, held Sept. 26-28, was my first, and – I'm happy to say – a huge success. And I don't just make that distinction because I lead membership and engagement for the Association – as a former Board member and trade association executive, I've been to my fair share of gatherings geared toward the C-suite.
This one was powerful for two important reasons that set it apart: first, the CEOs of our member companies came out in force – in person – to discuss issues, share best practices and generally connect with one another in ways they may not otherwise be able to do through the day-to-day of running their own organizations. Second, we were joined by some of the best experts in their respective fields – across economics, consulting, tech and retail – who kicked off discussions that included what's ahead for the economy and the trends poised to impact our business and industry to better understand, anticipate and navigate any impending political risks.
One of the hottest topics – understanding AI, and particularly its role in our sector – was a much-anticipated subject of discussion this year, and I'm looking forward to seeing how this dialogue continues into 2024.
Perhaps the best part of the programming, though, was that the content discussions didn't really seem to end. Instead, conversations carried over to dinners and workshop discussions, which created useful takeaways for further best practices and tools to bring back to the C-suite. I enjoyed listening to our members sharing great anecdotes with one another or realize they'd dealt with similar issues on opposite sides of the country.
As an association team, we set out to provide a space for the CPG industry to shape and tell its story through collaboration and conversation. We wanted to inspire actionable insights that attendees could take back home. And we wanted to give company leaders a space where they could sort out issues amongst their peers. I'm pleased to say that attendees have told me that we did all of that.
The week was an opportunity to look around the corner, certainly, but also to celebrate a truly consequential industry. The consumer products industry – the companies that make the great household brands Americans enjoy and depend on for their daily lives – accounts for one in eight well-paying jobs and $2 trillion to the U.S. economy.
Helping to think about how to support and defend that industry made for a great week and I can't wait to do it all again next year. The team at Consumer Brands and I are on a mission to make the CPG Summit the premier event for CPG CEOs – where we foster thought-provoking conversations in a unique networking environment.
Published on October 6, 2023
Our Updates, Delivered to You
Receive the latest updates from the Consumer Brands Association.