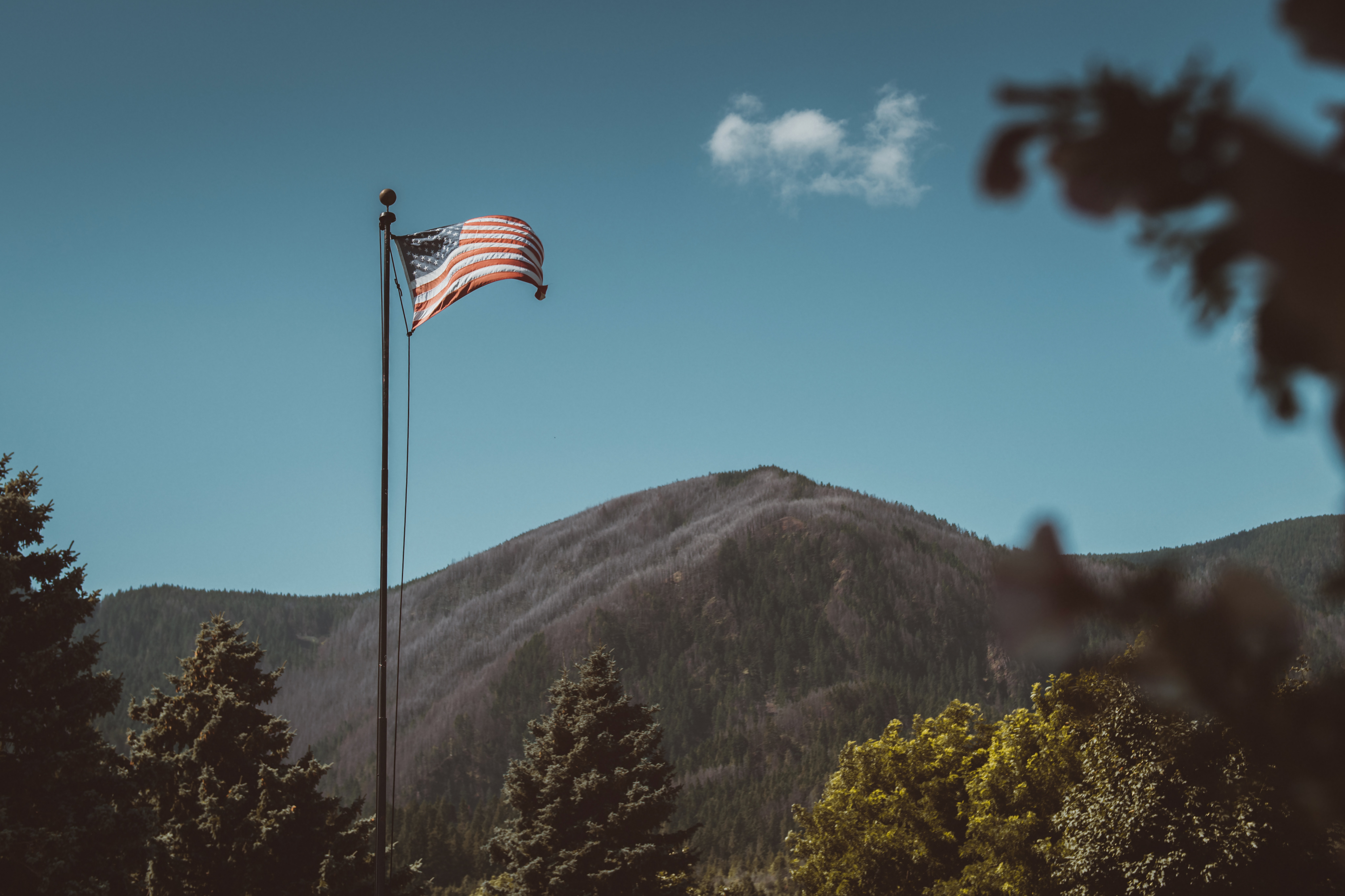 Blog
What a Biden Administration Means for CPG
 Update 1/11/21: Click here to read what Georgia's runoff elections mean for the political landscape of 2021.
We have just completed an extraordinarily polarized election. An incoming Biden administration, coupled with a smaller Democrat House majority and a likely Republican Senate (Georgia runoff in January), points to clear policy shifts in regulation and the federal response to COVID-19, but tremendous uncertainty on the legislative front.
Conventional wisdom suggests that federal agencies will be more aggressive, and Congress will be gridlocked. Yet the picture is far more complex. While there will be new challenges, the CPG industry can also seize opportunities that will arise as Democrats attempt to advance their policy agenda, roll back Trump initiatives and seek opportunities for bipartisan cooperation on selective issues.
Fortunately, our industry is in a fundamentally different place today than four years ago. The Consumer Brands Association, powered by our industry's C-suite, employs a consumer-centric mentality that seeks to advance solutions to vexing challenges, including packaging sustainability, transparency, product and ingredient traceability and supply chain optimization. With these changes at Consumer Brands and the support of our members, we are well-positioned to position brands favorably, go on offense, work with leaders in both parties and drive meaningful results.
Reality of Today's Environment
Three political realities will continue to play a major role in shaping the near-term future of our industry:
1. Political Polarization Deepens, Raising Expectations for Corporate America: Americans are losing confidence in Washington's ability to solve the nation's problems. The continued divided government dampens hope for major bipartisan progress. In this environment, many Americans increasingly expect corporations – who have earned substantially greater trust throughout the COVID crisis – to drive social change through their culture, values and investments. Many consumer-facing brands are at the forefront of stakeholder capitalism, and expectations for our industry are likely to increase as demand for leadership grows.
2. States Flexing Regulatory Muscle: Influential states, such as New York, Washington and California, have used their regulatory regimes to aggressively shape the behavior of industries operating beyond their borders. This activism, combined with a need for revenue given COVID-19's crushing blow to state budgets, paves the way for a host of new policies designed to change human behavior and extract money from business. Patchwork regulation is likely to increase and will have significant implications for our industry.
3. Powerful Consumers as Chief Regulators: Consumers are increasingly using their buying power and social activism to demand change from business, acting as de facto regulators. From on-pack labeling to digital disclosure, consumers expect transparency about what they buy and access to information on-demand. Consumers and non-governmental organizations are likely to become even more vocal, and industry even more responsive, in the years ahead.
Consumer Brands has adapted our strategy and plans to these realities. In 2021, we will launch strategic initiatives to firmly establish the CPG industry as a force for good. We will reinvest resources in state government relations. And we will explore new ways to meet consumers where they're going, including bolstering our disclosure platforms (SmartLabel and Facts Up Front) and our industry's ability to understand and communicate the origin of products and ingredients.
Opportunities in the New Environment
Once President Biden is able to secure agreements with Senate Majority Leader McConnell on nominations, which might prove challenging, we anticipate his administration will move methodically on the regulatory front while legislative action will depend on reaching bipartisan consensus. While we must be vigilant and play defense where necessary, our greatest opportunity is seizing areas where we align with the new political reality. We see five substantial opportunities for the CPG industry:
1. Leverage Federal Actions to Protect Consumers: From Big Tech antitrust enforcement to ingredient disclosure, we expect the federal government to take a far more active role in promoting what it believes to be in the best interest of consumers. We have a strong point of view on the shape smart regulation should take – namely that consumers should be empowered to make informed decisions, as demonstrated by our commitment to the Smart Label and Facts Up Front platforms and our opposition to Trump administration regulations that limited disclosure of specific technologies and ingredients. We have an opportunity to use our expertise to ensure government policy changes truly reflect consumers' needs. We can start by identifying consumer protection policies that CPG manufacturers can support, such as advancing digital disclosure and regulating CBD, and encouraging government to be a stronger partner when it comes to enforcing pro-consumer safeguards and statutes.
2. Advance Solutions on Packaging Sustainability: Concern over plastics and America's failed recycling system is a bipartisan issue tailor-made for action in a divided Congress. The CPG industry embraces its responsibility and is dedicated to advancing solutions that work for consumers and the environment. We will encourage bipartisan legislative and regulatory action at the federal and state level to promote a functioning recycling system that creates greater uniformity across America and ensures that all players (the waste and recycling sector, resin makers and CPG manufacturers) do their part.
3. Contribute to COVID-19 Post-Mortem Analysis: The new administration is certain to lean in on the pandemic to both protect Americans' health today and assess what went wrong in our nation's initial response. The COVID-19 post-mortem is likely to include risks and opportunities. For example, new workforce protections and restricting certain products or ingredients in the name of protecting public health are both likely to be encouraged by activists. On the other hand, a damning review of the federal government's failure to provide clear, consistent guidance to industry and consumers alike creates an opening for the industry to provide a thoughtful assessment of what essential industries of scale need from the federal government in order to provide for the American consumer
4. Help Americans Get Back on their Feet: Many of the worst effects of COVID-19 – increasing economic uncertainty, rising unemployment, growing socio-economic divide – may be ahead of us. The CPG industry continues to deliver for America in its time of need, protecting employees and even adding jobs in many instances. In the months ahead, we will articulate the industry's vital role in driving America's economic revival and position CPG as a champion of restaurants, hotels, live events and other service sectors that will determine the strength of our recovery.
5. Shape "Made in America" Policy: Skepticism over global trade agreements crosses party lines. COVID-19 has deepened this perspective and led to a review of America's global supply chains. As the largest segment of the manufacturing sector, consumer packaged goods must have a strong voice on policies that impact our ability to deliver the products Americans want at the time and price point they want them. We must assess our supply chains to determine the upsides and downsides of greater domestic sourcing and offer an informed perspective on reasonable changes that could advance consumer interests in the years ahead.
While Washington will not change as dramatically as many polls predicted, substantial uncertainty remains. We look forward to meeting new challenges and capitalizing on new opportunities as a united industry.
---

Are you prepared for what's after the election? Join leading policy experts for Consumer Brands' Issues Watch, November 18-19. Get ahead of 2021 political dynamics and register now.
Published on November 9, 2020
Our Updates, Delivered to You
Receive the latest updates from the Consumer Brands Association.