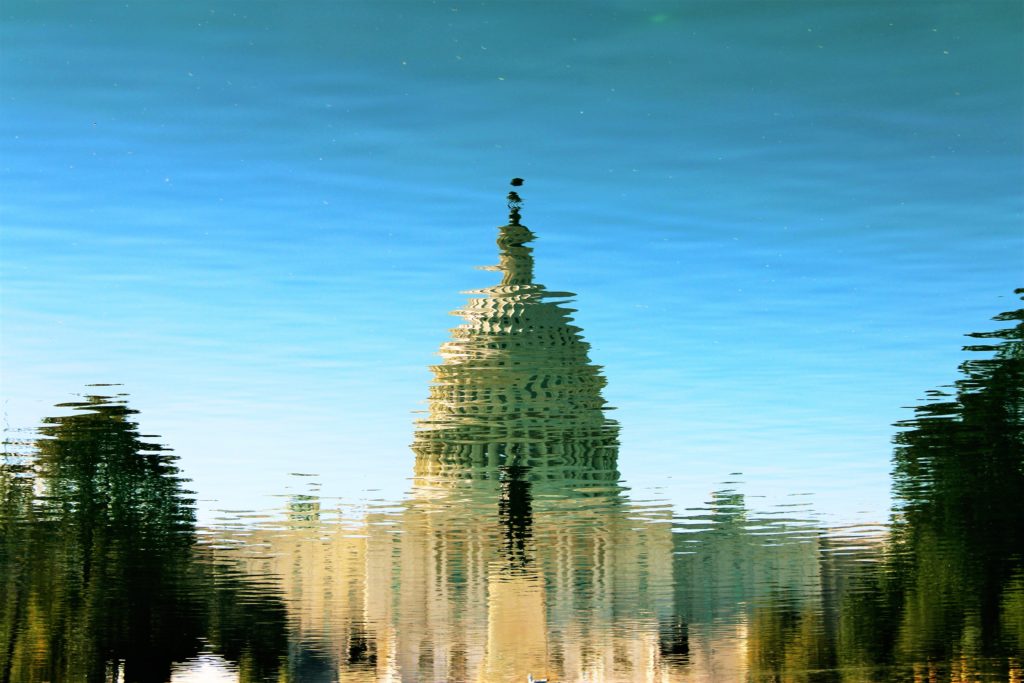 Blog
The 2020 Election, Explained for CPG
 Update 1/11/21: Click here to read what Georgia's runoff elections mean for the political landscape of 2021.
With an incredibly polarized election complete and uncertainty still looming, the only constant in Washington is change, and January promises plenty of it.
Consumer Brands' leadership offered their perspective on what a new administration and tighter majorities in the House and Senate will mean for the CPG industry broadly, and for key issue areas including sustainability, supply chain and regulations.
What a Biden Administration Means for CPG
Geoff Freeman, president and CEO, Consumer Brands
Conventional wisdom suggests that federal agencies will be more aggressive, and Congress will be gridlocked. Yet the picture is far more complex. While there will be new challenges, the CPG industry can also seize opportunities that will arise as Democrats attempt to advance their policy agenda, roll back Trump initiatives and seek opportunities for bipartisan cooperation on selective issues.
Fortunately, our industry is in a fundamentally different place today than four years ago. The Consumer Brands Association, powered by our industry's C-suite, employs a consumer-centric mentality that seeks to advance solutions to vexing challenges, including packaging sustainability, transparency, product and ingredient traceability and supply chain optimization. With these changes at Consumer Brands and the support of our members, we are well-positioned to position brands favorably, go on offense, work with leaders in both parties and drive meaningful results.
Read more from Geoff on LinkedIn.
Four Sustainability Moves You Should Expect from a Biden Presidency
Meghan Stasz, vice president of packaging and sustainability, Consumer Brands
While the industry will face new challenges related to a more aggressive regulatory environment, and potential legislative challenges will take shape as new chairmen and leadership positions are filled, we will be presented with plenty of opportunity. Opportunity for engagement – to work with the administration and new Congress on issues that matter to them and to the CPG industry.
Here's what we can expect: Climate change will take center stage, opening further opportunities for leadership on packaging; plans to rebuild infrastructure may finally take shape and should include the country's recycling system; social justice and the environmental movement will see meaningful action; and — regardless of federal activity — states will continue to drive their own policy agendas.
The political environment and Congress are fractured, yet the tighter majorities will put a premium on bipartisanship. Getting the administration's priorities accomplished will not be easy. We'll be focusing time and resources to get to know the Biden team and key policy-shaping agency officials.
Read more from Meghan on LinkedIn.
What Regulatory Focus Would a Biden Administration Bring?

Betsy Booren, senior vice president of regulatory and technical affairs, Consumer Brands
With a Biden administration, we can expect everything from environmental statutes to chemical and product safety laws will be considered for aggressive regulatory programs. While the transition team works to staff key agency positions, swear in new cabinet secretaries and define a federal regulatory agenda, Consumer Brands is preparing to partner with the new administration and nontraditional allies on a consumer-first agenda.
Some of the more challenging issues the CPG industry will face — and that Consumer Brands will prioritize for action — are business transparency, product scrutiny and dealing with an outdated regulatory system.
Consumer Brands will continue to act as passionate champion of a modern, agile regulatory system. The CPG industry will face new, complex challenges in the next four years and Consumer Brands is well positioned to lead workable solutions.
Read more from Betsy on LinkedIn.
Your Guide to Supply Chain Shifts in a New Washington
Tom Madrecki, vice president of supply chain, Consumer Brands
CPG companies are well-positioned to seize the moment and advance supply chain solutions in coordination with the Biden administration, particularly as consumer trust in our industry has grown throughout the pandemic.
CPG supply chains will be deeply impacted by prospective legislative and regulatory changes. The circumstances of the last year will shape 2021 and beyond, framing the debate and offering insight about what to expect.
Rumors of the CPG supply chain's demise during COVID-19 were greatly exaggerated, but the light shone on supply chains through empty store shelves and panic buying presents an opportunity to call for a number of CPG priorities, including a White House Office of Supply Chain, strengthened public-private coordination and critical supply chain mapping by the government. America's supply chain resiliency — and every American's access to affordable everyday products — necessitates a continued focus.
Read more from Tom on LinkedIn.
---

Are you prepared for what's after the election? Join leading policy experts for Consumer Brands' Issues Watch, November 18-19. Get ahead of 2021 political dynamics and register now.
Published on November 10, 2020
Our Updates, Delivered to You
Receive the latest updates from the Consumer Brands Association.