Agenda
Digital Experience powered by 

Thursday, December 2

Friday, December 3

Saturday, December 4
3:00 – 3:15 p.m.
Opening Remarks
Geoff Freeman, President and Chief Executive Officer, Consumer Brands Association
3:15 – 4:00 p.m.
Examining the Future Expectations of Brands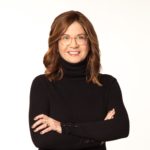 Kari Alldredge, Partner, McKinsey & Company

4:00 – 4:45 p.m.
Navigating Digital's Impact on Consumer Behavior and Business Operations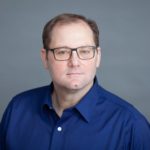 Jason Goldberg, Chief Commerce Strategy Officer, Publicis 
The past two years have dramatically changed the way CPG companies and retailers think about digital and accelerated the way companies act in this sector of business. Hear from Jason Goldberg, Chief Commerce Strategy Officer of Publicis, as he shares his insights on the impacts this acceleration has on brand loyalty, product growth, innovation and operations.
4:45 – 5:15 p.m.
Simplifying to Expand: How Bigger, Stronger Partnerships Best Serve Today's Consumer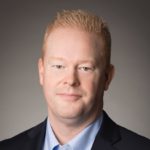 Bob Eddy, President and Chief Executive Officer, BJ's Wholesale Club
Over the past two years, BJ's Wholesale Club has seen a dramatic increase in club memberships, historic levels of renewals and a more than 300% growth in e-commerce. During this session, Bob Eddy, president and chief executive officer of BJ's, will discuss how a simplified assortment is key to its growth strategy, the company's approach to partnerships with its top suppliers — especially as it relates to product offerings and supply chain performance — and its focus on maintaining loyalty among both its newest and most tenured members.
Moderated by Ellen Davis, Executive Vice President, Industry Engagement, Consumer Brands Association 
6:00 – 7:30 p.m.
Cocktail Reception
Sponsored By: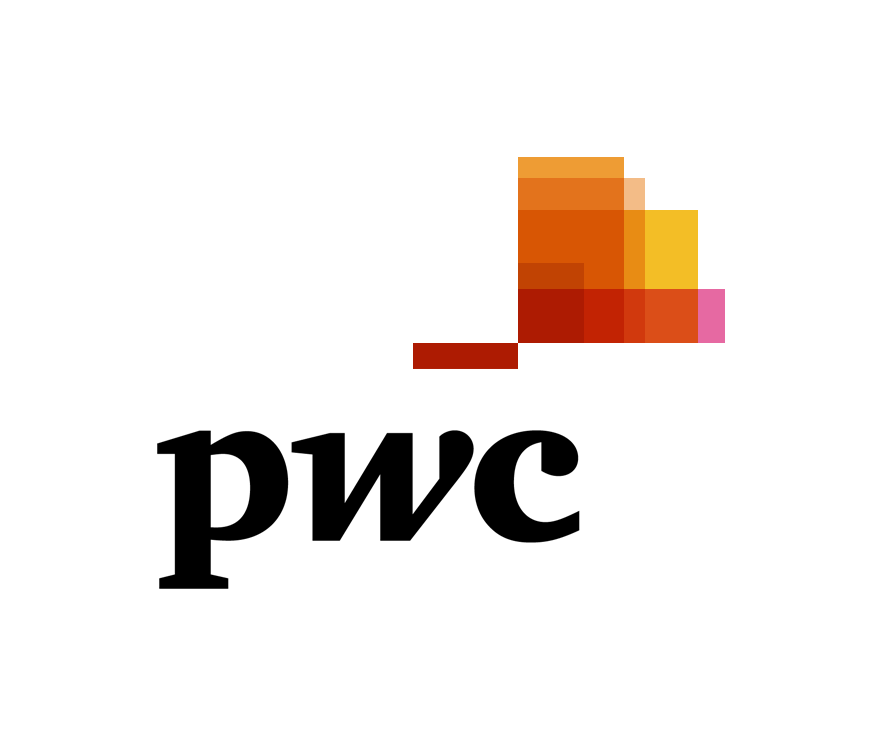 7:30 – 10:00 p.m.
Dinner and Dessert
Sponsored By:

8:00 – 8:30 a.m.
Pivoting from a House of Brands to a Consumer Lifestyle Brand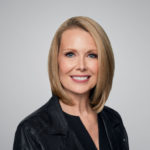 Sharon Leite, Chief Executive Officer, The Vitamin Shoppe 
The delineation between CPG companies and retailers is blurring with the acceleration of digital and profitability of private label. In this session, Sharon Leite, chief executive officer of The Vitamin Shoppe, will share her perspective on consumers' mindsets around health and wellness products, and insights on how these expectations may shift in the future. She will also outline several key growth initiatives for the company, including increasing their assortment of private label brands and expanding internationally, and share how The Vitamin Shoppe is strengthening its impact in communities they serve.
Moderated by Wendy Davidson, President of Americas, Glanbia Performance Nutrition
8:30 – 9:00 a.m.
Solving the Talent Shortage: Where the Workforce Went (& Where it's Going)
Matt Sigelman, Chief Executive Officer, EMSI Burning Glass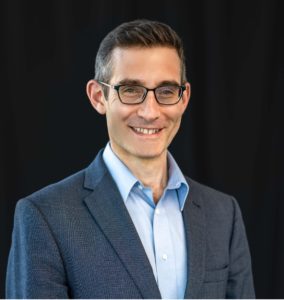 As any CPG leader can attest, we're living in a time where there are simply not enough workers to go around. As a result, many companies are rethinking their workforce strategies to ensure current and future needs can be met. Matt Sigelman, chief executive officer of EMSI Burning Glass, has spent more than a decade working to understand the labor market and sharing these insights with business leaders to help them plan more efficiently for workforce changes. In this session, Matt will discuss the demographics and blazingly rapid pace of skill change driving the worker shortage, with a special lens toward trends and challenges for CPG. But there are practical strategies for navigating these challenges. Matt will discuss how companies can build new, data-driven talent pipelines that engage untapped talent pools, develop qualified workers and improve diversity.
9:00 – 9:45 a.m.
Maximizing Unconventional Talent Pools
Chris Watler, Chief External Affairs Officer, Center for Employment Opportunities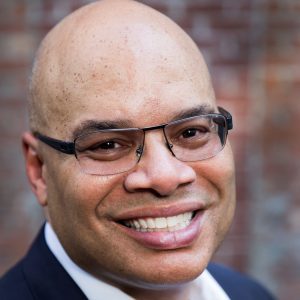 The drastic changes in workforce availability have caused many companies to evaluate where they could recruit additional talent. According to the Center for Employment Opportunities, a 501c3 nonprofit that operates in 30 cities across 12 states, job seekers with past convictions comprise a loyal, effective talent pool that is often overlooked. At this session, Chris Watler, the organization's chief external affairs officer, will share a compelling business case for tapping into this unconventional pool of talent and help them to succeed with your company. Chris will also explain how companies can evaluate their current HR practices, which may be reducing opportunities to hire great people, and how businesses can leverage data and local partnerships to drive hiring.  
10:15 – 10:55 a.m.
Creating Inclusive Environments to Increase Representation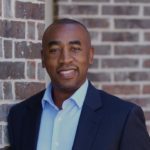 James Fripp, Chief Equity and Inclusion Officer, Yum! Brands 
Companies' DE&I efforts often rely on capturing and measuring data to track progress, but other initiatives may be needed to move the needle broadly. Leveraging his own experiences, Yum! Brands Chief Equity & Inclusion Officer James Fripp will share how companies can incorporate not only metrics to drive change but also how to build inclusive workplace environments that create greater representation. James will also highlight how companies can create an abundance mindset to ultimately increase representation across all levels of an organization.

10:55 - 11:15 a.m.
Deciding How and When to Engage on Social Issues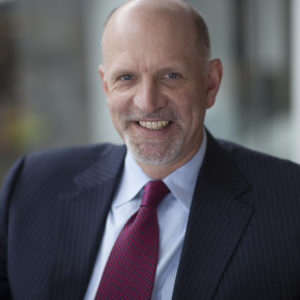 Jeff Harmening, Chairman of the Board and Chief Executive Officer, General Mills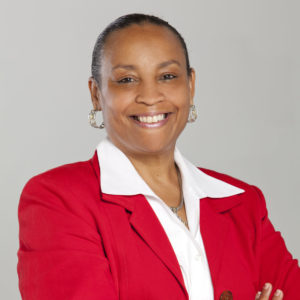 Monica Turner, President – North America, The Procter & Gamble Company
As companies face heightened expectations from internal and external stakeholders, executives are often required to decide how to engage on breaking news, often in their own backyard, and how that response fits with their brand image. While some brands choose how to respond on a case-by-case basis, others aim to provide a constant drumbeat on these issues, which are often linked to their DE&I efforts. Jeff Harmening, Chairman and Chief Executive Officer, General Mills and Monica Turner, President – North America, The Procter & Gamble Company will share perspective on how their company has navigated key decisions on whether to engage on certain issues, the impact those decisions had both within their companies and with consumers and how this affects their business going forward.
11:15 – 11:45 a.m.
Focusing on Serving Local Communities as Independent Operators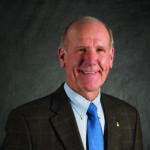 Steve Smith, President and Chief Executive Officer, Food City 
Being community-oriented and involved in local activities is a key feature of independent grocers' operations. Food City is dedicated to their customers and the communities they serve by continuing to grow. Through the establishment of high demand departments such as full-service meat and seafood, pharmacy and sit-down cafes, as well as recent additions like in-store wine and beer tasting stations, Food City continues to evolve to meet the changing expectations of consumers. The locally owned and operated retailer remains focused on being an integral part of every community where they operate. Steve Smith, president and chief executive officer will share how his team is navigating operational complexities and continuing to grow the business, while remaining focused on the thousands of consumers they serve every day. Steve will discuss the unique challenges and opportunities of operating independent grocers and how CPG companies can better partner with them for mutual success.
Moderated by Al Williams, President and Chief Executive Officer, Bush Brothers & Company 
1:15 – 1:45 p.m.
Evolving to Be 'Here for Good' for Consumers and Communities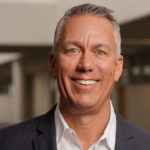 Darren Rebelez, President and Chief Executive Officer, Casey's 
After launching a new strategic plan in January 2020 and modernizing its brand for the first time in half a century, Casey's is now poised for growth through a series of acquisitions in larger markets and a focus on deepening loyalty in the communities where it's been seen as a staple for decades. In this session, Casey's President and CEO Darren Rebelez will share how the company is advancing its growth strategy while maintaining its community-oriented roots – and how the company seeks to partner with CPG brands to make that growth possible.
Moderated by Sean Connolly, President and Chief Executive Officer, Conagra Brands

1:45 – 2:20 p.m.
Balancing Short- and Long-Term Stakeholder Expectations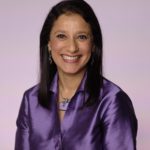 Nandika Madgavkar, Senior Director and Head, CEO Investor Forum, Chief Executives for Corporate Purpose 
While Wall Street expects companies to meet short-term goals reported during earnings calls, brands must also maintain a focus on long-term planning that often includes sustainability and ESG initiatives. Nandika Madgavkar, senior director and head of the CEO Investor Forum, Chief Executives for Corporate Purpose, will examine the key elements of long-term value creation company leaders should consider with a focus on corporate purpose, sustainability and ESG – especially as expectations continue to accelerate. Madgavkar will also share how leaders can leverage their role to scale this impact in all areas of the company, and lead attendees in a conversation on how progress can continue.
2:45 – 3:15 p.m.
Working Toward a Common Goal: Serving Consumers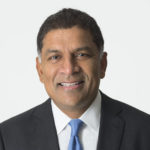 Vivek Sankaran, President and CEO of Albertsons
Meaningful partnerships create win-win scenarios. No one knows this better than retail and CPG companies who share a common goal of providing what consumers want most and often work together to find new ways to meet consumers' needs. Drawing on decades of experience in CPG, Albertsons Companies chief executive officer Vivek Sankaran will look ahead to what the future holds for both CPG and their retail customers – including new initiatives and opportunities to better serve consumers – and what that means for the business of tomorrow.
Moderated by Chris Hood, President, Kellogg North America
3:15 – 4:00 p.m.
Understanding Risk & Mastering the Unknown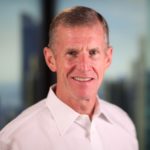 Gen. Stanley McChrystal, Former Commander of the U.S. and International Forces in Afghanistan, Former Leader of Joint Special Operations Command  
Retired four-star general Stan McChrystal has lived a life associated with the deadly risks of combat. From his first day at West Point, to his years in Afghanistan, to his efforts helping business leaders navigate a global pandemic, McChrystal has seen how individuals and organizations fail to mitigate risk. Why? Because they focus on the probability of something happening instead of the interface by which it can be managed.
McChrystal will offer an entirely new way to understand risk and master the unknown – focused not on odds, but on a readiness to respond – and will share his battle-tested system for detecting and responding to risk. Using real-life examples from his military experiences and the business world, he will illustrate the ten dimensions of control that organizations can use to identify, analyze and exert mastery over any type of risk they might face.
4:00 - 4:30 p.m.
Meet and Greet with Gen. McChrystal
Our Updates, Delivered to You
Receive the latest updates from the Consumer Brands Association.