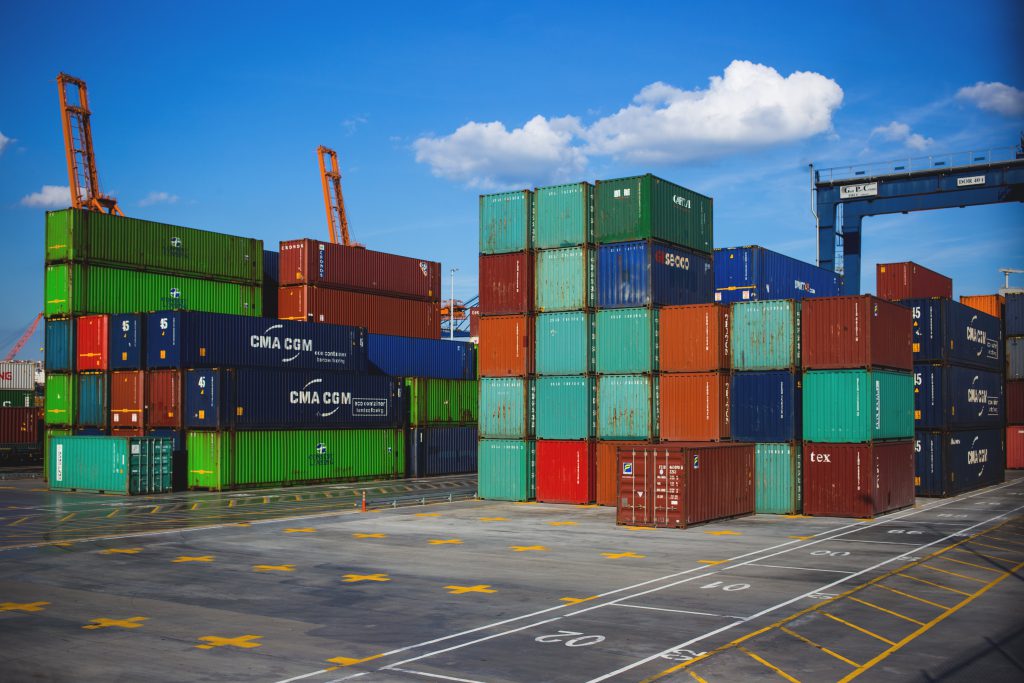 Press Release
Congressional Briefing Highlights Opportunities to Combat Supply Chain Disruptions
ARLINGTON, Va. — The Consumer Brands Association held a congressional staff briefing today with private sector and Biden administration supply chain leaders on how to strengthen supply chains and deliver for consumers through proactive policymaking and public-private partnerships.
The discussion centered on policies that Congress and the administration can advance in coordination with the private sector to respond to the supply chain crisis and prevent future disruptions.
Discussion At-A-Glance:
"Supply chains are inherently shaped, guided, accelerated and in some cases even stifled by government policy and regulation. Decisions made in Washington reverberate across our economy," said Tom Madrecki, vice president of supply chain at Consumer Brands.
"We believe that cooperation and coordination across the supply chain and across actors is critical to get us not only through current disruptions but also critical to building a more fluid, resilient supply chain for the future," said U.S. Department of Transportation Associate Ports and Supply Chain Advisor Andrew Petrisin.
"Our supply chains work to lower costs for consumers every day. The way we do that is we take out the extras — extra inventory, extra capacity — but the minute there is disruption, the extras go away. We are such an interconnected ecosystem, and it becomes more and more important that we solve the issues of having less extras," said Land O'Lakes Chief Supply Chain Officer Yone Dewberry.
"As a small producer, when lead times go up and uncertainty is increased, we invest in inventory but there's only so much we can do to cover all the risks that we've seen," McCall Farms Vice President of Supply Chain Dennis Beckley said of ocean freight delays that have pushed the typical two-to-three-week lead time to as long as six months.
At the conclusion of the discussion, Madrecki highlighted three key supply chain opportunities for policymakers:
1.Increase visibility into the supply chain through enhanced federal leadership:
The federal government has a role to play in providing critical visibility across the supply chain that does not exist today. Consumer Brands strongly supports the inclusion of a critical supply chain resiliency program and manufacturing investment fund in the bipartisan conference of USICA and COMPETES.
2.Develop a national freight data portal:
The panel made it clear that data is the key to identifying trouble spots before they grow into larger problems. The White House has begun progress here with the launch of FLOW, and now Congress must focus on supporting funding for the program and quickly expanding it to more companies and supply chain stakeholders, as well as establishing a runway to execute next steps on securely sharing data.
3.Tactically engage on immediate opportunities:
Consumer Brands sought further engagement from Congress on efforts to review truck weight limits, identify root causes of declining rail and maritime performance, and close the talent gap in trucking and manufacturing.
Additional speakers included Department of Commerce Advisory Committee on Supply Chain Competitiveness Member and former Council of Supply Chain Management Professionals President Rick Blasgen and Shippers Coalition Executive Director Sean Joyce.
###
The Consumer Brands Association champions the industry whose products Americans depend on every day, representing nearly 2,000 iconic brands. From household and personal care to food and beverage products, the consumer packaged goods industry plays a vital role in powering the U.S. economy, contributing $2 trillion to U.S. GDP and supporting more than 20 million American jobs.
Published on April 20, 2022
Our Updates, Delivered to You
Receive the latest updates from the Consumer Brands Association.