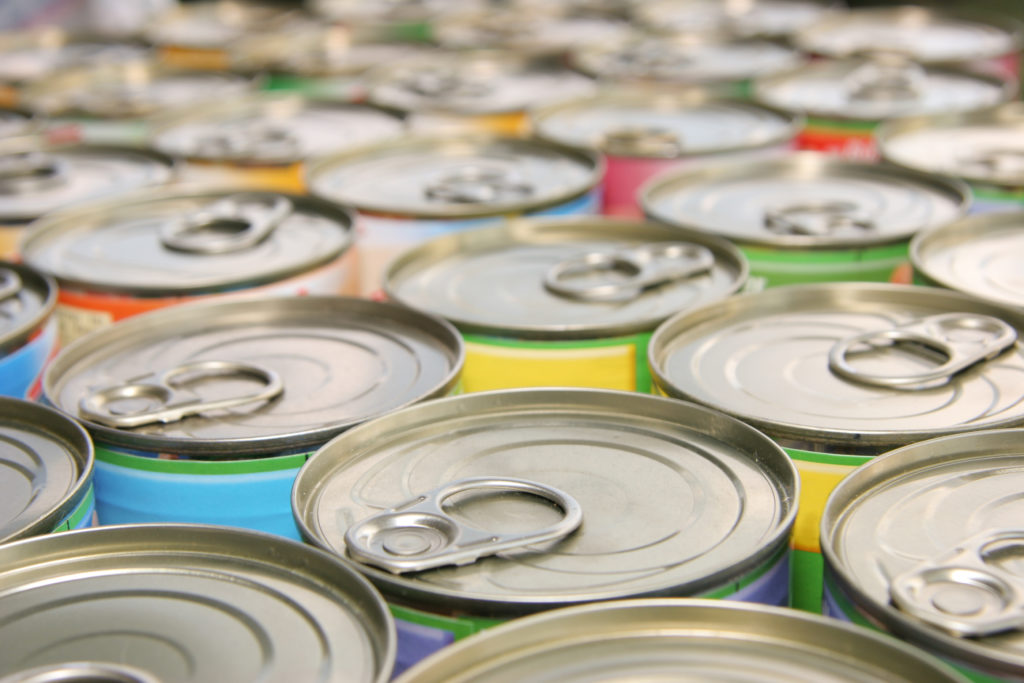 Press Release
Consumer Brands applauds congressional effort to protect domestic food and can manufacturing
ARLINGTON, Va. – A coalition of 36 bipartisan members of Congress expressed clear support today for America's everyday essential product manufacturers. In a letter to the Biden administration, they detailed concerns over potential new tariffs on tin mill steel that could threaten nearly 40,000 manufacturing jobs, spike consumer grocery costs, hurt vulnerable families and accelerate food imports from China and other countries, harming American consumers.
"We appreciate the bold support of dozens of members of Congress on both sides of the aisle to defend domestic manufacturing operations across the country and the jobs of their constituents," said David Chavern, president and CEO of Consumer Brands. "Congress sent a clear message today that all domestic manufacturers matter – not just the interests of a single company."
The letter, led by Reps. David Rouzer (R-N.C.), Susan Wild (D-Pa.) and Andy Harris (R-Md.), highlights how a pending petition to impose new duties on certain types of imported tin mill steel could lead to cascading negative impacts across other domestic manufacturing sectors and waning reliance on domestic agriculture. Recent studies showed that the potential tariffs – which range up to 300% – could also increase canned food prices by up to 30%, disproportionally impacting vulnerable consumers including SNAP and WIC recipients.
"Trade policies must put the American worker and domestic manufacturing first. Imposing duties on tin mill steel products will result in increased costs for domestic manufacturers and consumers, threatening thousands of jobs across the nation, increase grocery prices and harm America's farm families by importing food products from foreign countries. The ITC and Department of Commerce must consider the severe impact these proposed duties would have on our nation's food supply and manufacturing industry," Rouzer said.
"As the representative of a district where tin can production is an important economic engine for the livelihood of hundreds of my constituents, I am proud to add my support to this letter urging the Trade Commission to avoid imposing costly tariffs that would lead to additional costs on domestic manufacturers and consumers at a time of already high inflation and grocery prices. The imposition of antidumping duties on tin mill products, the majority of which are imported from U.S. allies, will have an adverse effect on domestic can manufacturing and other downstream industries. If imposed, this tariff could actually benefit downstream Chinese companies by allowing them to further infiltrate U.S. markets," Harris said.
The Department of Commerce and U.S. International Trade Commission are reviewing whether to impose the new tariffs, which were requested by Ohio-based steelmaker Cleveland-Cliffs. U.S. tin mill steel producers can only supply about 50% of U.S. can manufacturers' demand for steel, and because certain types of steel needed for can-making are not available domestically, the new tariffs would have a devastating impact on downstream domestic manufacturers, including many Consumer Brands members.
The congressional coalition makes clear that the Biden administration must carefully examine the facts in the pending case to ensure the proper application of U.S. trade remedies, and to ensure that information isn't distorted to support one company at the expense of hundreds of domestic manufacturers, thousands of jobs and millions of consumers across America.
Read the members of Congress' full letter to the ITC here. Read a recent op-ed from Consumer Brands' CEO on this issue here.
###
The Consumer Brands Association champions the industry whose products Americans depend on every day, representing nearly 2,000 iconic brands. From household and personal care to food and beverage products, the consumer packaged goods industry plays a vital role in powering the U.S. economy, contributing $2 trillion to U.S. GDP and supporting more than 20 million American jobs.
Published on June 13, 2023
Our Updates, Delivered to You
Receive the latest updates from the Consumer Brands Association.