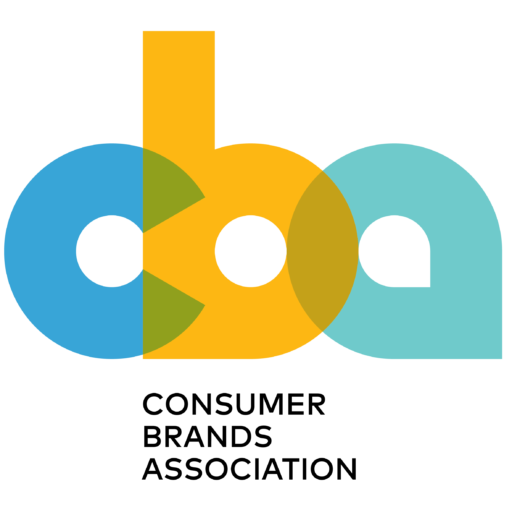 Press Release
Consumer Brands Continues Remarkable Organization Turnaround with Immense Member, Revenue Growth
Membership Up 35%, Dues Revenue Up Nearly 50% Since Relaunch as Consumer Brands
ARLINGTON, Va. — Two years after rebranding from the Grocery Manufacturers Association and announcing an entirely new strategic direction for the organization, today the Consumer Brands Association announced the addition of eight prominent consumer packaged goods companies to its roster. These additions contribute to 46% growth in dues revenue and a 35% increase in membership since the relaunch as Consumer Brands.  
"When we debuted as Consumer Brands, we promised to build a new kind of trade association and, today, our growth can be attributed to delivering on that promise," said Geoff Freeman, president and CEO of Consumer Brands. "We have honored our commitments to uniting the CPG industry behind a pro-consumer, pro-growth agenda through action, and that action has attracted more companies to our ranks."  
Consumer Brands currently represents 73 CPG companies with nearly 2,000 brands from across industry sectors — cleaning, personal care, food and beverage products. The CPG companies who joined the organization for 2022 membership are: 
Bayer

 

Blue Diamond Growers

Bumble Bee Seafoods

 

Edgewell Personal Care

 

Glanbia Performance Nutrition 

 

J & J Snack Foods, Corp.

 

McCall Farms 

 

Smithfield Foods

 
"Consumer Brands has earned the attention and respect of policy leaders on the Hill and in the White House, ensuring the industry's perspective is well represented as decisions are made that will affect the consumers we serve," said Jeff Harmening, chairman and CEO of General Mills. "The organization has also gone beyond advocacy to create opportunities for company leaders to connect with and learn from one another that I have found of unique value."  
Consumer Brands has enhanced the member value proposition by focusing on key objectives: developing relationships and becoming a trusted resource to Capitol Hill and the White House; shaping the advocacy landscape by communicating industry dynamics and the economic environment; and engaging CPG leaders in peer-to-peer exchanges on critical topics to share advice and learnings. 
This growth builds on the February 2021 announcement of 18 additional CPG members. The momentum is a stark reversal from the association's membership trajectory before the hiring of Freeman in 2018. Once mired in debt from membership departures and a longstanding lawsuit in Washington state, the organization is on track to balance the budget and restore its fiscal health in 2023. Consumer Brands recently settled with the state of Washington, saving the association millions of dollars, directing $3 million to hunger relief charities and closing the chapter on an issue from the past.  
"Everyone in Washington — and even companies in our own industry — was ready to proclaim our association dead," added Freeman. "But there was a clear need to build an organization that this essential industry deserves, and it is a privilege to be part of the team that has done just that." 
### 
The Consumer Brands Association champions the industry whose products Americans depend on every day, representing nearly 2,000 iconic brands. From household and personal care to food and beverage products, the consumer packaged goods industry plays a vital role in powering the U.S. economy, contributing $2 trillion to U.S. GDP and supporting more than 20 million American jobs. 
Published on March 16, 2022
Our Updates, Delivered to You
Receive the latest updates from the Consumer Brands Association.