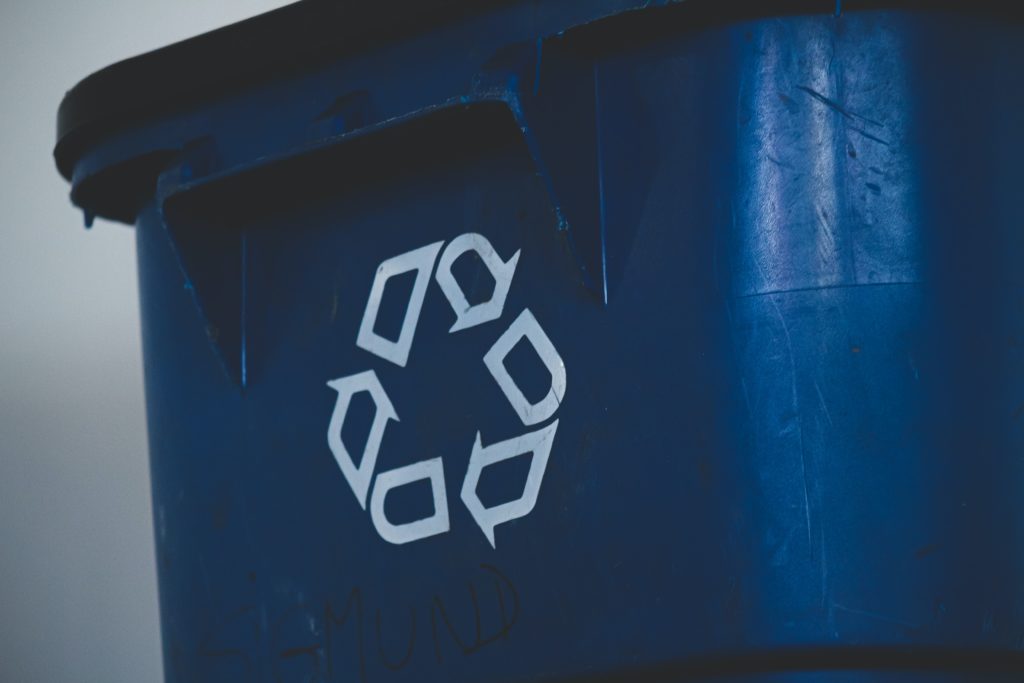 Press Release
Diverse Industry, NGO Coalition Debuts Blueprint Identifying How Federal Government Can Be Positive Force in Fixing Recycling in the United States
FOR IMMEDIATE RELEASE
Contact: [email protected]
Shared Responsibility by all Partners – Industry, Local, State and Federal Governments – Critical to Ultimate Success
ARLINGTON, Va. — Today, the Recycling Leadership Council (RLC), a broad coalition of stakeholders brought together to identify the federal government's role in fixing the U.S. recycling system, released the Blueprint for America's Recycling System. The detailed report provides a vision for ambitious policy action that will move the United States toward a circular economy. 
"Recycling in the United States is at a breaking point due to thousands of disparate systems, and the COVID-19 pandemic has only exacerbated the massive fractures in its foundation. The time is now to solve this crisis, and Americans overwhelmingly want federal leadership," said Geoff Freeman, president and CEO of the Consumer Brands Association. "The Consumer Brands Association is proud to convene the Recycling Leadership Council and present its blueprint for how the federal government can be a positive force in modernizing and standardizing recycling across the country." 
The RLC's blueprint outlines three areas where the federal government can make a meaningful difference in America's recycling future:  
Create clear data collection and reporting requirements to further understand the problem

 

and inform the creation of a system that works.

 

There is a lack of standardized, quantifiable data across the country, leaving policymakers in the dark. 

W

e cannot manage what we cannot measure.

 

Develop national standards and definitions 

across the 

nation's 

nearly 10,000 

recycling

 systems

, providing clear guidance to states and municipalities and taking confusion out of the process for consumers and packaging producers.

 

Through

 standardiz

ation

 and 

harmoniz

ation

, more and different types of materials can be collected, 

processed

 and sold for value-added products or packaging. 

 

Support states with targeted infrastructure investments, tax credits and grants.

 

Funding must be dedicated to 

the systems themselves

, such as enhancing recycling infrastructure or educating consumers.

 
"Without focused leadership from the federal government, the system will remain fragmented, with waste becoming increasingly unmanageable and hopes for a cleaner, more sustainable future becoming impossible to realize," said Meghan Stasz, vice president of packaging and sustainability at Consumer Brands. "There is a real opportunity for federal legislators to take this consensus, which is years in the making, and put it into actual legislation. These are ideas we can all get behind."  
The diverse members of the RLC, brought together by Consumer Brands in early 2020, represent organizations from consumer-facing industries, packaging companies, NGOs and the recycling ecosystem, united by their belief that sweeping change is imperative to fixing recycling in America and integral to the long-term health of the planet.  
For the launch, the RLC was joined by bipartisan members of Congress, several of which were present for the launch of the Recycling Leadership Council in January 2020. 
What They're Saying
Members of Congress
U.S. Senator Tom Carper (D-DE), Chairman, Senate Committee on Environment and Public Works: "As a life-long recycling advocate, I've always believed that recycling is a win-win solution: it helps grow our economy and it's good for the environment. But today America's recycling system is not working, especially with respect to plastics. Recycling in our country is in dire need of new policies and solutions. This Congress, I believe that we have an opportunity to work to develop bipartisan, commonsense recycling policies that are good for local communities and our planet." 
U.S. Senator Sheldon Whitehouse (D-RI): "Plastic and other recyclable waste is choking our environment, particularly our oceans. We need to reduce plastic waste and vastly improve our recycling systems, including financial support and transparency policies. I'm glad to see some of the most important players come together to make a plan, including steps to collect better data and establish new financing tools." 
U.S. Senator John Boozman (R-AR), co-chair of the Senate Recycling Caucus: "We have an opportunity to improve our nation's recycling infrastructure and better leverage the economic and environmental benefits of recycling. With the help of the Recycling Leadership Council, we continue to examine the best ways to address the challenges facing the recycling industry. I look forward to working together to implement long-term solutions to make recycling easier to help improve our environment." 
U.S. Senator Dan Sullivan (R-AK): "Effective recycling is an essential part of combating the global crisis of plastic waste and marine debris. I commend the Recycling Leadership Council's year-long effort to bring diverse stakeholders together and propose new ideas. My colleagues and I in Congress can take these ideas and work in a bipartisan way to improve recycling throughout the U.S." 
Rep. Anthony Gonzalez (R-OH-16): "For our country to move forward and successfully address protecting our environment, we have to have a targeted approach. I am pleased to see innovative policy ideas included in the Recycling Leadership Council's Blueprint for America's Recycling System. Congress must take a bipartisan approach when considering ways to minimize waste and protect our environment. I look forward to working with my colleagues in this Congress to encourage bipartisan and innovative approaches to recycling policies." 
RLC Members
American Cleaning Institute: "A critical sustainability goal for the ACI and the cleaning products industry is valuing nature and working to eliminate waste. Expanding opportunities for recycling and making resource recovery more efficient is a crucial milestone to accomplishing that goal," said Melissa Grande, director of sustainability. 
PMMI, The Association for Packaging and Processing Technologies: "Packaging is vital to safeguard our food, protect our medicines, shield our purchases and transport our goods, essentially protecting what keeps us happy and healthy. Because of packaging's central role in our world, our industry has a responsibility to limit its environmental impact. The Blueprint for America's Recycling System addresses the critical issue of recycling, by proposing ways to harmonize laws for clearer understanding, allowing consumers to do their part and the government to capitalize on technology and scale," said Glen Long, senior vice president. 
Closed Loop Partners: "Alongside reducing the extraction and consumption of virgin resources and scaling reuse models, recycling plays a critical role in building a more circular economy. This comprehensive report is a critical step toward a collaborative approach to transforming the recycling system in the United States, making it more effective and efficient. We need policymakers to act now and make a meaningful shift to a circular model for materials management," said Kate Krebs, director of industry affairs. 
Household & Commercial Products Association (HCPA): "According to the Environmental Protection Agency (EPA), America recycles only 34 percent of its overall waste. This fact highlights the critical need to improve the country's recycling system. HCPA is proud to be a member of the Recycling Leadership Council to help establish standardized recycling and waste programs throughout the U.S. based on data collection and conversations with key stakeholders. These efforts will improve sustainability and contribute to the long-term health of the planet," said Steve Caldeira, president and CEO. 
Ocean Conservancy: "Ocean Conservancy research shows that the United States is the number-one generator of plastic waste in the world and a top contributor to ocean plastic pollution. We can and must do better and strengthening our recycling system right here at home through infrastructure investment and streamlined data collection and reporting are important first steps to solving the global ocean plastics crisis. This report represents voices across sectors, and it is our hope that such a united call for collective action will kickstart the changes America's waste management system so desperately needs," said Edith Cecchini, project director, corporate strategy and policy. 
### 
The Consumer Brands Association champions the industry whose products Americans depend on every day, representing more than 1,700 iconic brands. From household and personal care to food and beverage products, the consumer packaged goods industry plays a vital role in powering the U.S. economy, contributing $2 trillion to U.S. GDP and supporting more than 20 million American jobs. 
Published on February 4, 2021
Our Updates, Delivered to You
Receive the latest updates from the Consumer Brands Association.