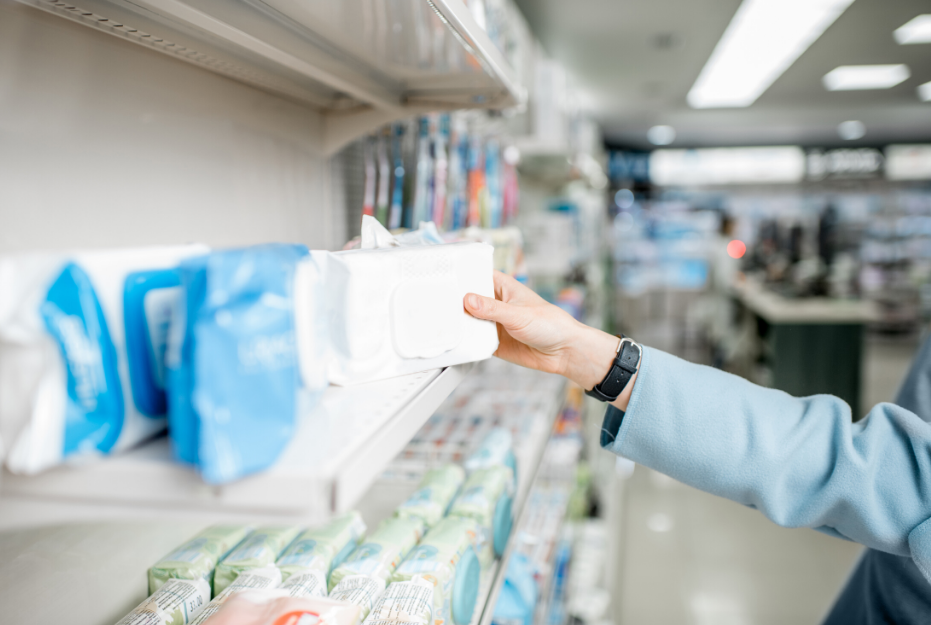 Press Release
Freeman: FTC Should Work to Understand Supply Chain Crisis, Not Seek a Villain
ARLINGTON, Va. — Yesterday, the Federal Trade Commission announced that it would initiate a study into supply chain disruptions by looking at business practices of specific manufacturers and retailers. Consumer Brands supports an in-depth look at what has created and contributed to the supply chain crisis and stands ready to offer the agency perspective on behalf of the consumer packaged goods industry. The FTC's announcement, however, stated its interests in the study extend beyond knowledge, with references suggesting the intent is to place blame rather than a focus on prevention and solutions."
"The FTC's announcement forces us to ask if it is seeking understanding or looking for a villain," said Freeman. "We welcome the federal government's engagement and focus on solving the problems responsible for this crisis: relentless demand, exorbitant wholesale and shipping costs, trucking capacity constraints and a profound labor shortage that have created the perfect supply chain storm."
Consumer demand for CPG products has only grown throughout the pandemic, and for the last four months has risen above levels not seen since March 2020's panic-buying swept store shelves clean. Meeting unprecedented demand requires a robust workforce, one that is not growing as quickly as needed to keep pace with demand. The CPG industry has 130,000 openings — despite growth in wages of more than 8.9% in manufacturing facilities — but added only 6,400 last month. Industries that CPG companies' supply chains depend on are also feeling the labor pinch. Trucking capacity is the most significant supply chain challenge right now, fed in part by a shortage of 80,000 drivers — and counting.  
The labor shortage rippling across the economy is contributing to higher costs at every link in the supply chain. Wholesale costs, measured by the Bureau of Labor Statistics' Producer Price Index, have hit record highs month after month, most recently posting an 8.6% annual increase in October. Earlier this month, Consumer Brands issued its Q3 CPG Economic Pulse forecasting wholesale costs will be 10.5-12% higher than the year before, well above the historical rate of growth prior to COVID-19, which would have been 1.3% had pre-pandemic norms held.
"We are regularly sharing these dynamics with the White House and we have appreciated the administration's attention on the supply chain, including their willingness to look beyond ports, meet with our companies and keep an open dialogue," said Freeman. "Keeping Washington leadership rooted in understanding what is driving current conditions will lead to better policy solutions. We cannot understate the need for federal engagement or productive partnership on supply chain. There is a role only government can play."
Consumer Brands has repeatedly called on Washington to support increases to trucking capacity. Allowing reasonable increases to truck weight restrictions is a quick, meaningful action that will help alleviate supply chain pressure. California, Ohio and South Carolina have already approved temporary increases to truck weights. The federal government should follow their lead, coordinating action across states so increased capacity is not stopped at state borders.
"Rest assured that our companies are doing everything they can to deliver for consumers and have upended long-honed supply chain practices to ensure Americans have what they need," added Freeman.
Steps CPG companies have taken include:
Supporting the workforce: Raising pay, benefits and incentives to retain and recruit the workforce needed to deliver for consumers and encouraging vaccinations by offering on-site appointments, incentives and paid time off.
Increasing productivity: Adding shifts to run 24/7 operations, reducing SKUs and pivoting lines, introducing automation to account for labor shortage.
Delivering efficiently: Reducing steps in the supply chain to get product out faster, like going directly from manufacturing facility to retailer without stopping at the distribution center.
"Consumers can live with the disappointment of not getting the holiday gift they wanted on time. They can't live without products like baby formula and toilet paper. Our industry has a responsibility to deliver and has transformed how it does business to keep shelves stocked," concluded Freeman.
###
The Consumer Brands Association champions the industry whose products Americans depend on every day, representing nearly 2,000 iconic brands. From household and personal care to food and beverage products, the consumer packaged goods industry plays a vital role in powering the U.S. economy, contributing $2 trillion to U.S. GDP and supporting more than 20 million American jobs.
Published on November 30, 2021
Our Updates, Delivered to You
Receive the latest updates from the Consumer Brands Association.