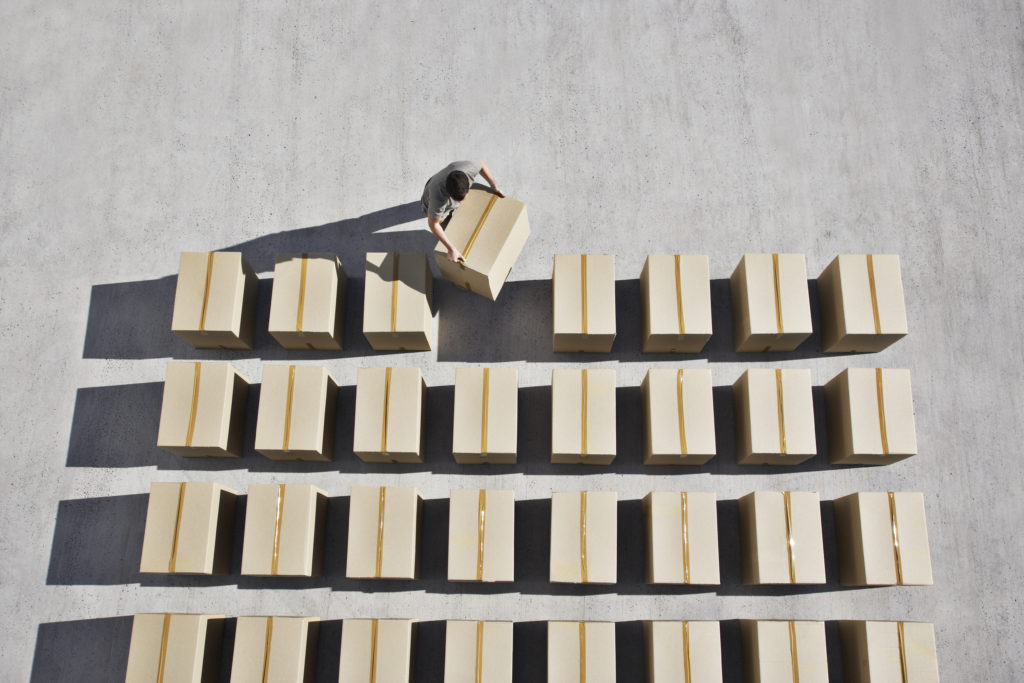 Press Release
High Commodity Prices Put Continued Pressure on CPG Manufacturing
New Poll Shows Americans Believe Addressing Supply Chain Could Ease Costs 
ARLINGTON, Va. — The Consumer Brands Association warned that wholesale prices in today's Bureau of Labor Statistics readout showed continued production cost pressures for consumer packaged goods manufacturers. The November Producer Price Index rose 7.4% over last year and 0.3% since October.   
The consumer packaged goods industry still faces steep commodity prices that remain above overall wholesale prices and well above pre-pandemic levels. While there was some initial respite after a spike in prices this summer, the food manufacturing PPI is up 11.8% over November 2021.  
"CPG manufacturers are facing tough headwinds, including ongoing labor shortages, as they strive to meet sustained high levels of consumer demand this holiday season," said Tom Madrecki, vice president of supply chain. "Consumer Brands urges Congress and the administration to enact proactive supply chain policies that will bolster our supply chain to withstand the ongoing challenges we've continued to contend with since the pandemic began nearly 3 years ago."
Key input commodities show wholesale prices that remain above last year and well above pre-pandemic norms. Year-over-year, eggs spiked 244%, grains increased 19% and edible oils rose 14%. Diesel fuel is up 60% year-over-year, making a significant impact on the CPG industry, which accounts for one-fifth of all freight transportation.
The need to prioritize supply chain policies was highlighted last week when national freight rail shutdown was narrowly averted. Consumer Brands commended congressional action to effectively enforce a deal with rail unions just days before the deadline, preventing a strike that would have caused $2 billion in lost economic output a day and catastrophic disruption to the supply chain. 
"Although companies had contingency plans in place in the event of a rail strike, our country doesn't have the resources or capacity to continue manufacturing operations beyond a couple of days in many cases had a national freight rail shutdown occurred," Madrecki said. "This shows the glaring need for the swift adoption the supply chain policies we need to ensure we're fully prepared to face any challenges in the pipeline – especially as most disruptions, such as drought or geopolitical events, can't simply be averted through congressional action." 
In a new Consumer Brands-Ipsos poll released this week of 1,027 American adults, most respondents (49%) said they believed that solving the problems causing supply chain pressures would have a positive impact on inflation. When asked to rank the top three categories they place blame on for grocery inflation, 27% of Americans said President Biden's policies were most responsible, followed by the cost to make and ship products in second place (27%) and 28% said supply chain constraints were the third most responsible factor. 
Further, more than seven in 10 (71%) of respondents said they are very or moderately concerned that labor shortages will disrupt the supply chain. Another 66% said grocery inflation has had a very significant or somewhat significant impact on their household budget – a 5% dip from August (71%) but still well above half of all respondents.  
###   
The Consumer Brands Association champions the industry whose products Americans depend on every day, representing nearly 2,000 iconic brands. From household and personal care to food and beverage products, the consumer packaged goods industry plays a vital role in powering the U.S. economy, contributing $2 trillion to U.S. GDP and supporting more than 20 million American jobs. 
Published on December 9, 2022
Our Updates, Delivered to You
Receive the latest updates from the Consumer Brands Association.