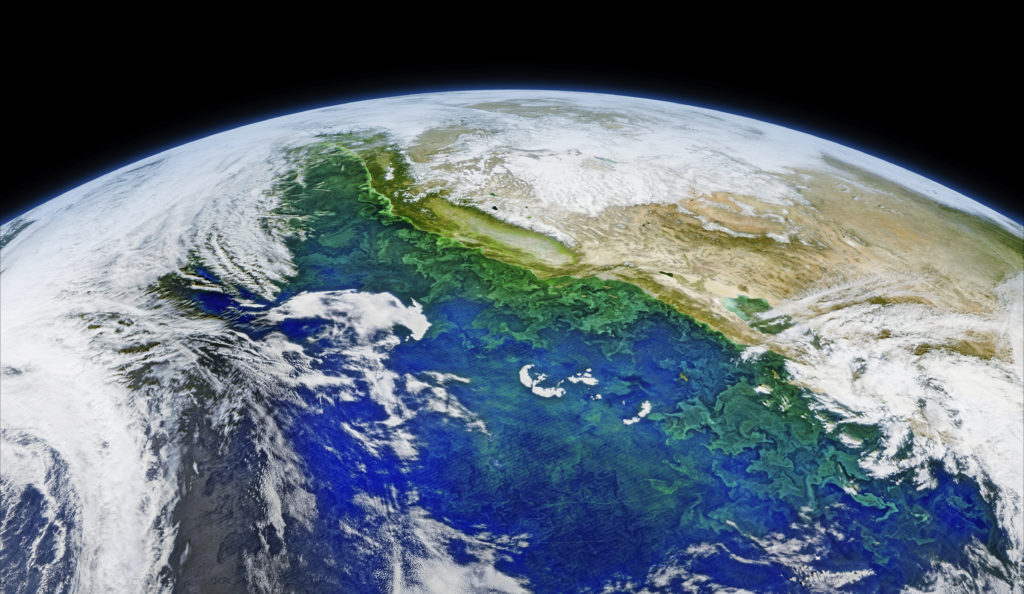 Blog
Bette Midler Changed My View of the Environment
The first time I realized that humans influenced the planet's health was during a 1990 Earth Day television special led by Bette Midler as an ailing Mother Earth.
In the special, she is helped by a who's-who of stars — Meryl Streep, Robin Williams, Doogie Howser, Muppets, Ghostbusters and Golden Girls. Doc Brown even comes back from the future to warn us it doesn't look good.
Not one to ignore warnings from the inventor of the flux capacitor, I wanted to help. And when Magic Johnson and Michael Douglas tell you to recycle, you recycle. A lot of people did. The recycling rate in 1990 was just 16%. It is now 34%.
Bette Midler would be delighted to learn that, today, 74% of Americans consider themselves extremely or very concerned about the environment. When asked how they felt a decade ago just 38% said the same.
We mean well. But that doesn't mean we're doing well.
The rise of single-stream recycling — one bin, no sorting — has created the aspirational recycler. Not sure if an item is recyclable? Toss it in the bin and hope it will get sorted. It's a common philosophy shared by 40% of Americans — one that grows with those who are more environmentally concerned. But it is that kind of thinking that can contaminate an entire load of recycling.
It's hard to know what you can recycle. Each one of the thousands of local recycling systems sets its own policies, creating a labyrinth of rules and very little certainty. Our survey found that Americans felt recycling was more confusing than building Ikea furniture, doing your taxes, playing the stock market or understanding the opposite sex.
Take, for example, the pizza box. If it's grease-stained or has food residue it isn't accepted anywhere, but from there, it differs from place to place. In Arlington, VA, it's allowed. Step across the border into Fairfax County, it's not accepted. If you're in New York City, put that pizza box in the bin. But in Long Island, NY, it goes in the trash.
Some items are more consistent. Plastic bags, to-go coffee cups and plastic straws are frequently on the list of items not accepted in curbside bins. But the majority of Americans don't realize that.
The problem is that every time we toss something unrecyclable in the recycling, we risk contamination. Contamination, to a degree, has always been part of the system, but it became a much bigger issue when China stopped accepting items that had more than a 0.5% contamination rate — a practically impossible standard. Since then, the value of recycled materials has plummeted, leaving local systems scrambling.
Unfortunately, the answer to contamination so far has been to reduce the list of recyclable materials. Prince William County, VA has stopped taking glass. Marysville, MI is saying no to newspaper. Coast to coast, the struggle to continue recycling while dealing with its skyrocketing costs is prompting changes that are not a long-term solution and are unlikely to go over well with the 84% of Americans who say they expect their area to offer recycling.
So how can we save Bette Midler? Everyone — private industries, individuals and public entities — has a role to play if we're going to fix America's badly broken recycling system.
Create more recyclable, reusable and compostable packaging. We're making good progress here. 100 percent of the 25-largest CPG companies have commitments to creating recyclable, reusable and compostable packaging.
Learn the local rules. Our recent report made it clear that even though we think we know how to recycle, we have a lot to learn.
Find ways to simplify recycling and lower contamination rates. Thousands of systems create thousands of different rules. Clearing up confusion will reduce contamination, making recycling more economically viable.
2019 marks the 49 years since the first Earth Day (and 29 years since one of the most epic television specials graced the silver screen). By next year's 50th anniversary, let's do more than hope we see change — let's create it.
Mother Earth looks after you. Please try to look after her. #EarthDay pic.twitter.com/PcPXG1SG2z

— Bette Midler (@BetteMidler) April 13, 2014
Published on April 19, 2019
Our Updates, Delivered to You
Receive the latest updates from the Consumer Brands Association.