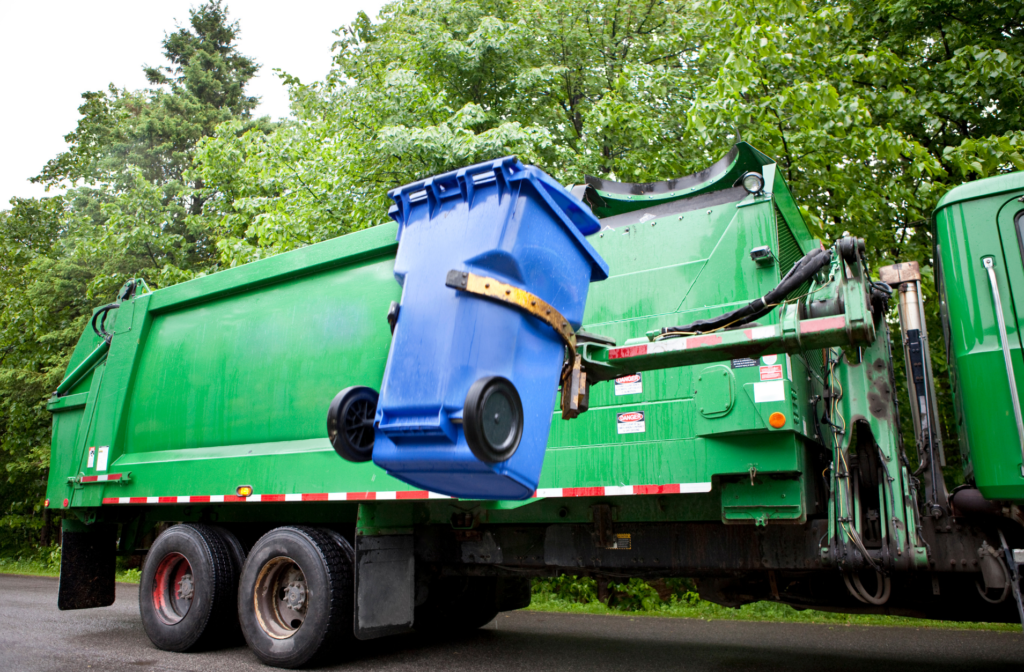 Blog
Climate Week Q&A: Building a More Resilient and Sustainable Future
During Climate Week, we checked in with John Hewitt, Vice President of Packaging Sustainability, and Rishi Banerjee, Senior Director of SmartLabel, to discuss the industry's ongoing efforts to advocate for thoughtful policies and initiatives to reach their sustainability goals.   
What's one of the biggest hurdles facing the industry as it works to reach recyclability goals?  
John: Without a doubt, the lack of a standardized set of recycling rules hampers a lot of ambitions. The nearly 10,000 local recycling systems – all with their own rules – make it not just overwhelming but also contributes to contamination of what is recycled. That's the gap we need help with – making it easier for people to confidently know and follow their recycling rules, whether that comes from the state or federal level. The great news is that brands are not waiting and are providing consumers with product level recycling instructions.  
Rishi: This summer, our digital disclosure tool, SmartLabel, took a big step toward helping people better navigate that space with our Recycle Check collaboration with The Recycling Partnership. SmartLabel utilizes a QR code to connect consumers with information beyond the Nutrition Facts label, and now, companies can even choose to include recycling information for product packaging through SmartLabel. This even covers information like whether that product packaging needs to be rinsed out or whether the cap should be discarded on or off the item. By simply providing their zip code, consumers can quickly and easily access their local recycling rules.  
What are some of the measures being taken by the industry to develop a more sustainable future for American consumers?  
John: Our manufacturers – the makers of the great household brands Americans enjoy and depend on for their daily lives – are working to create a more circular economy. Where SmartLabel helps the consumer, molecular recycling – which is the process of converting plastic back to its basic building blocks to create new plastic products or packaging – can make a big difference in helping companies get closer to their sustainability goals. It's a critical technology that is complementary to the mechanical recycling processes in the recovery of increased post-consumer recycled content, allowing us to achieve true circularity.
Rishi: SmartLabel's emphasis on digital disclosure and consumer transparency has helped companies meet consumers' increasing demand for more information, and part of these efforts includes Consumer Brands' collaboration with government agencies and other stakeholders to develop new ways to reduce waste, improve recyclability and provide up-to-date guidelines for products.   
What types of federal intervention would help your efforts? At the state level?  
John: We've been encouraged that for the first time in more than a decade, the Federal Trade Commission has initiated a regulatory review of the Guides for the Use of Environmental Marketing Claims, also known as the "Green Guides," which were designed to help avoid consumer confusion from misleading environmental marketing claims and help provide actionable insights to industry. This review is critical because of the major shifts in consumer expectations and stakeholder commitments around environmental marketing claims, and the much-needed update will both provide more certainty for companies seeking to innovate in a way that transparently minimizes environmental impact and help consumers who are increasingly making purchasing decisions around environmental impact.   
At the state level, it's the continued investment in infrastructure and education that is of the utmost importance. We support programs that bring all the stakeholders to the table to ensure adequate funding and solution development. Of course, the continued investment in data collection and standardization of definitions at the federal level also helps. 
What is one key takeaway that you would like policymakers on Capitol Hill and in state legislatures nationwide to take into consideration?  
John: There is no one-size-fits-all solution to building a more sustainable future. This is going to require continued collaboration between government and industry to craft comprehensive solutions to really start seeing change.  
What progress has the industry made in sustainability recently?   
John: From dedicating more funding and research to unlocking greener packaging options, to participating in local efforts to boost recycling rates, to incorporating digital labels on their products that link to geo-specific recycling instructions – the consumer products industry is making undeniable headway in the ongoing fight to address climate concerns.  Here are a few examples: 
Reduced food waste across global Kellogg-owned manufacturing facilities by 42% since 2016. Goal: 50% by the end of 2030.

76% of packaging is recyclable as of the end of the year 2021. Goal: 100% reusable, recyclable, or compostable packaging (by volume) by the end of 2025.
About 79% of P&G's consumer packaging is designed to be recyclable or reusable as of FY 21/22. 2030 Goal: 100% of its consumer packaging will be designed to be recyclable or reusable.
Designed 84% of packaging to be recyclable, reusable, or compostable as of 2021. Goal: 100% by 2025.

Added eight new sites to the 22 already existing that have achieved zero-waste-to-landfill status in 2022. Goal: 100% of sites by 2025.
Designed 75.3% of all plastic packaging to be recyclable or reusable in 2021. Goal: 100% by 2025.

Reached 24.4% of net revenue from more sustainable products in 2023. Goal: 50% by 2030.
Kept 92% of manufacturing waste from entering landfills and maintained zero waste to landfill at multiple manufacturing sites in 2022. Goal: Send zero waste to landfills across all operations.
Achieved 24% post-consumer recycled content across their packaging portfolio in 2022. Goal: 30% by 2025.
Converted 90% of packaging to be recyclable or compostable in 2022. Goal: 100% by 2025.
Reduced use of virgin plastic in packaging by 11% in 2022; a noteworthy jump from 6% in 2021. Goal: 20% by 2025.
Kicked off first projects in on more than 11,000 acres of land to support regenerative agriculture and conservation. Goal: 250,000 acres for regen ag and conservation by 2030.
Published on September 22, 2023
Our Updates, Delivered to You
Receive the latest updates from the Consumer Brands Association.