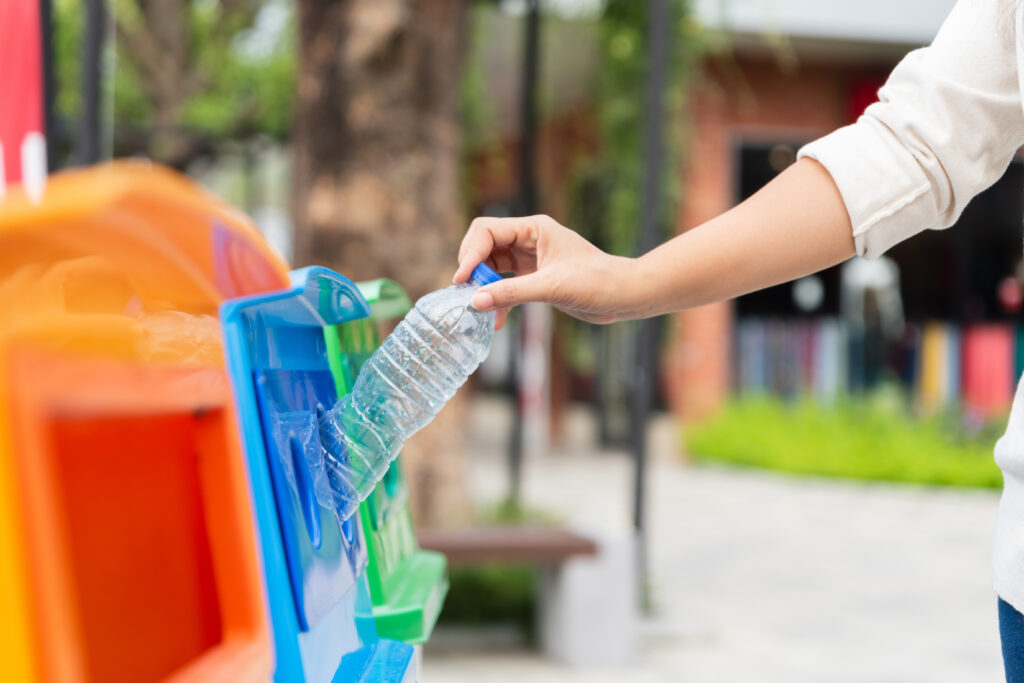 Blog
Consumer Brands Supports Bipartisan Bill to Increase Recycling Access
Shifting the way Americans recycle has been a core tenet of Consumer Brands from the beginning. We recognize that consumers want to recycle, but don't always have access or resources to participate in working toward a more circular economy. Now, we are thrilled to put our support behind a bipartisan bill that addresses issues of equity in recycling which will help close the gap in national recycling rates: The Recycling Infrastructure and Accessibility Act from U.S. Reps. Mariannette Miller-Meeks (R-IA) and Mikie Sherrill (D-NJ).
Most notably, this bill would implement a pilot program for selected underserved communities more than 75 miles from a recycling materials recovery facility meant to mitigate access issues and motivate increased recycling in the area. The programs, funded through grants, would aim to add more transfer stations, grow curbside recycling programs and, through public-private partnerships, bring down associated costs. The full text of the bill is here.
Improving America's recycling rate and motivating consumers to foster better long-term sustainability habits has long been a pillar of Consumer Brands' recycling platform, so we are energized by this effort to reach communities underserved in their ability to recycle. As we've known, Americans want to recycle, the resources just aren't always within reach, which this bill aims to fix.
"Our manufacturers – the makers of America's favorite household products – are working to create a more circular economy, and the Recycling Infrastructure and Accessibility Act is an important step toward making it a reality," said Consumer Brands Vice President, Packaging Sustainability John Hewitt. "We commend Reps. Miller-Meeks and Sherrill for their leadership to address our nation's recycling challenges by improving access to recycling in rural and disadvantaged communities. These investments will enable underserved communities to realize the economic and environmental benefits recycling provides as well as help increase recycling rates across the country. This is a positive step toward building a more sustainable future."
Read more about Consumer Brands' efforts toward circularity here.
Published on November 16, 2023
Our Updates, Delivered to You
Receive the latest updates from the Consumer Brands Association.