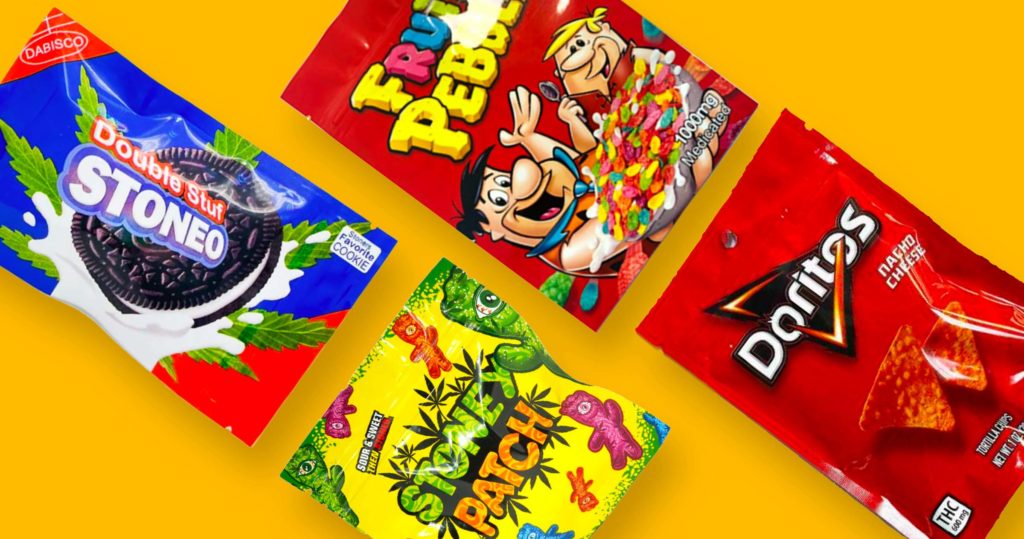 Blog
Explainer: Why Copycat Marijuana Edibles Are a Risk to Kids
New data has put a spotlight on the threat copycat tetrahydrocannabinol (THC) edibles pose to children who are increasingly mistaking them for a favorite breakfast cereal or afternoon snack, as many of the cannabis products' packaging are virtually indistinguishable from the beloved brands they've ripped off.
Copycat edibles create serious risk that a child will mistakenly ingest THC when they otherwise might believe they've scored the treat jackpot finding their parents' stash. FDA data showed that between January 2021 and February 2022, poison control centers across the county fielded 2,362 calls regarding THC exposure. Of those reports, 41% involved pediatric patients. Further, an overwhelming majority (82%) of unintentional exposures impacted children.
A recent New York University study analyzed just how closely some THC products mimic an original brand product. They found that out of the photos of edibles submitted by consumers, 22 of them "closely resembled" 13 snack food brands, eight used the same brand name and seven copied the brand mascot.
Moreover, the study revealed copycat products averaged a whopping 459 mg of THC, far outpacing most states' 100 mg legal limitations on each packaged product, making accidental ingestion particularly dangerous for children. Danielle Ompad, the lead author on the study, said the dosage was "alarming" – somewhere three to six times greater than the typical amount in an edible.
"Policies to prevent cannabis packaging from appealing to children haven't stopped copycat products from entering the market — nor have food brands taking legal action against cannabis companies for copyright infringement," said Ompad. "People who purchase edibles that look like snack foods should store them separately from regular snacks and out of reach of children."
Part of the challenge in pursuing bad actors is that, while cannabis laws are at the state level, these purveyors are not necessarily in a state's borders. One of the biggest challenges is not the THC product itself but the packaging. The point of origin for these copycats may be only the bag they come in. Online retailers sell these bags in bulk, leaving the filling of the package to others.
A simple search for "THC mylar bags" quickly offers up options bearing brand names you know with only a small THC disclosure relegated to the corner. Not eye-grabbing for kids and not practical for the many children who have landed in the hospital who are not yet at reading age.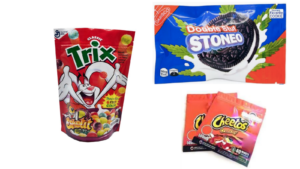 Consumer Brands along with CPG companies whose branding has been leveraged by cannabis vendors are seeking legislative solutions to copycat branding, since going after individual violations is notoriously difficult. Most recently, we have, along with more than a dozen CPG companies and industry groups, urged Congress to amend language in the SHOP SAFE Act to include "famous" marks and close the gap in existing law that has led to the widespread online sale of packaging that uses famous brands. This step could help mitigate the risk of children mistakenly being exposed to THC.
Published on April 28, 2022
Our Updates, Delivered to You
Receive the latest updates from the Consumer Brands Association.