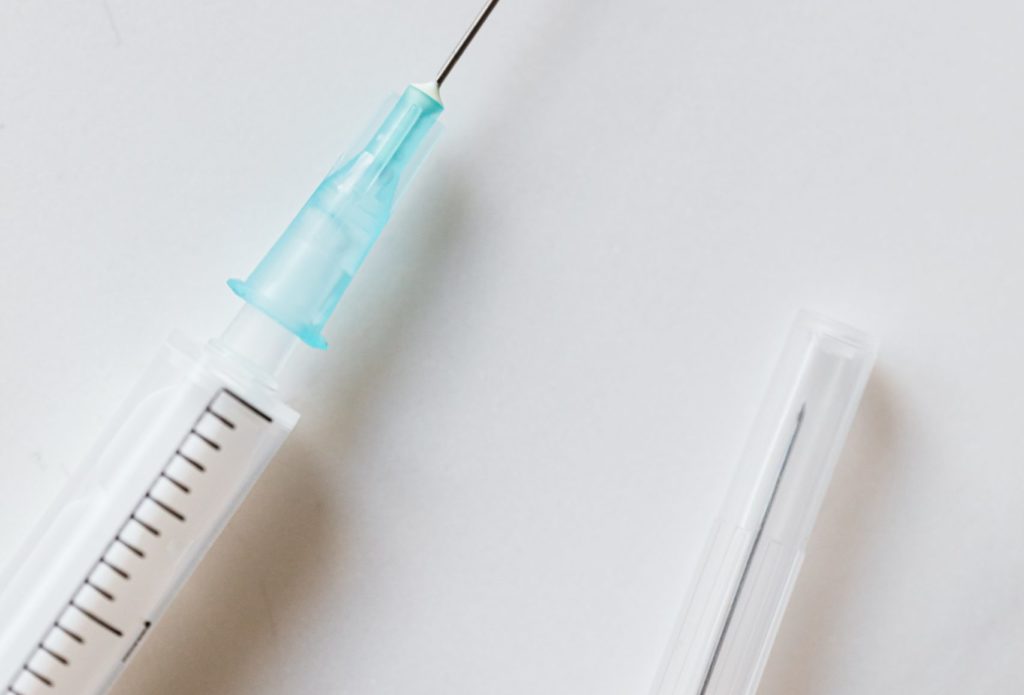 Blog
CPG Vaccine Bulletin: March 15
The fight against COVID-19 is changing rapidly, especially as vaccine guidance is continually updated. To best communicate these changes, the Consumer Brands Association hosts weekly vaccine exchange calls with member companies to better align the industry's goals and share information and ideas. The information below reflects the latest for the week of March 15, 2021.
---
Last week, President Biden promised the American people that the vaccine would be available to every adult by May 1 — a stark contrast from the patchwork of eligibility we see today across the country. Consumer Brands is hopeful, especially with the addition of the Johnson & Johnson vaccine, that supply will increase and the number of vaccinations will continue to climb so we can start our redefined normal.
Below is additional information and new resources you may find helpful.
The Latest
The COVID-19 relief package has been signed into law by President Biden. Money for mobile vaccination units was funded in the package.
Consumer Brands is engaging with the White House to get increased vaccine allocations, especially for small counties.
Consumer Brands will continue to engage with states (including Tennessee, Georgia, Michigan, North Carolina, and Ohio) that are having issues with distribution.
FEMA
FEMA announced it has provided $4.28 billion to 38 states, DC and Native American tribes for expenses related to vaccination efforts. These funds are provided at 100% federal cost share. FEMA has also distributed 127.8 million vaccines.
FEMA has been active in helping match volunteer capabilities at vaccination sites. Recently, they fulfilled requests for 30 medical volunteers in Texas and 50 non-medical volunteers in Pennsylvania. FEMA is currently coordinating with local partners for medical/non-medical volunteers in New Jersey, Tennessee, Wisconsin, Oregon, and Texas. FEMA's vaccine support page offers resources and ways to help throughout the distribution process.
CDC
As a reminder, CDC recently updated their guidance for fully vaccinated people. A fully vaccinated person is defined as someone who is two weeks since a single-dose vaccine or the second dose of a two-dose vaccine. CDC's long awaited guidance for fully vaccinated people recommends they:

Can start doing some of the things that they stopped doing since the onset of the pandemic, while continuing to take precautions in public places like wearing a mask, staying 6 feet apart from others and avoiding crowds and poorly ventilated spaces.
Can gather indoors with other fully vaccinated people and with unvaccinated people from one other household without wearing masks unless any of those people or anyone they live with has an increased risk of severe illness from COVID-19.
Do not need to stay away from others or get tested following an exposure to COVID-19 unless they have symptoms.

Previous CDC guidance outlined vaccinated people did not need to quarantine after an exposure if they were within 90 days of receiving the vaccine. That guidance has since been removed after confusion over the length of vaccine efficacy. Though we don't know how long the vaccine is effective for, there is more data to show that it is longer than 90 days and this previous guideline should not be a limitation.
Consumer Brands is also keeping our vaccine resource center updated with new information as it becomes available, including tracking if a state is currently vaccinating the CPG industry.
---
Consumer Brands' Vaccine Exchange is a peer-to-peer forum that provides need-to-know updates and facilitates sharing of unique insights from industry participants. Exchanges are hosted weekly on Fridays at 2:00 p.m. ET. Ask to join.
Published on March 15, 2021
Our Updates, Delivered to You
Receive the latest updates from the Consumer Brands Association.