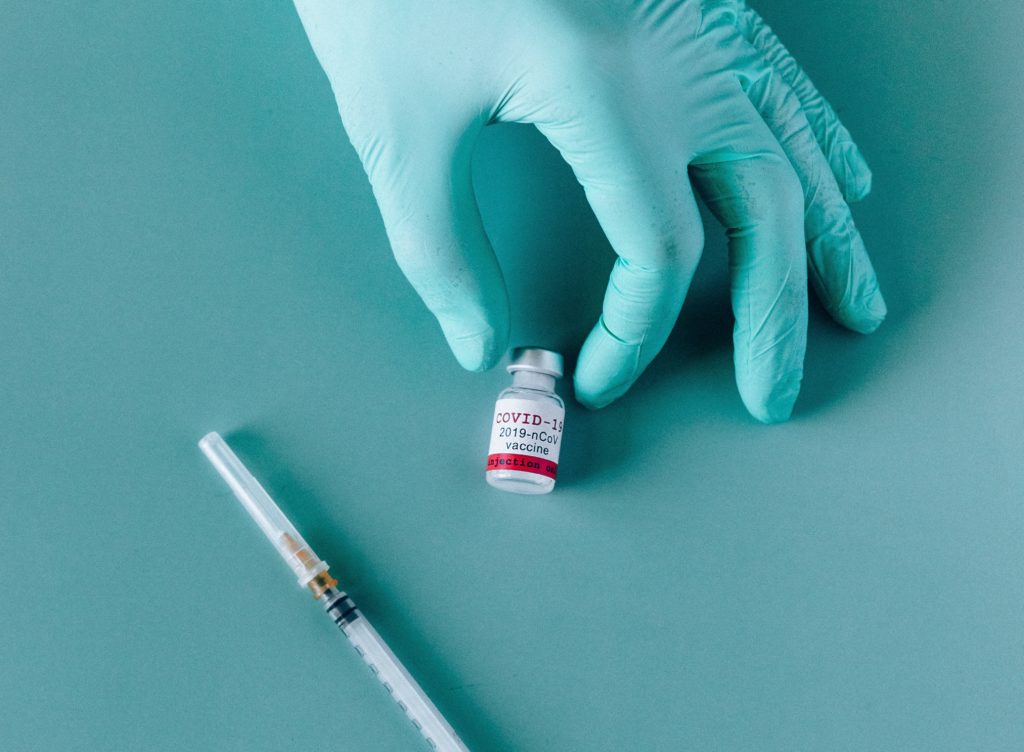 Blog
CPG Vaccine Bulletin: March 8
The fight against COVID-19 is changing rapidly, especially as vaccine guidance is continually updated. To best communicate these changes, the Consumer Brands Association hosts weekly vaccine exchange calls with member companies to better align the industry's goals and share information and ideas. The information below reflects the latest for the week of March 8, 2021.
---
Even as many CPG companies are seeing success in employee vaccinations, whether through mobile units or offsite, confusion and inefficiency working with local health departments is creating frustration for everyone involved. Consumer Brands will continue to do all we can to create more uniformity wherever possible.
Overcoming Vaccine Hesitancy
With the approval of Johnson & Johnson, supplies will be increasing in the coming weeks and months, getting us closer to a vaccinated workforce — and a vaccinated public. We did, however, hear your concern about vaccine hesitancy on the exchange call. It's something that even the healthcare industry confronted, an issue we studied in a recent case study on how hospital systems approached the problem. In addition, CDC has some information that may also be helpful in articulating the benefits of the vaccine to your workforce: frequently asked questions; myths and facts about the vaccine; and fact sheets on each of the approved vaccine options.
Vaccine Deployment Efforts Boosted by National Guard and New Mass Vaccination Sites
Additional Mass Vaccination Sites Open in Texas, Florida and North Carolina: FEMA announced that mass vaccination sites have opened in Texas (Houston, Dallas and Arlington) and Florida (Miami, Tampa, Orlando and Jacksonville). A site will open in Greensboro, North Carolina on March 10. Vaccines used at these mass vaccination sites are in addition to the federal allocations given to states.
National Guard Deployed to Support Vaccination Effort: Approximately 29,000 National Guard personnel have been deployed for testing, public health communications and transportation. Another 16,000 National Guard are administering the vaccine at 700 sites.
Latest Vaccine Updates from CDC
CDC to Host COVID-19 Partner Update on Johnson & Johnson's Janssen Vaccine and New Federal Vaccination Programs: On March 8, CDC shared updates on their COVID-19 response, Janssen vaccine and upcoming federal vaccination programs. The call was recorded and will be posted when available on CDC's website.
CDC Urges Americans to Take First Vaccine Offered: The newly CDC-approved Johnson & Johnson vaccine indicates an overall effectiveness rate of 66.3% and an effectiveness rate of 93% for avoiding hospitalization. Unlike other approved vaccines it can be stored at room temperature, allowing for easier transportation and storage, and it is given as a single dose. The CDC last week clarified that the clinical trials were done at different times, with different populations, in different regions are not directly comparable. Further, while the other two vaccines posted higher effectiveness rates, all three offer very high effective rates and eligible Americans should take the first option offered to them.
New York PTO Hours Proposal
As several companies discussed on the call, the New York governor's budget proposal includes a provision that would require employers offer four hours of PTO for employees to get the COVID-19 vaccine. Consumer Brands is following this issue and believes it's likely to end up in the final budget that goes to the governor for signature. We will continue to track it and keep you updated as the situation progresses, both in New York and in other states that may consider something similar.
Consumer Brands is also keeping our vaccine resource center updated with new information as it becomes available, including tracking if a state is currently vaccinating the CPG industry.
---
Consumer Brands' Vaccine Exchange is a peer-to-peer forum that provides need-to-know updates and facilitates sharing of unique insights from industry participants. Exchanges are hosted weekly on Fridays at 2:00 p.m. EST. Ask to join.
Published on March 8, 2021
Our Updates, Delivered to You
Receive the latest updates from the Consumer Brands Association.