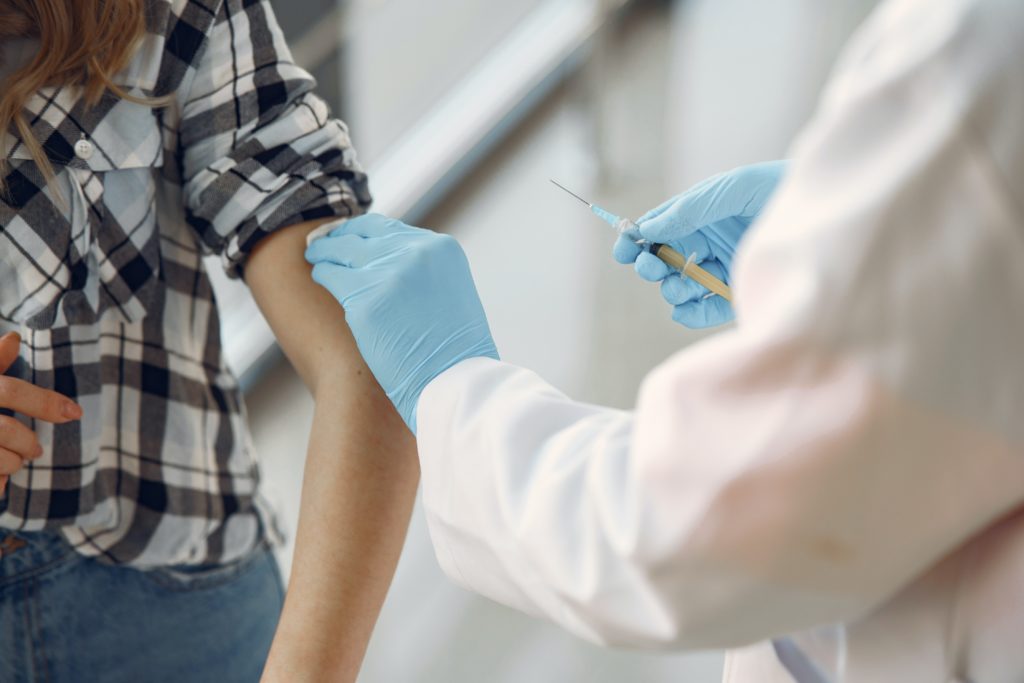 Blog
CPG Vaccine Bulletin: February 22
The fight against COVID-19 is changing rapidly, especially as vaccine guidance is continually updated. To best communicate these changes, the Consumer Brands Association hosts weekly vaccine exchange calls with member companies to better align the industry's goals and share information and ideas. The information below reflects the latest for the week of February 22, 2021.
---
As CPG companies refine their vaccine plans or even begin vaccinations, Friday's exchange conversation primarily focused on procedures following employee vaccination, including reporting and tracking. Some companies plan to keep a copy of the vaccination cards while others are working though what kind of documentation — if any — will be accepted as proof of vaccination. Alternatively, others are considering forgoing vaccination tracking altogether.
Below is additional information and new resources for the industry. We are also keeping our vaccine resource center updated with new information as it becomes available, including tracking if a state is currently vaccinating the CPG industry.
The Latest: Vaccine Roll Out
Last week's winter weather delayed the distribution of approximately six million vaccines across the country and put strain on the supply chain, especially for ingredients. The supply chain is expected to recover as temperatures warm back to normal. Additionally, Wisconsin officials have indicated they expect to begin vaccinating Phase 1b in early March, which includes front-line food supply chain employees.
The retail pharmacy program kicked off on February 12 and is proceeding slowly so far, mainly due to vaccine supply and recent weather conditions. There are some state approval issues around allowing mobile vaccinations versus offsite vaccinations, but those issues will likely be resolved as supply increases. Consumer Brands is engaging with FMI as they learn more from their members.
FEMA's first mass vaccination sites in Oakland and Los Angeles are officially open. The centers have vaccinated around 3,500 individuals each day so far, ramping up to the 6,000 shots per day capacity. New mobile sites are also launching in Bell and Haywood, California. Consumer Brands will continue to provide updates on these sites as FEMA releases more information.
Cybersecurity Precautions
The Cybersecurity and Infrastructure Security Agency (CISA) has identified new vaccine-related scams, targeting healthcare systems, cold chain storage, inventory management and transportation networks with ransomware activity. These sophisticated cybercriminals are highly responsive to what's in the news, moving from scams about government money to targeting those with vaccine appointments and approvals.
---
Consumer Brands' Vaccine Exchange is a peer-to-peer forum that provides need-to-know updates and facilitates sharing of unique insights from industry participants. Exchanges are hosted weekly on Fridays at 2:00 p.m. EST. Ask to join.
Published on February 22, 2021
Our Updates, Delivered to You
Receive the latest updates from the Consumer Brands Association.