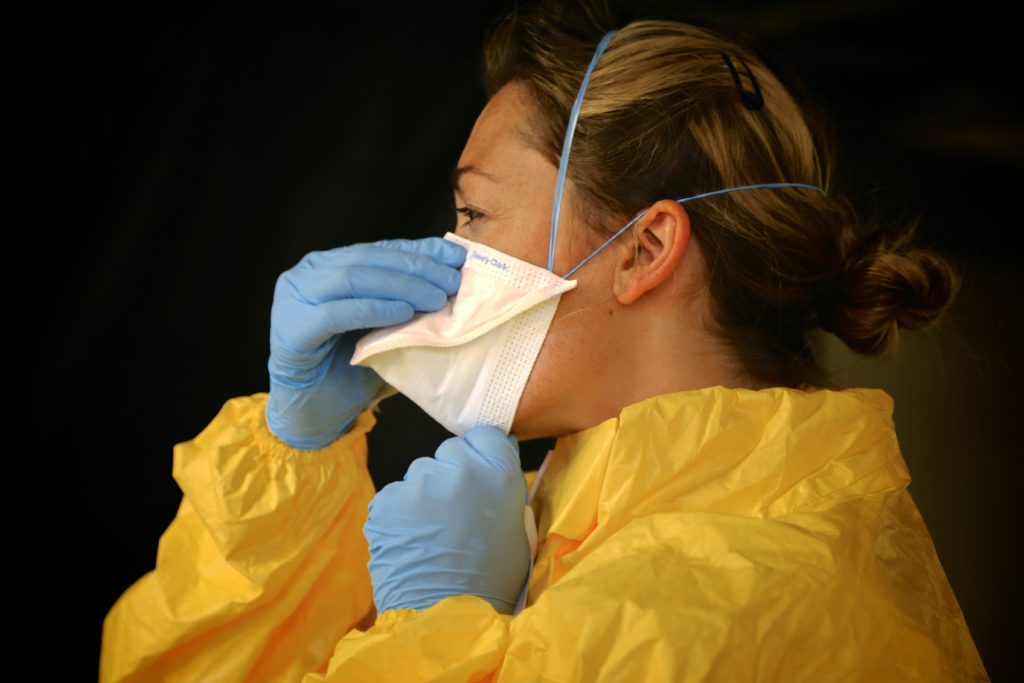 Blog
Six Stats that Explain Why CPG Essential Workforce Needs Vaccines Now
The most critical input to the CPG supply chain is its people. The essential front-line workers directly employed by CPG companies have been dedicated to meeting incredible consumer demand throughout the pandemic.
The health of our workforce is inextricably linked to stocked shelves and the ability for Americans to stay home when they need to and to protect them in places like hospitals and schools when they venture out.
CPG's essential workers cannot make critical products like toilet paper, cleaning supplies and baby food from home. As vaccines roll out across America, ensuring that they are protected is in the country's best interest.
Here are six stats that prove why CPG workers need to be prioritized for vaccines — today.
Demand for CPG products has been up about 10% for most of the pandemic.
The ability to meet the incredible demand driven by a massive increase in at-home consumption depends on having a workforce available for the 24/7 production schedule companies have adopted to ensure consumers have the products they depend on every day. Demand has hovered up around 10% in recent months — less than the shocking high of 21% increase in March, but still a remarkable number to sustain for so long.
Meeting demand rests on the shoulders of 1.7 million essential CPG workers.
For an industry that supports more than 20 million American jobs and directly employs 2.3 million workers, the 1.7 million involved in the manufacturing, plant operations and maintenance and transportation of products are the ones that absolutely must be on-site to do their jobs. Supporting their health and safety from this virus supports the health and safety of everyone counting on the products they make.
The current rate of 8% absenteeism is challenging — going up further could mean shortages and delays.
The empty shelves experienced last spring are a not-so-distant memory for many Americans. While the situation then was a result of panic buying, the threat now is absenteeism slowing production, the consequences of which manifest as empty shelves and out of stock notices. A Consumer Brands analysis of data supplied by 23 CPG companies found the 8% average, but what that average rate doesn't reveal is the concentrated spikes that can — and have — shut down entire manufacturing facilities.
For every suspected or confirmed case of COVID-19, the industry loses an average of four employees to contact tracing.
A Consumer Brands analysis of data supplied by 23 CPG companies found a 4:1 average ratio of contact tracing absences to suspected or confirmed cases. Even for workers who ultimately test negative, losing employees for 10-14 days at a time creates a significant production challenge. Vaccinated employees minimize the number of workers who must be out due to contact tracing.
Every percentage point increase in absenteeism results in a $6.2 billion decline in output — output really meaning products necessary for daily life.
Consumer Brands' economist found that every percentage point increase over normal absenteeism (3%) results in a $6.2 billion decline in annual productivity. To put that in perspective, that's equivalent to a month's worth of groceries for 6.1 million families (based on USDA's moderate cost plan for a family of four). Fortunately, American families haven't felt that literal pain, due in large part to shifts CPG companies have made to ensure high levels of production, from running 24-hour, seven-days-a-week shifts to changing their distribution methods entirely to meet demand.
32 states aren't following CDC guidance and 38 states haven't started vaccinating CPG's essential employees.
The CDC included CPG's essential workers for Phase 1b vaccine prioritization in its guidance. That designation was the result of months of experts — leaders in the medical field, from immunology to public health — thinking through what groups should be prioritized and in what order. Unfortunately, the majority of states (32) have pushed that federal roadmap aside in their own plans, to the detriment of CPG workers who haven't even started getting vaccinated yet in 38 states.
As more vaccines become available, we can only hope these numbers change for the better. But hope is not a strategy, which is why Consumer Brands shared five recommendations with the White House coronavirus response team, chief among them to provide federal incentives to state and local jurisdictions that adhere to CDC's recommendations.
Every American should — and will — get this vaccine. But until it is accessible to everyone, we must prioritize those who do not have the option to stay home and are counted on by every household in the country to be on the front line, every day.
Published on February 19, 2021
Our Updates, Delivered to You
Receive the latest updates from the Consumer Brands Association.