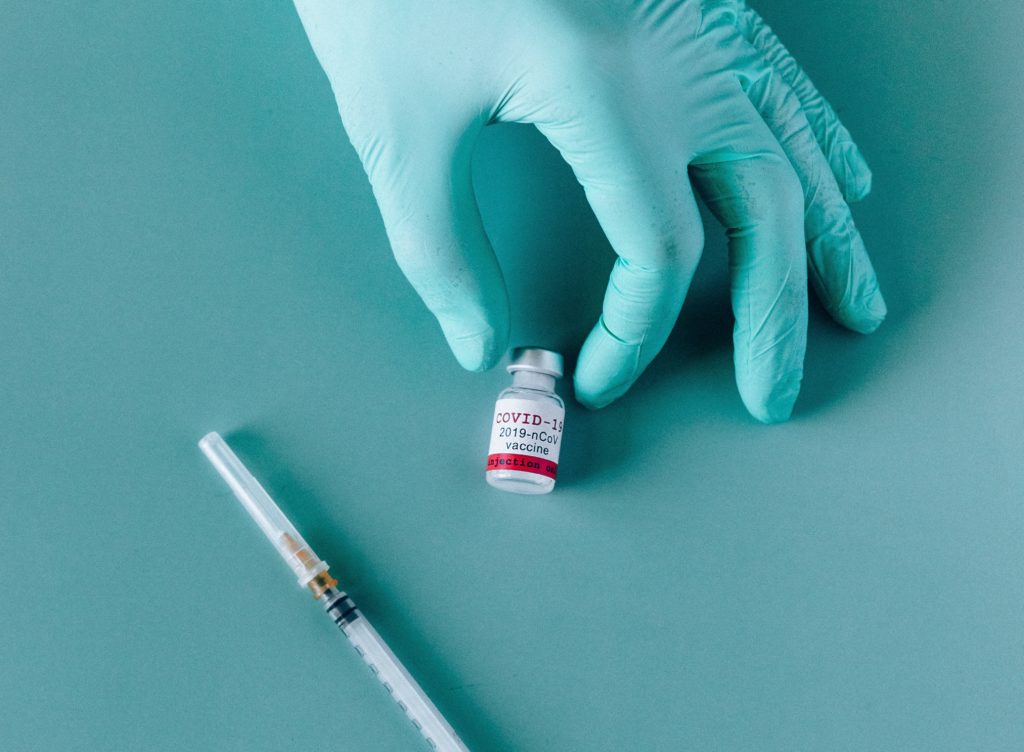 Blog
What You Need to Know About CPG, Vaccines and the Delta Variant
Updated September 10
The consumer goods industry is human powered by millions of employees who have made the products necessary for keeping safe and distanced during the pandemic. As COVID-19 cases mount with the arrival of the delta variant, companies across the country are evaluating their approach to vaccination and strategies for keeping employees protected at work.
Here's what you need to know.
Will companies mandate the vaccine?
Consumer Brands surveyed 39 CPG companies to see how rising cases may affect their pandemic policies. The majority (91%) said they're not requiring vaccination for any of their employees — but the situation is evolving, particularly as companies in other industries are increasingly mandating vaccines.
Despite the lion's share of CPG companies not currently mandating vaccination, only 34% of companies are not at least considering a vaccine requirement. While only 16% of companies said they were actively considering it, another 50% said they were not ruling it out.
"Consumer packaged goods manufacturers are largely pursuing a carrot rather than a stick approach," Consumer Brands CEO Geoff Freeman told Axios. "Across the industry, substantial incentives are in place to encourage employees to get vaccinated. In the weeks and months ahead, we expect a stick approach and potential employer mandates to become more common."
There is an agreed tipping point that most companies say will affect their approach going forward: FDA's final approval of the vaccine, which was recently granted to Pfizer-BioNTech's vaccine.
"Our members see a lack of full approval as one of the challenges with greater uptake — particularly in the manufacturing facilities," Freeman said. "So, the sooner the FDA gives its full approval, the better off we'll be."
A handful of CPG companies have already imposed full or partial mandates:
How do people feel about vaccine mandates?
The decision to mandate comes amid a tight labor market — and tightly held opinions among workers.
A majority (64%) of respondents to a Consumer Brands/Ipsos poll, conducted before President Biden's vaccine announcement in September, said they were more likely (47%) or equally likely (17%) to work for an employer that requires vaccination. Only 19% said they were less likely and 13% were undecided.
There is, however, a notable difference between vaccinated and unvaccinated populations. Where 62% of vaccinated Americans say they are more likely to work for an employer that requires vaccination, 58% of unvaccinated people say the opposite.
What are CPG companies doing in the meantime to protect workers?
The CPG industry is essential and has been operating throughout the pandemic, giving it a leg up on how to manage through COVID-19. But as the delta variant has ripped across the U.S., companies have ramped up other safety measures in recent months, including:
Resuming masking requirements. A combined 44% of companies are resuming (38%) or considering resuming (6%) masking requirements for vaccinated employees.
Keeping an eye on local data. Companies are closely monitoring their communities and basing policies on three key factors: local area infection rates, local area vaccination rates and employee vaccination rates.
Slow rolling business travel. Thirty-eight percent of companies are permitting work travel only for vaccinated employees. Of the 18% that haven't yet resumed any work travel, most don't anticipate starting until 2022.
---
Consumer Brands is committed to keeping the industry informed on the latest guidance, engagement opportunities and thought leadership as the effort to vaccinate continues. Learn what CPG leaders can do help protect their workforce, better coordinate with state and local partners and promote wide adoption of the vaccine.
Published on August 17, 2021
Our Updates, Delivered to You
Receive the latest updates from the Consumer Brands Association.