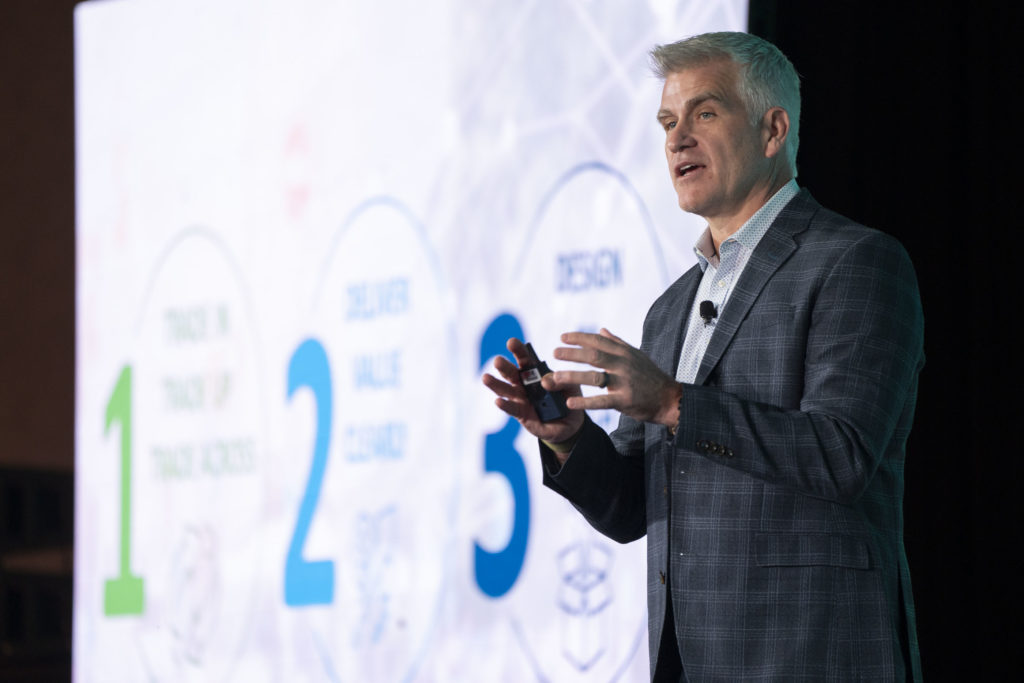 Blog
Driving Growth in 2023 and Beyond

CPG Summit sponsor IRI and NPD authored the post below. For more information, visit IRI and NPD.
Don't underestimate the importance of taking a complete look at consumers to understand the tough choices they're making across their purchases as prices tick up across the board. It boils down to two questions: What tradeoffs are consumers making? And what does this mean for your business?
IRI and NPD's merger offers a 360-degree view of the consumer – totaling nearly $2.8 trillion in spending – trends across CPG, general merchandise and the ability to zoom in on specific industries, categories and even individual purchase decisions consumers make.
This story brings it all to life.
Meet Jasmine.
In the past year, Jasmine and her family have had to change their shopping behaviors due to price increases affecting their normal purchases. Their $350 weekly budget now has the purchasing power of roughly $262.
Jasmine shifted her customary daily stop at a coffee shop to a home-brewed cup. This shows up in our data as significant year-over-year increases in sales of espresso makers and frothers.
She used to go out to lunch on days in the office. Now she takes leftovers to work. We see this in food storage sales growth and a 10% decrease in away-from-home lunch consumption compared to pre-pandemic levels.
For dinner, Jasmine had shifted some meals to chicken for a healthy, affordable protein option, but a more recent 20% increase in the price of fresh chicken limits meal prep options.
This illustrates a widespread trading down across many families' entire weekly routines. It extends to the clothing Jasmine purchases, the choice of a powdered detergent over liquid and how often the family eats outside the home. Every spending decision is weighed carefully.
When consumers are forced to trade down to stretch their budgets, how can you ensure your brand and products will remain on the list of necessities?
Think trade in, trade up, trade across
Don't lose consumers coming into your category. For those trading down, remind them to prioritize your brand. A clear value proposition gets them in.
Once they are in, trade them up and across. What else in your franchise can you offer them? How can you engage them across your whole portfolio? 
Deliver clear value
Highlight your brand's value. If your product stretches to last longer than the competition, highlight that and stick to it.
Think about other ways you can deliver value, like opening price points that speak to your consumer.
Design to delight
Think hard about whom your design targets.
When you design to delight, it spills into other categories, benefiting from that initial delight.
Many of your consumers will make difficult spending decisions in the months ahead. A look at the complete wallet reveals how you can guide those tough decisions and keep your brand and products top of mind.
Published on October 6, 2022
Our Updates, Delivered to You
Receive the latest updates from the Consumer Brands Association.