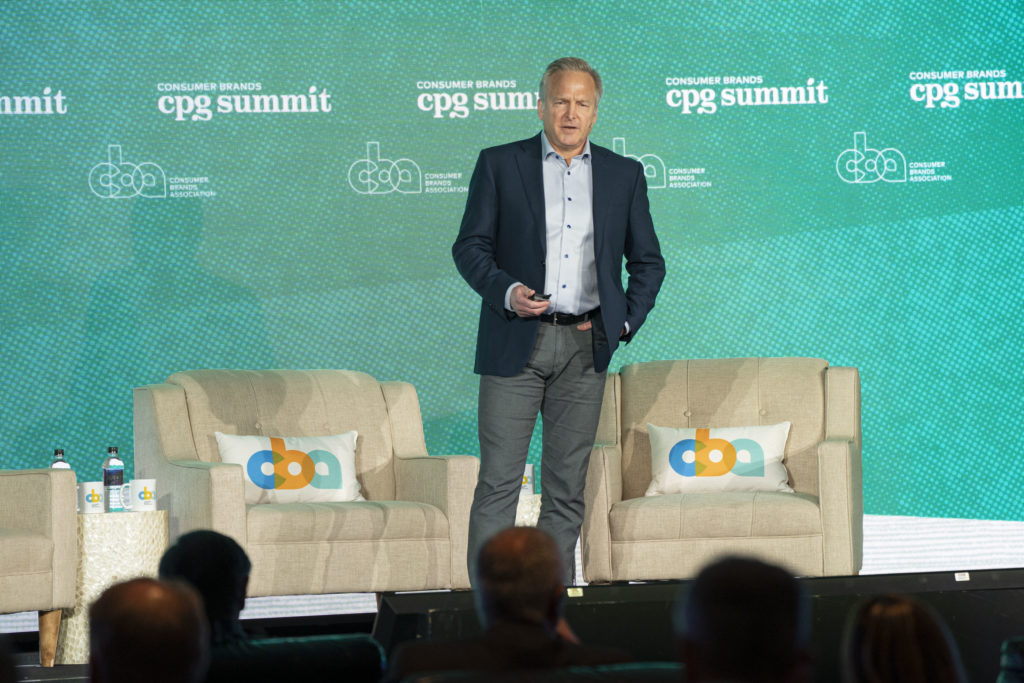 Blog
Mini Case Study: How a Global CPG Plans for Market Volatility and Shifts in Consumer Behavior

CPG Summit sponsor Prevedere authored the post below. For more information, visit Prevedere.
The world is changing faster and with more volatility than ever before. On top of the pandemic, business leaders must now be prepared to navigate inflation, recessionary pressures, changes in consumer behavior and many other variables they cannot control.
In 2019, this global foods CPG saw that consumer behavior in their markets was shifting, even before Covid, marked by an increase in eCommerce, a desire for greater convenience, more snacking and mini meals and a willingness to experiment with taste. The CPG saw a real opportunity to reorganize and focus on a new growth strategy.
Then, in 2020, the business world was shaken by the pandemic as every industry was impacted in varying ways. The CPG experienced a surge in demand and their planning teams adjusted the best they could. It was clear that forecasting based on historical performance and internal projections was not going to cut it anymore. This was the realization that strategic planning and ongoing forecasting needed to incorporate external market dynamics, and to quantify the unique set of market drivers for each food category, platform and target market.
So the CPG asked whether it possible to fulfill two critical planning objectives: to gain predictive insight into new consumer based behaviors and to build market volatility into forecasting?
This is where Prevedere was able to help.
The Pilot
The CPG discussed with Prevedere their desire to incorporate macroeconomic and consumer dynamics into forecasting and planning. A pilot project for one of its key consumer foods platforms was selected and then executed. The goal was to identify contributing market drivers, then create economic-based forecasts and industry outlooks from econometric prediction models.
Prevedere's team leveraged its Global Intelligence Data Cloud and Predictive Planning platform to identify the unique leading indicators and then create platform forecasts and scenarios.  These were layered onto the internally generated forecasts, and the resulting consensus forecasts were now validated by correlated economic and consumer data prediction models. 
Expansion Across the Organization
After a successful pilot resulting in a higher degree of both forecast accuracy and market understanding, the CPG decided to greatly expand the number of predictive models across the organization, including Canada and 80 international territories.
Planning teams across the world did not use the same practices and process for forecasting, so adding an external lens creates a common foundation for planning.
All their planners are now enabled with macro data and custom prediction models that relate to their own businesses. Their knowledge has greatly increased into the real drivers of their markets.
Benefits
Overall Forecast Accuracy: The CPG leverages Prevedere economic forecasts and scenarios for each platform and key markets around the world. Forecast accuracy is constantly improving, and confidence in planning has skyrocketed.
Planning Guard Rails: Economic baseline forecasts, combined with market assessments by Prevedere's economists, provide critical intelligence and the ultimate safety net for planners.
Market Understanding: Planners and leaders around the world now understand what really drives their business and are more knowledgeable about economic impact on supply and demand.
Quote from their CFO
"All retailers and CPGs should plan top-down like this, starting with a macroeconomic view of each of their key markets. We can plan more strategically now by having a macro view of markets and additional insight for better forecasting and resource allocation."
 Conclusion
This global CPG experienced two significant changes to their global business, namely shifts in consumer behavior and significant market volatility due to Covid and beyond. They are ready for all types of operating conditions, leveraging data-driven predictive analytics and economist intelligence.
By adopting a new forecasting strategy, this CPG now has all the right ingredients – global macroeconomic data, market-validated forecasts and 'what-if' scenarios – to plan a successful path forward amidst increased uncertainty.
Published on October 6, 2022
Our Updates, Delivered to You
Receive the latest updates from the Consumer Brands Association.