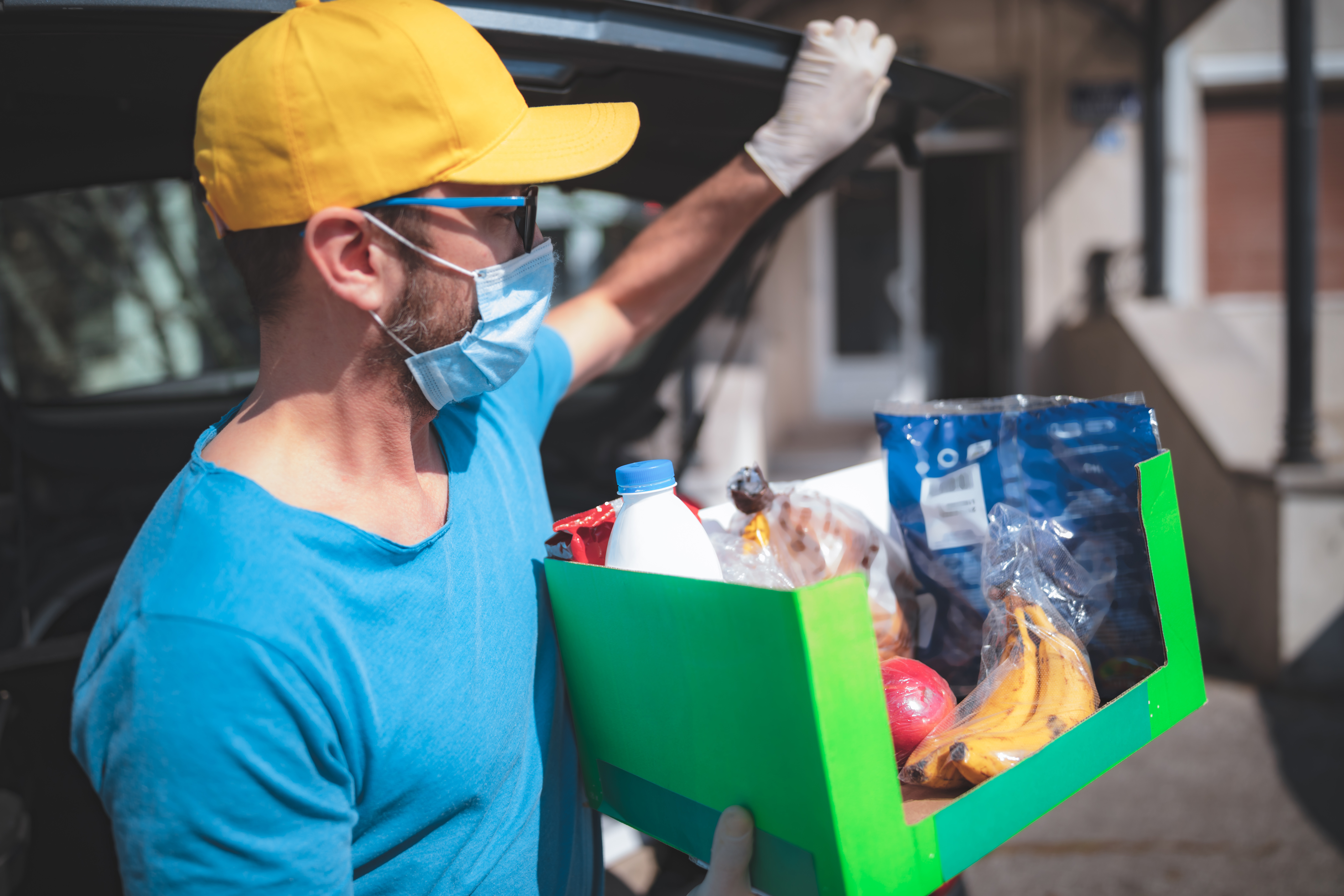 Blog
Five CPG Trends Emerging in the COVID-19 World
The world is a different place now. And the essential nature of consumer packaged goods (CPG) — and the 20 million Americans tied to making them — has never been so well understood.
The leaders in the industry I talk to daily say that the past five months have fast-forwarded ten years of change. They're grappling with incredible demand — up 9.1 percent year-over-year, according to our latest CPG Economic Pulse — and adapting to a new reality at lightning speed.
This pandemic is far from over. While hopes for a vaccine are high, so is our anxiety about the future. A recent Consumer Brands poll found that only 22 percent of Americans feel that the worst economic consequences of COVID-19 are behind us. A majority (58%) of Americans are worried that the product shortages that resulted from panic buying in March and April could return.
While there is a long road ahead, it is important that we learn from the experiences we're having now and emerge stronger. With that in mind, here are five trends emerging from COVID-19 that will inform life after the pandemic.
1. Trust in Consumer Brands is Growing
 This is a volatile time. People want something they can count on. The CPG industry has been both visible and stable as more Americans rely on our products at home.
Consumer Brands polling found that in April, 37 percent of Americans said they had more trust in the CPG industry and its ability to deliver in America's time of need. Today, 47 percent of Americans say they have more trust in the industry. The numbers continue to grow, driven by the industry's ability to deliver consistently for consumers and take care of its employees at this difficult time.
2. Supply Chain Takes on High Visibility
In a report Consumer Brands released in January 2020, CPG executives said that many of the issues they contend with on a daily basis were invisible to consumers.  Then, just weeks after the report's release, supply chain, perhaps the most invisible issue to consumers before the COVID-19 pandemic, became kitchen-table conversation, as panic buying emptied store shelves.
That visibility is driving opportunities for enhancing supply chain performance and changing what gets prioritized. During the peak of COVID crisis response, long-honed demand algorithms were pushed aside in favor of real-time decisions based on human judgment. Going forward, we can expect supply chains that are not just about creating efficiency, but resiliency. From higher inventory levels to innovation based on what we've learned during COVID-19, the consumer will be at the center of every change.
3. The Grocery is Not Just a Store Anymore
The pandemic has accelerated use of e-commerce options, whether through services like click-and-collect, delivery or direct-to-consumer options. While the robust growth at a unique moment may wane, some increase in e-commerce is likely a permanent change. But as more consumers move to digital platforms for daily essentials, are we regulating the industry for a bygone era?
For decades, policymakers and regulators have tried to squeeze more information on to the finite amount of space available on a product label. But what happens when people don't physically interact with the product? When you can't pick it up and turn it around to read the details? Or, perhaps more importantly, when you want more detail than can possibly fit on a few square inches?
The ability to give consumers information they want and need digitally is there. Consumer Brands' SmartLabel program is a great example of manufacturer-provided information that goes beyond the label. COVID-19 taught us that it's time for a new discussion — and regulatory regime — around digital disclosure.
4. Industries of Scale Demand Regulation of Scale
The greatest failure of America's approach to COVID-19 has been the inaction of the federal government and the patchwork approach adopted by states and localities. It's not practical to make a different product for California than for Oregon or Arizona. It's not efficient to manufacture differently in New York than in New Jersey. And, for consumers, it's unwanted to have different products or to bear costs for those variables.
The CPG industry stands for smart, uniform regulation. The last six months have demonstrated how necessary consistent, clear guidance is to maintaining public health and keeping businesses running. As virus cases grew, so too did government guidance. It was a race to keep up.
Nearly two-thirds (64%) of company respondents said that conflicting guidance from federal, state and local sources has been problematic as they've worked to address COVID-19 concerns, protect their workforce and maintain or even increase production of essential goods. Given the majority said they were receiving multiple directives a week, it's no surprise that there was near-universal (96%) agreement that it would be helpful for state and local governments to follow federal guidance, creating uniform expectations for their manufacturing facilities.
An industry of scale needs regulation of scale. From keeping essential facilities open during times of crisis to building a functioning recycling system to regulating CBD, expect to see a big push on why the federal government needs to become more assertive in order to empower our businesses to meet consumer needs.
5. Don't Miss the Lessons
The pandemic has forced the industry to revisit everything it does and how it does it, creating enormous new efficiencies to meet unprecedented demand. From SKU reductions to maximizing food service production lines, our industry learned new ways of doing business.
With so many lessons in-hand, it would be illogical to default to the old way of doing business as the crisis fades. Government should be just as nimble, building on the experience of the last five months — and just like industry, should resist returning to its old ways.
The temptation for government to operate as it always has is strong — and it's what we have to prevent. Recently, Consumer Brands published a list of ten temporary policies, rooted in the lessons of the pandemic, that we believe should be made permanent.
The CPG industry has a lot of work to do to meet demand. I'm confident that these five takeaways create a roadmap for our industry and protect and promote the interests of consumers for years to come.
Published on August 18, 2020
Our Updates, Delivered to You
Receive the latest updates from the Consumer Brands Association.