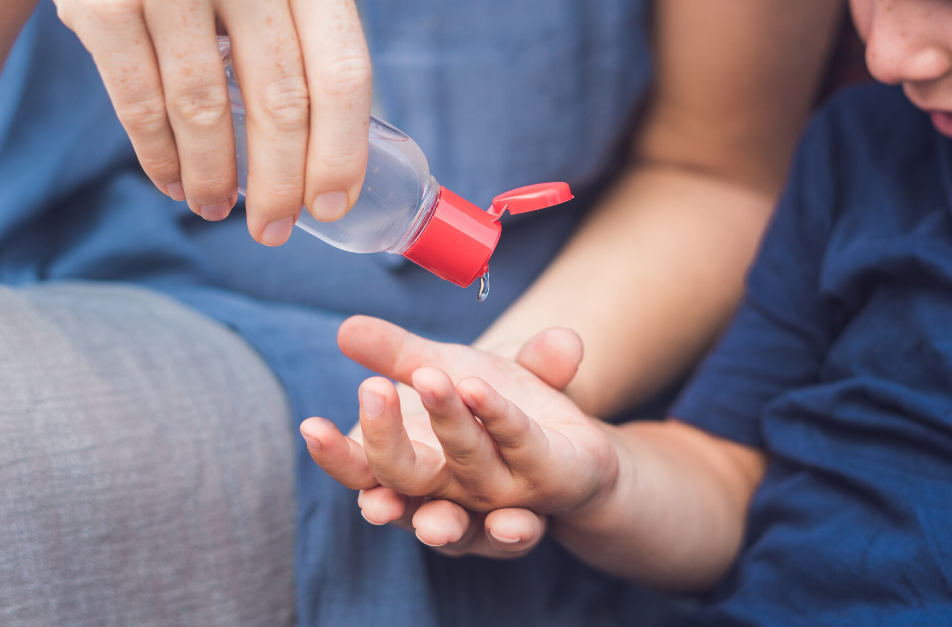 Blog
How CPG is a Resource as the World Fights Coronavirus
Updated 3/18/2020
During times of crisis, CPG companies have a long history of stepping up. Whether it's assisting with cleanup and providing essentials to those in need after a natural disaster or ongoing efforts to improve the quality of life in developing countries, the industry is there to lend a hand.
Right now, as fears of the coronavirus sweep the globe, consumer packaged goods companies are taking action. As the manufacturers of personal and household cleaning products like soap, anti-bacterial wipes, counter cleaners and hand sanitizers, the CPG industry is uniquely positioned to help consumers protect themselves and stop the spread of this virus. Millions of concerned citizens, medical professionals and governments alike recommend these products to help protect against disease.
To help combat the spread of coronavirus, RB donated £5.5 million (about $7 million USD) in both cash and antibacterial products to healthcare authorities and NGOs in China, where the virus has taken its biggest toll thus far. S.C. Johnson recently donated 1 million yuan (about $143,000 USD) to China's Red Cross. Makeup brands Estée Lauder and L'Oreal have also pledged more than $1 million in total to help China fight the virus.
PepsiCo partnered with USDA, the Baylor Collaborative on Hunger and Poverty, McLane Global and others to deliver nearly one million meals a week to students in rural areas who are facing school closures during the crisis. Hormel, the makers of brands like Skippy, Jennie-O and Applegate, also pledged $1 million in cash and product donations for hunger relief and food insecurity during the outbreak. Kellogg is providing $1.6 million to the Global FoodBanking Network, Feeding America and the United Way of the Battle Creek and Kalamazoo Region, in their local community.
"As schools around the country close, millions of schoolchildren now don't know where their next meal is coming from. In the face of this unprecedented crisis, it's critical that the private sector help ensure these students have access to nutritious meals," said Jon Banner, executive vice president of PepsiCo's global communications and president of the PepsiCo Foundation.
Companies like 3M, Clorox and Lysol are all increasing production to ensure consumers and medical responders alike have access to face masks and sanitizing products. In fact, production of face masks at the 3M plant in Aberdeen, South Dakota has gone from five days a week to seven, in order to keep up with global demand. Toilet paper manufacturers like Georgia-Pacific are working around the clock to meet consumer demand, and have begun shipping product directly to retailers, in order to get them in consumers' hands faster. Manufacturers of shelf-stable foods are also increasing ingredient orders to keep store shelves full and online options available.
"Our people are working round the clock with consumers in mind," said Laxman Narasimhan, CEO of RB, which manufactures Lysol.
As important as what CPG companies are doing is what they are not doing — and they are not using coronavirus as a means to take advantage of consumers. As Clorox told AdWeek, "What we don't do is market to fear."
Unfortunately, there are those willing to take advantage of consumers. Reports of price gouging — including $400 for a pack of hand sanitizers — by third party sellers is unacceptable. CPG manufacturers are aware of these issues and applaud retailers who are taking action against these unethical tactics. During an outbreak and every other day, the industry strives to be a force for good. Price gouging undermines that mission and threatens public health.
No matter the situation, CPG companies will be there for consumers. As we continue to navigate coronavirus, the industry will work tirelessly to make sure consumers have access to the items they depend on every day at an affordable price. That is our industry's priority, crisis or not.
From providing original research, industry guidance and cutting-edge insights, to advocating on Capitol Hill and shaping policy that will have an impact for years to come, we are committed to delivering for our industry during this crisis. Stay informed.
Published on March 5, 2020
Our Updates, Delivered to You
Receive the latest updates from the Consumer Brands Association.