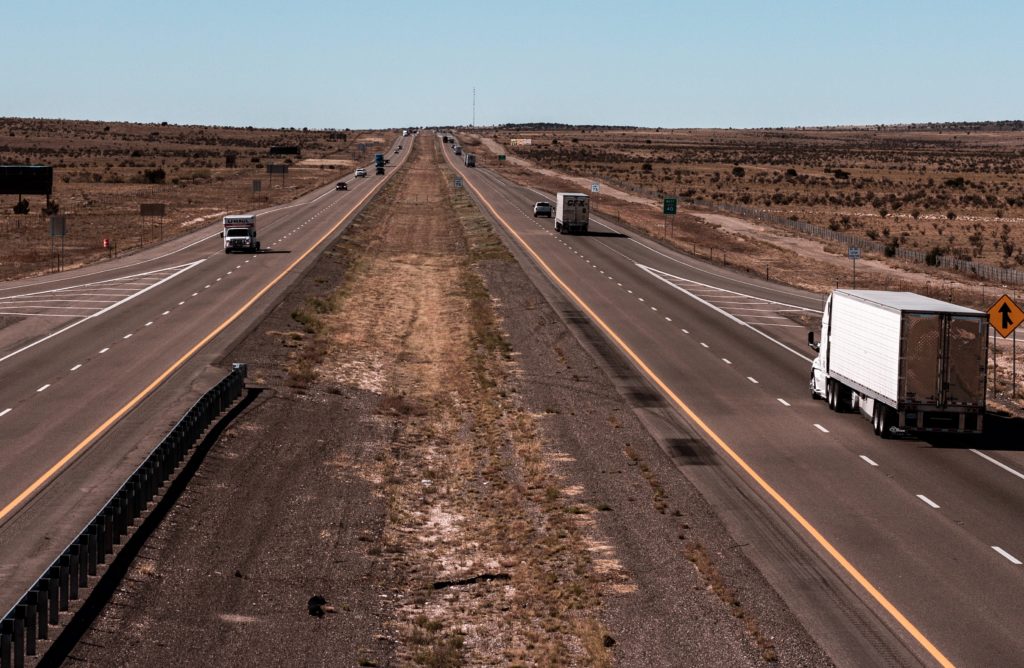 Blog
Five Supply Chain Takeaways from COVID-19
The coronavirus crisis has revealed significant cracks in our global supply chains. Whether hospitals getting what they need to protect patients and staff or consumers searching for toilet paper, the pandemic has exposed hidden vulnerabilities — many of which no company can solve on its own.
Dr. Stephanie Aaronson, vice president and director of the Economic Studies program at the Brookings Institution, and Dr. Geoffrey Gertz, a fellow in the Global Economy and Development program at the Brookings Institution, joined the Consumer Brands Association for a virtual discussion on the growing economic and supply chain challenges that face the United States during and beyond the COVID-19 pandemic.
The virus' effects on the economy and supply chain are still ongoing but provide an opportunity to prepare for the next disruption. Dr. Aaronson and Dr. Gertz provided insight into the takeaways from this crisis and a look into the future of supply chains.
1. The economic impacts of COVID-19 are and will continue to be unprecedented, despite robust intervention from the government.
Even with limited data, the United States is facing the worst economic calamity since the Great Depression. According to data released by the Department of Labor, April unemployment jumped to 14.7 percent, as 20.5 million jobs were slashed because of the coronavirus crisis. Dr. Aaronson noted that during the financial crisis of 2008, the total change in employment, from its peak before the recession to its trough, was 10 million jobs over a period of two years — less than half of losses this month alone.
To mitigate some of the financial fallout, Congress acted quickly to pass the largest economic support package ever, providing relief to small businesses and low-income households. The Federal Reserve also cut interest rates immediately and worked closely with Congress and treasury to provide liquidity to small businesses. However, these efforts must continue with the pandemic, as unemployment rates continue to rise.
2. Supply chain resiliency will matter as much as efficiency going forward.
In recent decades, the drive to increase efficiency in supply chains has become the top priority. The goal of companies today is to make supply chains as lean as possible, with a heavy focus on "just-in-time" manufacturing to avoid excess inventory. Coronavirus has caused many businesses to rethink this strategy and prioritize a balance between efficiency and resiliency. Looking forward, businesses will need to invest in resiliency as a business strategy, whether that means higher levels of inventory, utilizing multiple suppliers or making sure supplies aren't all located in the same country, suggested Dr. Gertz.
3. Governments can play a role in offering companies better visibility and predictability.
Acting by themselves, businesses can only see so much, Dr. Gertz said. Although firms have excellent visibility into their direct suppliers, it's much harder to get the same visibility into second or third tier suppliers. During the 2011 earthquake in Japan, General Motors' supply chain team estimated about 400 parts would be impacted by the destruction — in fact, 6,000 parts were impacted, as the supply chain rippled out to third and fourth tier suppliers. The failure of even just one supplier can have systemwide effects, making the case for government engagement to provide information and actively restructure what global supply chains look like.
4. Government investment is needed to map the supply chain.
Dr. Gertz also emphasized the need for better mapping on how global supply chain networks actually work. Similar to 2010, when the U.S. began to study the critical mineral supply chain, a broader government investment in mapping supply chains would help expand connections across industries, learn how supply chains interact with each other and identify and fix potential bottlenecks before they occur. This effort would require a partnership between the public and private sectors, to exchange information and ideas to create a full picture of what the supply chain looks like.
5. We can't stop thinking about supply chains after we move beyond COVID-19.
Although COVID-19 has brought the supply chain into sharp focus, many of the issues that have been exposed extend beyond the pandemic. As we look forward, it's important to think about rifts from natural disasters, climate change disruptions or geopolitical risks that could disrupt global supply chains more frequently in the future. Investments today will improve resiliency down the line.
From providing original research, industry guidance and cutting-edge insights, to advocating on Capitol Hill and shaping policy that will have an impact for years to come, we are committed to delivering for our industry during this crisis. Stay informed.
Published on May 11, 2020
Our Updates, Delivered to You
Receive the latest updates from the Consumer Brands Association.