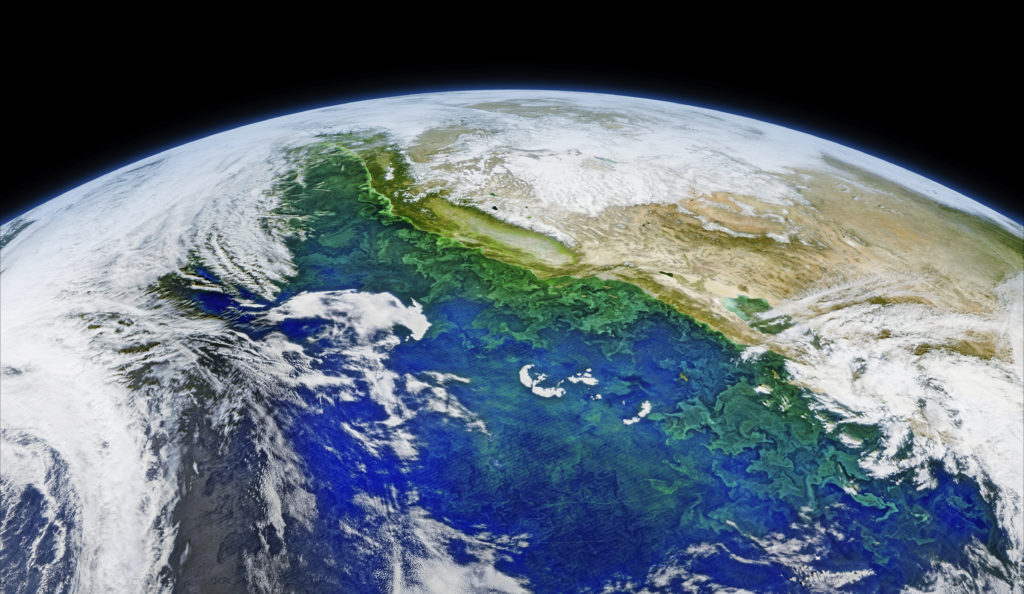 Blog
In Their Own Words: How CPG Brands Celebrated Earth Day
CPG companies are going all in on their efforts toward improving recyclability, reducing climate change and limiting water usage. On the 52nd anniversary of Earth Day last week, many brands shared what they're doing to keep pace with their sustainability commitments:
This #EarthDay & every day, we're reminded when we partner small actions at home with products that deliver an irresistibly superior experience in a sustainable way, we can make a world of difference. #ItsOurHome🌎https://t.co/nJ3V8bqFhu pic.twitter.com/zRmGn8RWHx

— Procter & Gamble (@ProcterGamble) April 22, 2022
When the colossal overhaul of our Golden brewery is complete, it'll be one of the most efficient breweries in the world.
🌊 100 million gallons of water saved
🍺 25% less beer waste
♻️ 30% more CO2 capture
⚡ 35% less energy usage#EarthDay https://t.co/YjpHVB9bqU

— Molson Coors Beverage Company (@MolsonCoors) April 22, 2022
👩‍🌾👨‍🌾#EarthDay https://t.co/CJAW1wPB8G

— Land O'Lakes, Inc. (@LandOLakesInc) April 22, 2022
At #ButcherBox, we are on a journey to making carbon-neutral shipping the standard for getting deliveries to your 🚪

Follow the 🧵

— ButcherBox (@butcherbox) April 22, 2022
This #EarthDay take a look at some of the ways we're working with suppliers and partners across our value chain to bring down emissions + create a more #PositiveValueChain. https://t.co/SGiCYJmVDQ pic.twitter.com/0GNrSfnO6M

— PepsiCo (@PepsiCo) April 22, 2022
Today is Earth Day and this year's theme is Invest In Our Planet. At Glanbia, we're investing in our sustainability efforts. Our Chief ESG and Corporate Affairs Officer Michael Patten talks below about our sustainability journey to date. read more here.
https://t.co/RvAcvFlKSd

— Glanbia plc (@GlanbiaPlc) April 22, 2022
Happy #EarthDay! 🌎 Learn how Smithfield's leading #sustainability initiatives ensure a brighter future for our environment and our communities. https://t.co/qW8u5jUfub #goodiswhatwedo pic.twitter.com/6ithl5vt7w

— Smithfield Foods (@SmithfieldFoods) April 22, 2022
We believe we can make truly good food for our pets, while being a force for good. 🌎 #EarthDay pic.twitter.com/wjjtpxmKi4

— Freshpet (@Freshpet) April 22, 2022
On #EarthDay and every day, McCormick is dedicated to a sustainable future. We've responded to the @sciencetargets' call for corporate climate action by committing to align with 1.5°C and Net Zero through the Business Ambition for 1.5°C campaign. #InvestInOurPlanet #OurOnlyFuture pic.twitter.com/2FOzQ8rJ7r

— McCormick Corporate (@McCormickCorp) April 22, 2022
Which product is your #earthday (and everyday) favorite for a #smilingplanet and a healthy smile?

— Colgate-Palmolive (@CP_News) April 22, 2022
Party like it's your Earth Day! To create awareness for environmental stewardship, we encouraged our employees to share their #EarthDay photos. [a thread]

Theme: Elements of Water 🌎 pic.twitter.com/vCcEVwgD7t

— Georgia-Pacific (@GeorgiaPacific) April 22, 2022
Did you know Ferrero is committed to making all packaging 100% reusable, recyclable and compostable by 2025? #SustainableBusiness #EarthDay2022 pic.twitter.com/P7SGFGc5YR

— Ferrero North America (@FerreroNACorp) April 22, 2022
This #EarthDay, we're celebrating our investment in the planet. From avoiding the use of 11MM pounds of plastic packaging to diverting 87% of solid waste in FY21, we're driving progress in making great food sustainably: https://t.co/Pk61qL29YA pic.twitter.com/iQUZFEDhry

— Conagra Brands (@ConagraBrands) April 22, 2022
At Rich's, we're rolling up our sleeves in our communities. To celebrate Earth Day, members of our Living Sustainably community spent the afternoon volunteering at Stella Niagara Preserve with the @wnylandconservancy. #EarthDay2022 pic.twitter.com/MC2GSwKTvz

— Rich Products Corp. (@RichProducts) April 22, 2022
At General Mills, G stands for Good. See the progress we've made against our environmental and social commitments in our 2022 Global Responsibility Report: https://t.co/czX2vmjCiv pic.twitter.com/Iy62QzsGc9

— General Mills (@GeneralMills) April 19, 2022
Published on April 29, 2022
Our Updates, Delivered to You
Receive the latest updates from the Consumer Brands Association.