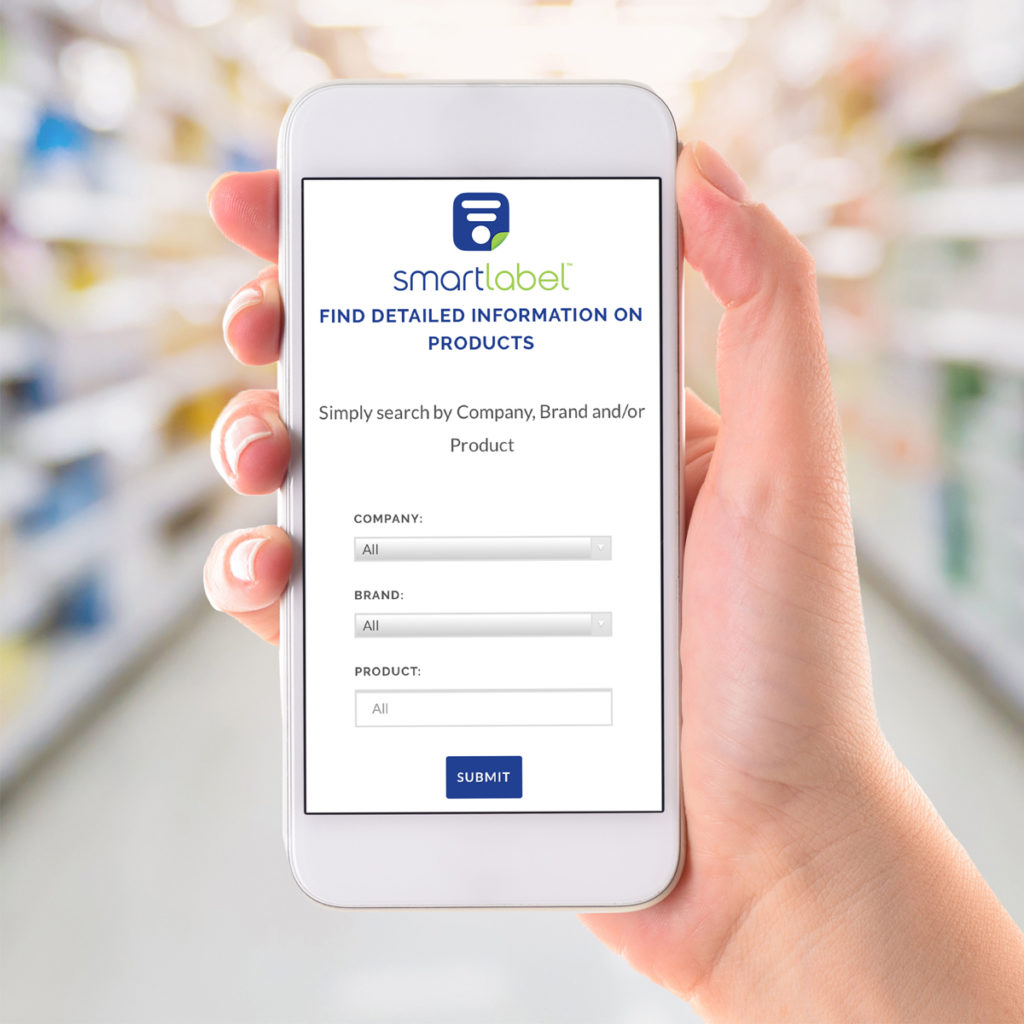 Blog
Navigating the Journey to Transparency with SmartLabel®
I recently returned from a trip down the Colorado River, and being at the bottom of the Grand Canyon without cell service or Netflix gave me an opportunity to reflect on the life of John Wesley Powell, the one-armed Civil War veteran who led the first federally-sponsored geographic study through the canyon. Powell's expedition was fraught with danger and hardships, but he came out of it with the conviction that to truly see the Grand Canyon, "you have to toil from month to month through its labyrinths." It would be hyperbolic to compare just about anything to an expedition into one of the last unmapped regions of the lower 48 states, but I'm more interested in the spirit that led Powell "down the Great Unknown," as he called it.
I began working on the SmartLabel® project a year ago, and that coincidence has been invaluable in allowing me to track just how far this initiative has come since last August. The SmartLabel® database has now crossed 30,000 products, with just about 20,000 products added over the past year. These SKUs have come in from intrepid food, beverage, personal care, and household product companies, retailers, and emerging brands, all willing to do things a little bit differently. This growth is a testament to the investment that participating brands and service providers have made in greater product transparency and their confidence that this transparency can build trust and develop enduring relationships with their consumers.
We've often employed the metaphor of a journey when we talk about the SmartLabel® adoption process, and I like that language because journeys won't always be simple. In this case, the monthly toil could be determining how to define "natural flavor" or "fragrance" in consumer-friendly language or providing new information on a brand's sustainability practices. The companies participating in the SmartLabel® initiative have taken on this work because they know that it is the right approach for their brands and the industry going forward.
The consumer awareness campaign that launched in June is one of the first opportunities we've had to share the SmartLabel® journey with consumers. We had consumers discover the initiative before, either through search or engagement with a brand. But with 30,000 products, SmartLabel® had a significant presence on the shelves and it was time to promote SmartLabel® to consumers at large.
The campaign featured digital media, earned media, advertising, and other content to show consumers how they could get more information than could ever fit on a package label.
While it's still relatively early in the scope of the entire campaign, there's a lot to be excited about:
We partnered with an online influencer, the Johnson Family. A Johnson Family video on how SmartLabel® works for them has been viewed more than 260,000 times since early June, more than three times our initial goal.
The series of television, radio, and internet interviews about SmartLabel® with Sally Greenberg of the National Consumers League reached an audience of 40 million people.
Our @SmartLabelInfo featured organic digital content promoting the campaign earning 17.2k impressions and a 0.9% engagement rate in the first month.
Through a sponsorship with Today's Dietitian, we reached registered dietitians with an e-blast to their contact list garnering a 76.7% open rate and 12.6% CTR.
SmartLabel® app downloads in June 2018 were higher than the combined download total for the two preceding months (April and May 2018). The app is available for iOS and Android
SmartLabel® and the #GoBeyondTheLabel hashtag even made their way to Times Square.
The early results are encouraging, but the effort to promote SmartLabel® to consumers is hardly done. Beginning in late July, metro riders here in the greater Washington, DC region will see a series of SmartLabel® advertisements designed to reach Millennial moms and Hill staffers alike. Participating brands have begun rolling out messaging targeted to their consumers.
If you're interested in hearing more about these ongoing efforts, I hope you'll join us at this year's SmartLabel® Summit. Our office manages a digital asset toolkit that can help jumpstart your brands' efforts to share the SmartLabel® journey with your consumers. Implementing SmartLabel® can feel like an expedition into the great unknown at times, and the Summit is a great opportunity to learn from others who have already navigated this journey.
Published on August 3, 2018
Our Updates, Delivered to You
Receive the latest updates from the Consumer Brands Association.