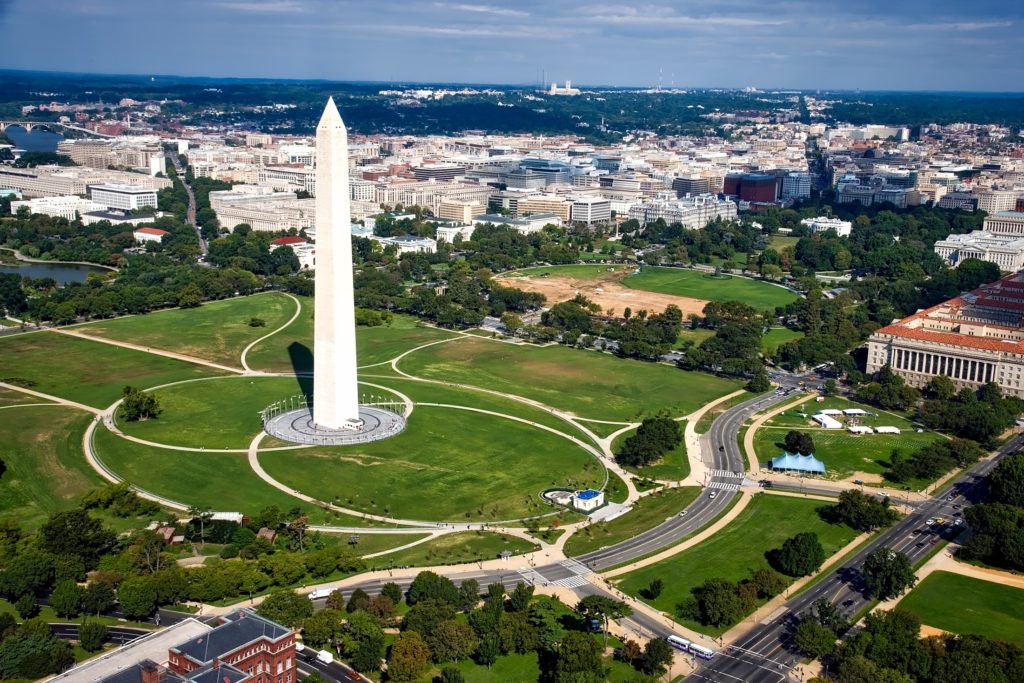 Blog
Our 7 Favorite Issues Watch Takeaways
Hundreds of CPG pros convened with top policy experts at last month's inaugural Issues Watch to unpack the 2020 elections. The two-day virtual event condensed the most impactful takes on what the new legislative, regulatory and reputational themes of Washington will spell for our industry — and how we may need to pivot.
We've curated a list of top takeaways you'll need for 2021.
1. What the election results do — and don't — mean.
With a new administration and tighter majorities in the House and Senate, a few things are clear. We should expect that Biden will use executive actions on regulatory issues, but also leave room for deals with Senate Majority Leader Mitch McConnell, explained Kevin McLaughlin, executive director, National Republican Senatorial Committee.
Room for deals is important, as the policy expectations of voters weren't made clear in the election. Kristen Soltis Anderson, partner and co-founder, Echelon Insights, also reminded us: The 2020 election was about one man — Donald Trump — and we shouldn't draw too many conclusions about policy from it alone.
Because the Biden administration may have to play ball with a Republican Senate, we should also expect state activism, something reinforced by Washington state Senator Reuven Carlyle, who made clear his intentions to drive change — both in his own state and beyond those borders. Much of Biden's climate plan came from Washington Governor Jay Inslee, Sen. Carlyle reminded attendees, and stressed that we should expect substantial attention to come.
2. More eyes are on our industry, for better and worse.
As an industry that has risen to meet incredible demand and, in turn, earned greater consumer trust, we'll have new eyes on us. The consumer goods industry has done well during the pandemic, and with that will come new scrutiny, said Kendall Bentz, partner, High Lantern Group.
Some companies risk falling behind without a compelling story worthy of this new magnifying glass. Lucky for us, behind every data point is a story waiting to be told, and our industry has several strong options. Consumer Brands VPs Katie Denis and Katie McBreen peeled back the curtain on the research and storytelling operation at the association, revealing that the data (credibility) and the narrative (color) are the two core elements of a message that resonates with reporters, opinion leaders and consumers.
And a strong story doesn't hurt on the Hill, either. Staffers will jump if you say you've got one to tell their member of Congress, said Mike Allen, Axios co-founder, stressing that since the new Congress has a much shorter runway for education during the pandemic, lawmakers' appetites for information will be strong.
3. The economy won't be in the clear for a long while.
The development and deployment of a vaccine is great news and critical for the future of the economy, but we are not out of the woods. The Federal Reserve has used the architecture that it established in the wake of the last global financial crisis to instill financial stability — which is why we're keeping our heads above water in the worst setback since the Great Depression, said Alexis Crow, lead of the Geopolitical Investing Practice at PwC U.S. The Fed is going to be essential to lessening a coming crisis, she added, and said we should expect low interest rates through 2023.
What else can we expect? Our road to recovery will take a "w" shape. This year's initial economic drop rebounded slightly in the summer, but we're in for another dip before we see any continual rising action — which Crow expects will coincide with an increasingly available vaccine.
4. The pandemic pushed digital behaviors decades ahead.
The pandemic has normalized new tech in the digital era — beyond just Zoom calls or takeout apps. During a session on SmartLabel, a digital disclosure tool that uses QR technology, we learned that the crisis inadvertently created an environment for the QR code to thrive. The contactless scanner was adopted everywhere from restaurants menus to storefronts, making consumers that much more familiar and comfortable with using them on their favorite branded products. An estimated 11 million households will scan a QR code in 2020 — an increase from 9.76 million in 2018. SmartLabel is also breaking new records for traffic, with no slowdown in sight.
Speaking of new tech: Even FDA is looking into new digital tools to interact with companies. FDA official Vinetta Howard-King shared that the agency will be accelerating a Consumer-Brands developed pilot program to conduct routine inspections remotely.
5. One bad apple ruins the e-commerce bunch.
While consumers become more digitally active and e-commerce grows, the online marketplace is as friendly to brands as it is fraught with opportunity for bad actors — and we need to take a stand. In March, Consumer Brands successfully drove public Department of Justice opposition to price gouging on products essential to killing the novel coronavirus. Sucharita Kodali, vice president and principal analyst at Forrester, urged listeners to keep stressing strict, pro-consumer regulations to ensure CPG product safety on internet marketplaces.
6. We shouldn't treat COVID-19 as a one-off shock to the supply chain.
This may be the first global event to lay bare the realities of the complex supply chain on a national scale — but it won't be the last. Geoffrey Gertz, global economy and development fellow at The Brookings Institution, said there's a tremendous amount to be learned from the crisis, especially on price gouging and siloed state actions. He also reminded us that Biden was the first presidential candidate in history to put out a supply chain policy.
7. The "new normal" may also look a bit like the old normal in Washington.
Axios Co-founder Mike Allen closed out Issues Watch with a simple prediction about the Biden administration: normalcy. According to members of Biden's inner circle, Allen said, the incoming president's number-one priority is to show Americans is that government works — especially the kind of government that we're used to. With a tighter House and Senate comes a new premium on bipartisanship, and it's an environment ripe with opportunity for consumer goods companies to get things done.
---
Want more insights? Members may contact [email protected] to sign up for the Issues Watch newsletter, a bimonthly digest of the policy updates most important to the consumer goods industry. 
Published on December 2, 2020
Our Updates, Delivered to You
Receive the latest updates from the Consumer Brands Association.