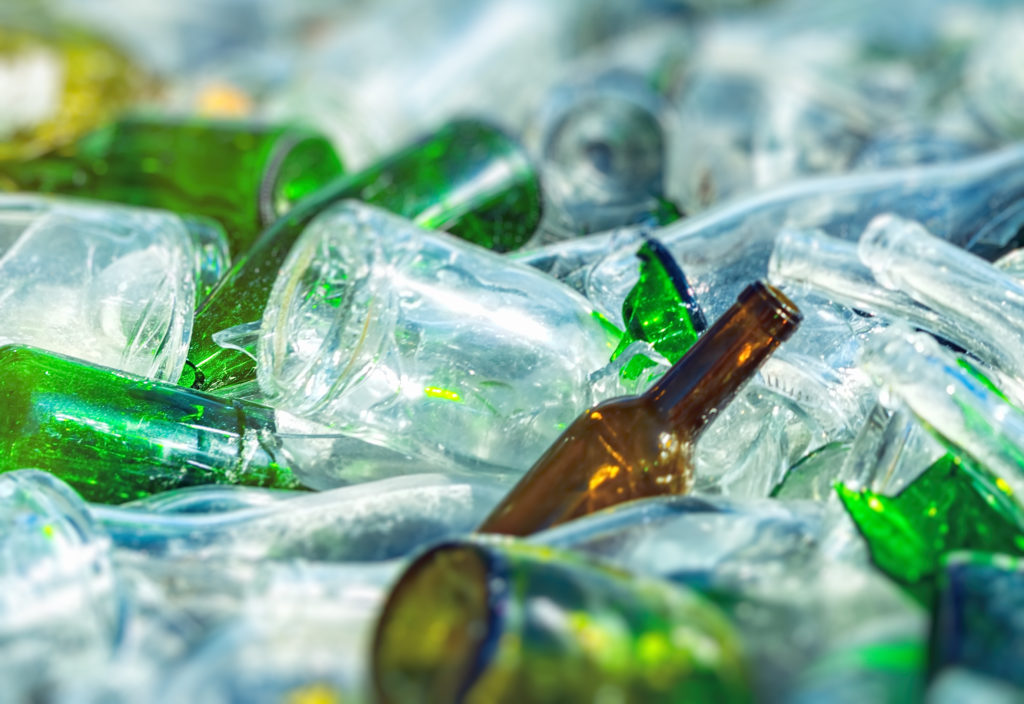 Blog
Retailers Weigh in on the Future of Recycling — and its Hurdles
Since the Recycling Leadership Council's (RLC) founding, our goal has always been to gather all stakeholders at the table for a robust discussion about how to reimagine recycling in America. And though the COVID-19 pandemic may have changed the setting, it hasn't stopped us from (digitally) gathering with our partners from varying industries and backgrounds, listening to and learning from other perspectives and thinking about how we can enact positive change in a year filled with so much turmoil.
Following June's virtual panel with government representatives on how to fix recycling in America, Consumer Brands invited retailers to provide their unique perspective on the issue. Ashley Hall, director of sustainable packaging for Walmart; John Kotlarczyk, senior director, CSR & waste reduction for Walgreens; and Darcie Renn, director of sustainability for Albertsons, joined the RLC for a deep dive into the steps retailers are taking to address packaging and recycling and improvements needed to keep the momentum moving forward.
"While technically a lot of things are recyclable, they're not easily recycled," Kotlarczyk said. "How do we make things as easy as we possibly can so people will not only understand what can be recycled or how it can be recycled, but how we can make it simple for them?"
Like traditional CPG brands, retailer-owned brands have also made robust commitments to improving the recyclability of their own packaging and decreasing single-use plastics. Both Walmart and Albertsons have made commitments to 100 percent recyclable, reusable or compostable packaging across their privately owned brands and pledged to use at least 20 percent post-consumer recycled content in new packaging. Walgreens rolled out a zero waste program in its distribution centers, with a 95 percent diversion rate from landfills and recently partnered with LOOP, a global reuse platform, for a circular economy in action.
In addition to recycling commitments from their own brands, retailers are working with their partners through various initiatives to increase recycling. In 2017, Walmart launched Project Gigaton, a six-pillar program that aims to eliminate one gigaton of emissions by 2030, in partnership with its suppliers around the globe. Following Red Nose Day — an initiative that raises money to eliminate child poverty — Walgreens implemented an in-store customer recycling program for the noses, which are then turned into benches and placed at schools across the United States, keeping to the program's children-first mission.
Unfortunately, despite these commitments, one of the biggest challenges for many retailers and CPG brands alike is access to post-consumer recycled content for future use. Consumer or even employee confusion around what can and can't be recycled, coupled with contamination, limit the amount of high quality available recycled material, especially plastics. This recycled material also tends to be significantly more expensive than new plastic material. Consistent rules around recycling are needed to help eliminate these major issues, educate consumers and improve the supply of clean, properly recycled goods for reuse.
"That contamination issue really is a challenge," said Hall. "We've done a number of campaigns to our customers to educate them, not only on the plastic shopping bags, but all the other plastic wraps that they can bring back to the store to recycle, but we haven't seen the uptick in customer adoption. How do we get more people to participate?"
"The price volatility of virgin versus recycled content is something that has the potential to make or break some of these programs," Renn added.
For retailers, a key piece of the recycling puzzle is working directly with — and listening to — their associates. Particularly when it comes to packaging design, associates are on-the-ground, dealing with recycling challenges and what actually works on a daily basis. In response to this unique expertise, Walmart launched its Walmart Sustainability Hub, a set of resources designed to educate employees and allow associates to identify their experiences and challenges around recycling and packaging. Albertsons has also taken steps to provide employees with simple signage that easily identifies recycling procedures.
"We have 275,000 employees and continue to educate them on how these processes work, and what works and what doesn't," Renn said. "Anything we can do on the backend to make that easier has been very helpful."
Like the CPG industry, packaging is top of mind for retailers, as they contend with localized plastic bag bans, take back programs or bottle bills. By working together with NGOs, governments and more, retailers and CPG are working together to find simple, sustainable packaging solutions for the benefit of consumers and the world we all share.
Published on July 15, 2020
Our Updates, Delivered to You
Receive the latest updates from the Consumer Brands Association.