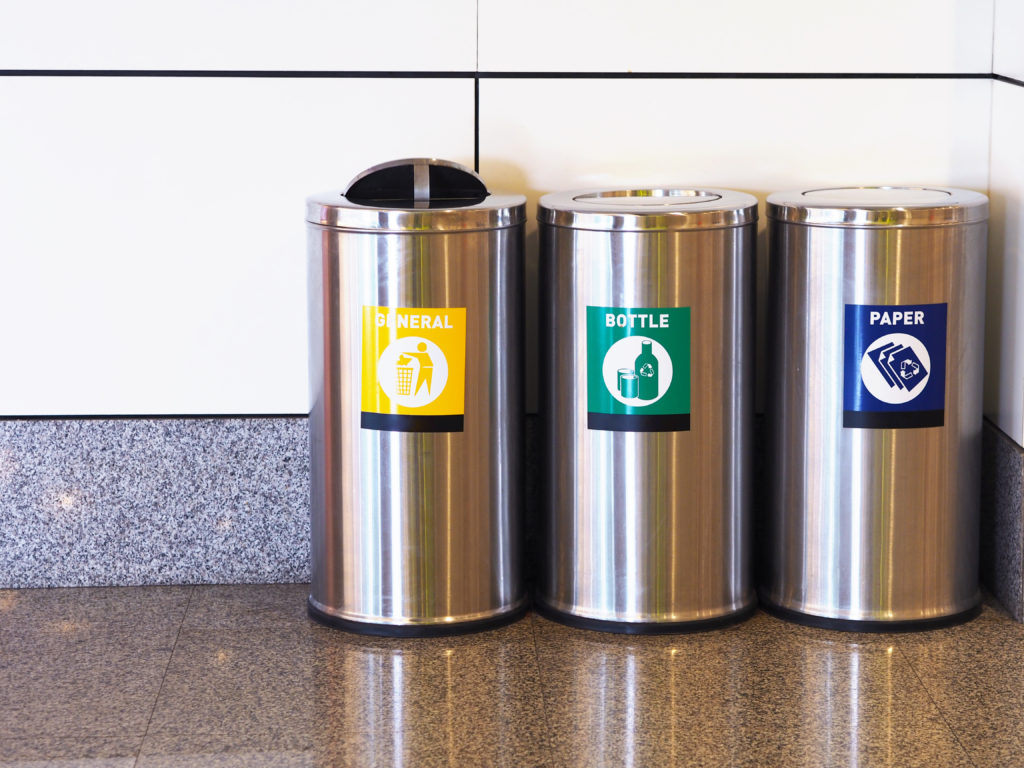 Blog
Can Government Prioritize Recycling in a Post-COVID World?
In just a few short months, COVID-19 has brought changes to nearly every aspect of our lives. A plummeting global economy, halts on travel and limits for social gatherings and celebrations are some of the most visible changes. An unseen impact, but one that can't be ignored, is the virus' impact on waste and recycling. Residential waste has increased by 25 percent, which makes sense as we think about how much more we're all cooking and staying home. And worker safety and budget restrictions means some recycling programs are being suspended. The pandemic has brought new stresses onto the system, to be sure, but it was a fractured system to begin with, and not working as it should. As experts focus on the fight against coronavirus, what can government officials do to also protect our environment and recycling, ensuring a healthy world for the future?
Following the discussion on May 12 with leading academics in the sustainability space, Consumer Brands hosted the third webinar in its Recycling Leadership Council (RLC) series, interacting virtually with government representatives and congressional staff-leads, who are engaged in recycling policy. The Consumer Brands Association led a robust Q&A session with Janine Bogar, environmental planner and policy specialist for the Solid Waste Management Program at the Washington State Department of Ecology; Avery Mulligan, legislative aide for the Senate Committee on Environment and Public Works, under Ranking Member Tom Carper; Sarah Peery, legislative assistant for Senator Rob Portman; and Jeremy Webb, environmental program manager at Seattle-Tacoma International Airport (SEA).
Even before the arrival of COVID-19, recycling in the United States was facing many challenges, namely the loss of China as a primary export market, which exposed a lack of recycling infrastructure and capacity in the U.S. Bogar noted that although it's too soon to know the virus' long-term impact on the recycling system, it certainly will not ease the hurdles that existed before the pandemic, as municipalities and states, like her home state of Washington, struggle with funding for recycling programs.
The increase in residential trash, including personal protective equipment (PPE), throughout the coronavirus outbreak has also posed a major problem, Peery explained. Many consumers are already uneducated on how to properly recycle, and now PPE is in the mix too, posing additional hazards. Residential recycling streams also tend to have higher levels of contamination (non-recyclable items mixed up with recyclable items) compared to commercial waste, further exacerbating the waste crisis during the COVID-19 pandemic.
Webb brought perspective from the intersection of government and business, noting that airlines and airports have been trying to return to safe operations during the pandemic, while adhering to public health agency guidance that opts toward disposable items for travelers.
"I think there's also an opportunity in this COVID-19 scenario to shift the fundamental groundwork of recycling," he said. "Additional recycling technologies are being considered as potential recycling alternatives."
Companies, non-profit organizations and government entities alike are continuing to innovate, with a common goal to find new opportunities for end markets and increase recycling rates in America. In Washington state, the newly created Recycling Development Center facilitates research and development, marketing and policy analysis to bolster recycling markets in the state. Senators Tom Carper and John Boozman are working together on a bill that would standardize data on recycling rates and analyze how much recycled material is actually reaching the end market. Brands have also made robust sustainability commitments, strengthening the demand for recycled content for use in products or packaging. However, the current lack of available recycled material makes it impossible to fulfill this demand.
"One of the things I quickly realized about this space is how many stakeholders there are," said Peery. "What we are trying to do is coordinate with all the stakeholders who are in the space to find common interests and appropriate ways for the federal government to play a role and be helpful."
It's clear there's a role for the federal government to play in fixing the recycling system. There are no standardized or harmonized recycling policies in the U.S. at the federal level, adding to consumer confusion stemming from the nearly 10,000 different systems, all with different rules, operating today in the United States. A reliable and consistent recycling system is something that Americans have clearly and strongly indicated they prefer, with 93 percent of consumers who say that uniform, national recycling standards will alleviate confusion.
"Recycling is a win-win-win solution," said Mulligan. "It creates jobs, it grows our economy and it saves our environment and its finite natural resources. We're excited to hear these proposals coming in from the federal level and figure out where we can really play a role here."
From providing original research, industry guidance and cutting-edge insights, to advocating on Capitol Hill and shaping policy that will have an impact for years to come, we are committed to delivering for our industry during this crisis. Stay informed.
Published on June 3, 2020
Our Updates, Delivered to You
Receive the latest updates from the Consumer Brands Association.