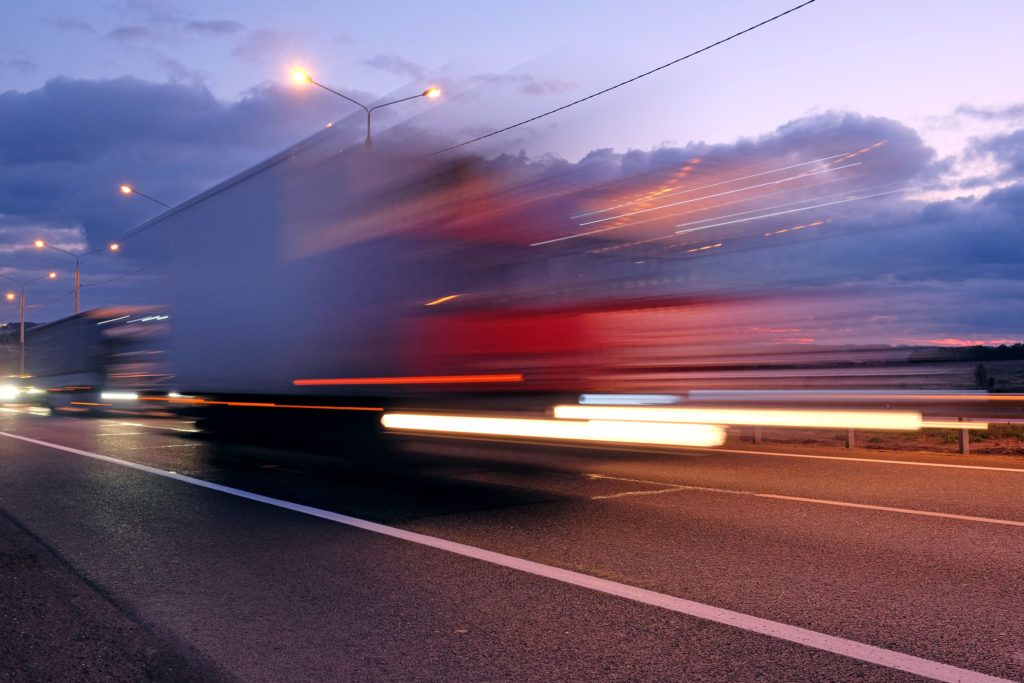 Blog
Supply Chain Policy Can't Be Built on Mythology
It's time to reject supply chain mythology and accept what's plainly in front of us.
Demand for CPG products is not slowing. Inflation is not transitory (Jerome Powell and Janet Yellen agree).  And the supply chain crisis is not only a holiday issue. Separating fact from myth is critical to shaping policy that can actually ease supply chain pressure.
Myth 1: Consumer Demand Is Slowing
 The most recent CPG sales numbers show a 10.9% increase from the same time last year and mark the fourth straight month where demand has risen above levels not seen since the panic-buying of March 2020.
The strain on the supply chain has been tremendous and has contributed to more Americans experiencing product shortages recently. A Consumer Brands/Ipsos poll fielded October 21-25 found that 50% of Americans had experienced recent shortages at the grocery store. A new Consumer Brands/Ipsos poll fielded December 10-12 saw that number jump up to 57% of Americans.
The pandemic and news coverage of holiday shortages have created new awareness of the supply chain. Before COVID-19, more than three-quarters of Americans thought less or not at all about the supply chain. Nearly half (46%) of Americans gave the supply chain no thought or didn't even know what it was and another 30% say they gave it less thought. Today, the once-invisible supply chain is kitchen table conversation.
Myth 2: Costs to Make Goods Are Going Down
This week's Producer Price Index release from the Bureau of Labor Statistics shows another record-breaking month of wholesale costs. Coming in above expectations, the 9.6% increase over last November and .8% gain from last month makes it the fastest increase since the index debuted.
For a long time, the assumption was that economic volatility would calm as COVID-19 faded. But supply chain bottlenecks and record-breaking demand now challenge that assumption. They also keep costs to make products exceptionally high, particularly for the CPG industry.
Overall PPI almost obscures how intense the cost environment is for the CPG industry, where wholesale prices are up far more than average. Food manufacturing PPI is up 11.7% year over year. Key inputs like ethyl alcohol, used in many cleaning products, are up 56% and aluminum, for cans and foil, is up 41% since last year. Even corn, which has come down substantially since its 150% increase in May, is still up a substantial 35%.
Despite massive increases in the cost to make products, CPG companies have gone to great lengths to minimize the impact on consumers. Consumer prices for CPG products have stayed well below overall inflation, most recently up 3.9% compared with the Consumer Price Index that posted a 6.2% increase during the same time period.
Myth 3: Supply Chain Problems Will Resolve After the Holidays
Consumers aren't fooled that the supply chain crisis will fade after the holidays. Only 6% of Americans think that is the case, according to the Consumer Brands/Ipsos poll. In fact, only two-in-ten think that supply chain challenges will ease before 2023. While many respondents (40%) say they aren't sure, 17% don't believe supply chain challenges will ease until 2023 or later and another 20% don't think they will until the pandemic is over and the supply chain has caught up.
| | |
| --- | --- |
| When Will Supply Chain Pressures Ease? | Total |
| After the holidays | 6% |
| Not until spring | 5% |
| Not until summer | 8% |
| Not until fall | 2% |
| Not until winter | 1% |
| Not until 2023 or after | 17% |
| Not until the pandemic is over | 20% |
| I'm not sure | 40% |
The myopic focus on relieving port congestion threatens only to move bottlenecks, not solve for them. If we want CPG goods moving, it will take trucks — and truck drivers — to make the difference.
Jan 21
Feb 21
Mar 21
Apr 21
May 21
Jun 21
Jul 21
Aug 21
Sep 21
Oct 21

CPI
1.4%
1.7%
2.6%
4.2%
5%
5.4%
5.4%
5.3%
5.4%
6.2%

PPI
3%
2.6%
2.3%
.9%
.6%
.7%
1.6%
1.9%
3.2%
3.9%
Just released this week, a Consumer Brands/Morning Consult poll in four key states (Arizona, Georgia, Nevada and New Hampshire) found that around nine-in-ten respondents feel it is important to expand trucking capacity next year to meet supply chain demands. In every state, another eight-in-ten said they wanted their elected officials to address trucking capacity specifically next year. Voters also said they were more likely to back candidates who support increasing trucking capacity.
Solving the supply chain crisis will require dedicated attention from the federal government. That attention that must be rooted in fact — not myth — and cannot wane after the holidays are over. Because if government leaders fail to act, the supply chain crisis will fail to end.
The Consumer Brands/Ipsos poll was conducted between December 10-12, 2021, with a sample of 1,016 American adults age 18+. The poll has a margin of error of plus or minus 3.3 percentage points for all respondents.
Published on December 15, 2021
Our Updates, Delivered to You
Receive the latest updates from the Consumer Brands Association.