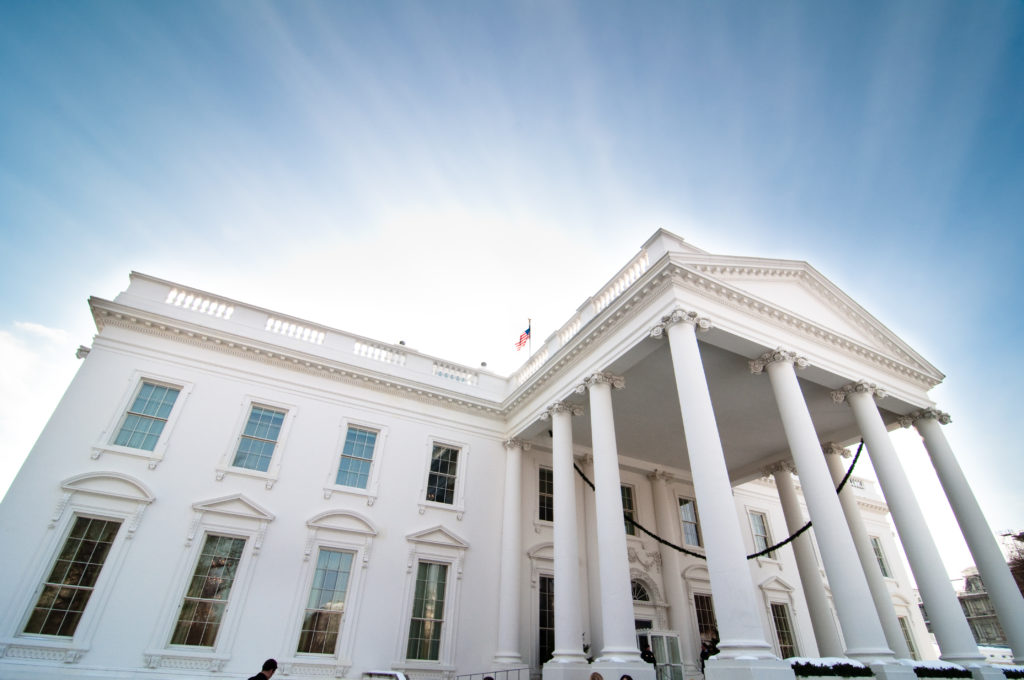 Blog
The Long-Term Coronavirus Impact: 2 Potential Scenarios
As the coronavirus roils global supply chains and threatens consumers' access to essential products, the Consumer Brands Association asked supply chain partner Coyote Logistics to dig into the impact of the disease over the next year. Coyote's Chief Strategy Officer Chris Pickett has decades of experience helping shippers navigate market volatility — in fact, his master's thesis at MIT covered supply chain resiliency in the face of disruption. Here he discusses two potential scenarios on how the outbreak could impact business and what policy measures might be taken to navigate the new normal.
Read Part One: How the Coronavirus Could Impact U.S. Supply Chains
As the spread of coronavirus continues worldwide, federal, state and local governments around the globe are taking unprecedented steps to contain the outbreak and mitigate its economic impact.
If the short-term impact of coronavirus is a spike in demand and costs, the long-term impact may be more severe on the global economy, with a chance of recession. It all depends on how U.S. consumers respond.
Scenario 1: Virus Containment, Economic Rebound
A broad quarantine effort in the U.S. is relatively short-lived
An effective fiscal stimulus package from the government boosts the economy
Employees maintain their jobs
The consumer rebounds
We avoid a recession
In this scenario, employees get back to work, producers get back to producing and consumers continue to consume.
While positive for the economy, the short-term challenges that transportation planners will face will likely become long-term challenges. 
Scenario 2: Extended Quarantine, Economic Recession
COVID-19-related containment efforts are extended
Employers slow down hiring reduce hours/payroll, ultimately laying off some of their workforce
Government policies designed to support those impacted prove ineffective
The consumer does not rebound
We tip into an economic recession
In this scenario, federal, state, and local governments, businesses and schools could shut down for several months to contain the spread. These more direct impacts could create a permanent dent to consumer demand, as opposed to simply deferring it a quarter.
Critical Response
With the threat of recession and an already predicted inflationary market for transportation in 2020, the public and private sector will need to work together to avoid the most damaging economic impacts of the coronavirus.
Just as there are short and long-term scenarios for the disease's progression, there are short and long-term solutions that government might consider. Our partners at the Consumer Brands Association listed some of those just as COVID-19 really started to spread in the U.S. Some of the suggested solutions have already been enacted, like suspending hours of service limits for truck drivers. Other resultant policy decisions, though, like closing truck rest stops will restrict transportation capacity and contribute to higher short-term costs.
Our prediction is an inflationary transportation market in 2020, with a real chance of recession as the economy starts to drag. That will pose real challenges to policymakers, and we encourage them to consider steps to boost supply chain resiliency going forward.
Today's supply chains are global, interconnected and increasingly complex. Our response needs to be equally comprehensive. Only time will tell if we get it right, but we stand a better chance when armed with the right predictive tools and information to make smart decisions.
For the most up-to-date information about COVID-19, as well as preparedness plans, consult the Center for Disease Control (CDC) and the World Health Organization (WHO). To help prepare for an inflationary truckload market, we created some resources that you may find helpful:
For Shippers:
Read 4 Things You Can Do to Prepare and make sure you're doing everything you can to out-ship your competition in 2020.
For Carriers:
Read How to Become a Carrier of Choice to get tips that will grow your business in any market.
For more information on coronavirus from Coyote Logistics, please visit their main page on the issue. This article was originally published on March 15 by Chris Pickett.
From providing original research, industry guidance and cutting-edge insights, to advocating on Capitol Hill and shaping policy that will have an impact for years to come, we are committed to delivering for our industry during this crisis. Stay informed.
Published on March 26, 2020
Our Updates, Delivered to You
Receive the latest updates from the Consumer Brands Association.