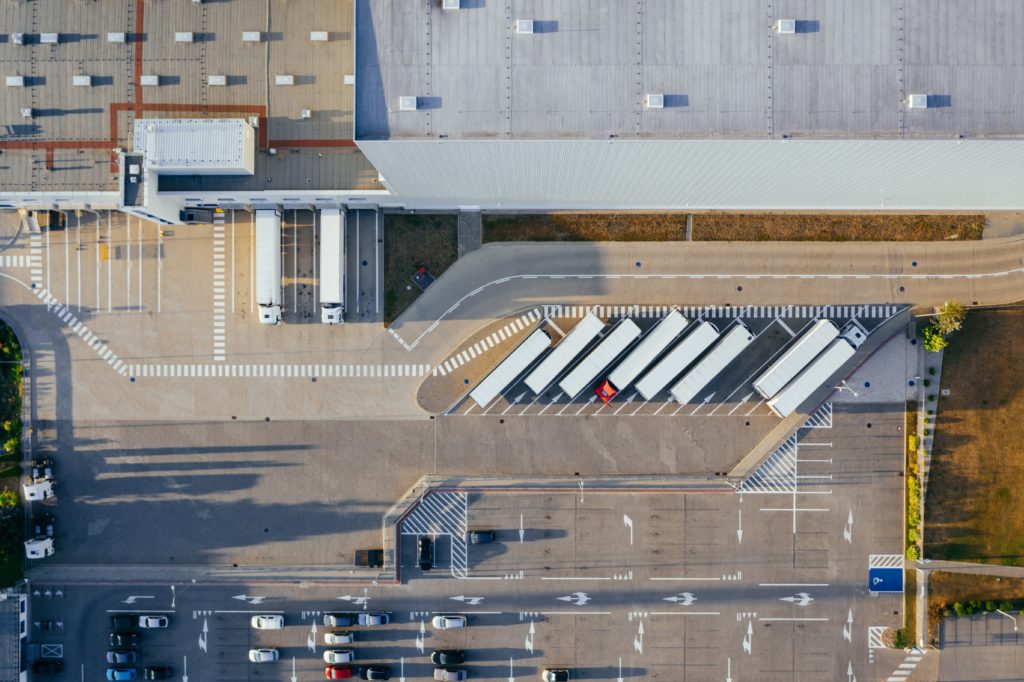 Blog
How the Coronavirus Could Impact U.S. Supply Chains
As the coronavirus roils global supply chains, the Consumer Brands Association asked supply chain partner Coyote Logistics to dig into the impact of the disease over the next year. Coyote's Chief Strategy Officer Chris Pickett has decades of experience helping shippers navigate market volatility — in fact, his master's thesis at MIT covered supply chain resiliency in the face of disruption. Here's his perspective on how the outbreak could impact business and what policy measures might be taken to navigate the new normal.
As the spread of the novel coronavirus continues worldwide, federal, state and local governments around the globe are taking unprecedented steps to contain the outbreak and mitigate its economic impact.
Modern supply chains are more global, more interconnected and more complex than ever before, making the potential for disruption enormous.
The Ripple Effect: From Quarantines in China to U.S. Truckload Market Disruption
The impact of coronavirus on U.S. transportation infrastructure has just started to reveal itself. Warehouses are still shipping, drivers are still hauling and the trains are still running, but as the disease spreads, we will see even further restrictions on transportation and the need for increased guidance at the federal level. Steps such as suspending hours of service rules for drivers have helped account for increased demand in the near term as manufacturers look to respond to consumers stocking up on essential products.
Macro forces will shape broader supply chain disruptions in the coming weeks and months. At a high level, here is the progression from Chinese travel restrictions to direct impact on the U.S. truckload market:
The Chinese economy slowed to a grinding halt as their government issued widespread travel restrictions and quarantines aimed at containing the spread of the virus. These began in January and ramped up through February.
Factories closed and transportation slowed. This halted production of new goods and kept exports from making it to seaports.
Even if product made it to a port, it was unlikely to be exported, as many sailings were cancelled as a result of the collapse in volume and disruption of port operations. The impact to air freight was similar. Long story short, not much was going into, or out of, China.
Meanwhile, in the U.S.:

Companies that import from China — whether finished goods ready for sale or components that go into other products — are beginning to find themselves short on inventory as safety stocks deplete.
Exporters that ship product to China are forced to stockpile inventory, or scramble to find new buyers.
China's prominent role in global trade is difficult to overstate. China accounts for approximately one-third of global trade, has 7 of the 10 busiest seaports in the world, is the largest exporter in the world and one of the U.S.'s largest trading partners.
Expect similar patterns to unfold as other countries, like Italy, experience widespread travel restrictions and quarantines.
A Slight U.S. Buffer…For Now
All that said, the U.S. does have a slight buffer between Chinese production and direct impact domestically. A vast majority of Chinese imports arrive via container ship, which generally takes about two weeks to complete the journey. Add in the transit time from inland China to a seaport, then the transit from a U.S. port to a warehouse, and the impact is not immediate for many supply chains.
Furthermore, many businesses stockpiled inventory in 2019, trying to get ahead of tariff deadlines stemming from the U.S./China trade war. As a result, many companies entered 2020 with elevated inventory levels, meaning that some shippers still have a little more inventory to burn off than usual, delaying the crunch.
Conversely, once Chinese production and trans-Pacific freight capacity come back online, the U.S. will still have extended transit times. That means that recovery could be quite disruptive as importers unleash pent-up demand in an attempt to catch up.
How the Coronavirus Could Disrupt the U.S. Truckload Market in the Short-Term
Just because global shipping has slowed doesn't necessarily mean there is less demand for truckload shipments in the U.S. Restricted travel in a growing number of areas — and the potential for outright quarantine — will shift consumption patterns, boosting the demand for cleaning, hygiene and medical supplies as well as perishable and non-perishable foodstuffs.
Simultaneously, exporters will be forced to quickly identify substitute markets for their goods, challenging them with unexpected transportation complexity. Whether China-dependent or not, shippers will be forced to find alternate sources to replenish stock. We may even experience a boost to domestic manufacturing activity, but that won't make it easier for transportation and procurement teams managing the surge of irregular and unplanned moves.
And just when the volatility seems to be under control, trans-Pacific trade will begin flowing again, triggering a wave of Chinese imports into the same U.S. ports currently struggling with dramatic reductions in volumes.
We see multiple challenges over the coming months:

Shipping surges for medical, hygiene and foodstuffs
New export markets
New vendors to replenish inventory
U.S. port congestion
As the situation continues to develop, the extent of its impact on businesses and economies around the world remains unknown and unprecedented. Read part two of this blog series to learn more about the virus' potential outcomes on our global economy.
For more information on the coronavirus from Coyote Logistics, please visit their main page on the issue. This article was originally published on March 15 by Chris Pickett.
From providing original research, industry guidance and cutting-edge insights, to advocating on Capitol Hill and shaping policy that will have an impact for years to come, we are committed to delivering for our industry during this crisis. Stay informed.
Published on March 26, 2020
Our Updates, Delivered to You
Receive the latest updates from the Consumer Brands Association.