Issues Watch
Issues Watch: Forecasting the Political Landscape for CPG
November 18-19, 2020
All Issues Watch programming will take place virtually.
Sessions are hosted in Eastern Standard Time (EST).
Events on November 18 and 19 are open to all registered participants. Meetings on November 17 and 20 are open only to members of Consumer Brands' councils and advisory groups — calendar invitations will be sent separately.
November 18

November 19

Invite Only
10:30 a.m.
Opening Remarks
Geoff Freeman, President and CEO, Consumer Brands Association
10:45 a.m.
Implications of the International Macroeconomic and Geopolitical Landscape for CPG
Alexis Crow, Lead, Geopolitical Investing Practice, PwC US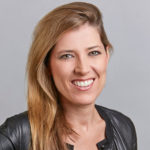 In a session designed for executives forced to make decisions in a complex environment, Dr. Crow will provide an outlook for the U.S. and global economy, including financial markets, activity, employment, consumer economics and the impact of monetary and fiscal policy. Dr. Crow will share insights on geopolitical issues that carry repercussions for CPG, including the U.S.-China trade tensions, claims of deglobalization and income inequality. Through a "walk around the world," this session will focus in on key geographies relevant to CPG and conclude with remarks on sector-specific dynamics including ESG, the future of work and automation.
11:20 a.m.
Thoughts from Both Sides of the Aisle: 2021 Political Perspectives
Steve Elmendorf, Partner & Co-founder, Subject Matter
Kevin McLaughlin, Executive Director, National Republican Senatorial Committee
The 2020 election has the potential to shift the power of the federal government on an executive and legislative level. Hear from Steve Elmendorf, partner & co-founder, Subject Matter, and Kevin McLaughlin, executive director, National Republican Senatorial Committee, as they share their thoughts from both sides of the aisle on the future political landscape resulting from the 2020 election.
Session sponsor:

11:55 a.m.
Playing the Odds: How CPG Should Interpret the Election Results
Kristen Soltis Anderson, Partner and Co-Founder, Echelon Insights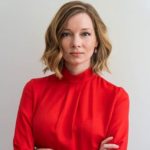 A pollster, speaker, Fox News commentator and author of The Selfie Vote: Where Millennials Are Leading America (And How Republicans Can Keep Up), Kristen Soltis Anderson will join Issues Watch to break down the election results and put them in context for the CPG industry. Anderson will bring a consumer perspective on the industry and offer a research-driven look at not only what the election will mean for CPG companies, but also how it will resonate in the court of public opinion.
Session Sponsor: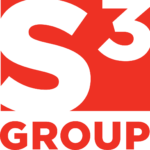 12:30 p.m.
Issues on the Horizon for CPG
Kendall Bentz, Partner, High Lantern Group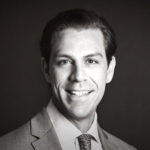 The issue landscape shifted dramatically for all industries in 2020, reshaped by the global pandemic and sustained focus on racial justice. Now, with an historic election behind us and the end of the year approaching, which key debates and reputational issues will shape the corporate environment in 2021? And how will they impact CPG? Join Kendall Bentz, partner with the High Lantern Group, as he shares insights derived from an analytical platform that helps companies sift through hundreds of major public debates to identify issues most likely to significantly impact their business.
Session Sponsor:

2:00 p.m.
Afternoon Remarks 
Bryan Zumwalt, Executive Vice President, Public Affairs, Consumer Brands Association
2:15 p.m.
The Politics of Recycling: State and Federal Perspectives
Jonathan Black, Senior Policy Advisor for Senator Tom Udall (D-NM)
Senator Reuven Carlyle (D-WA-36th), Chair Senate Environment, Energy and Technology Committee
As the election results and implications come into focus, sustainability, packaging and recycling issues will have clear focus in 2021. This year alone, Congress introduced five high-profile packaging and recycling bills and more are expected in the new session. Similarly, states are often the leading edge of sustainability legislation. The CPG industry and legislators must work to identify and align on shared goals. Jonathan Black, senior policy advisor for U.S. Senator Tom Udall (D-NM), and Senator Reuven Carlyle (D-WA-36th), chair of the Washington Senate Environment, Energy and Technology Committee, will share what they want to see in future environmental policies and what it will mean for CPG companies.
Session Sponsor: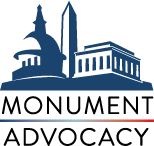 3:10 p.m.
What E-commerce Acceleration Means for CPG
Sucharita Kodali, Vice President and Principal Analyst, Forrester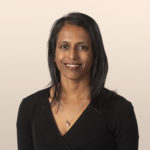 Between click and collect, delivery or direct to consumer, e-commerce has emerged as both an opportunity and challenge for CPG — with many companies' e-commerce efforts accelerating by years in just a few short months. Sucharita Kodali, vice president and analyst with Forrester, will share research and insights on how digital transformation and the plethora of online choices have shaped brands and grocery sales to date. These changes could shift the trajectory of online sales and disrupt stable brands. Learn where Kodali sees e-commerce and grocery going and what companies can do to prepare for continued disruption of the way consumers shop.
3:40 p.m.
Leveraging Policy to Improve Supply Chain Performance
Rick Blasgen, President and Chief Executive Officer of the Council of Supply Chain Management Professionals
Geoffrey Gertz, Global Economy and Development Fellow at The Brookings Institution
Jim Mullen, Outgoing Federal Motor Carrier Safety Administration Acting Administrator
Amid the COVID-19 crisis, the supply chain faced immense disruption as the availability of America's essentials and everyday products quickly became limited. However, with the anticipated rise of e-commerce, it's critical for the government to prioritize supply chain issues in 2021. This session will highlight new research from the Consumer Brands Association and the Council of Supply Chain Management Professionals, shared by Rick Blasgen, the council's president and CEO, detailing government actions that could drive improved supply chain performance, with additional insight from Jim Mullen, outgoing Federal Motor Carrier Safety Administration acting administrator, and Geoffrey Gertz, global economy and development fellow at The Brookings Institution.
4:10 p.m.
Litigation and Liability Landscape: 2021 and Beyond
Cort Lannin, Partner, Covington & Burling LLP
Ashley Simonsen, Partner, Covington & Burling LLP
2020 has seen one of the most active litigation dockets in recent years and was further exacerbated by the pandemic. Covington & Burling LLP will provide a holistic review of liability issues related to COVID-19, a CPG-focused exploration of the current and potential litigation landscape, an analysis of how the election may shift state and federal consumer protection enforcement and expertise on how to develop agile strategies for claims in 2021.
4:45 p.m.
Looking Ahead
Ellen Davis, Executive Vice President, Industry Engagement, Consumer Brands Association
10:30 a.m.
Opening Remarks
Stacy Papadopoulos, General Counsel and Senior Vice President, Operations and Initiatives, Consumer Brands Association
10:40 a.m.
The Data Science Behind a Successful E-commerce Experience
Joan Driggs, Vice President, Content and Thought Leadership, IRI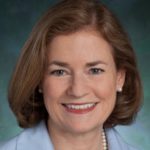 As the pandemic continues to influence shopping habits, the outlook for e-commerce remains positive. However, in order to create a successful e-commerce solution, brands and retailers must invest in consumer relationships. Join Joan Driggs, vice president of content and thought leadership, IRI, to learn how to adapt to the post-pandemic shift in shopping behavior. Driggs will also explore what's driving consumers' purchasing behavior now and how they are learning about products. 
11:10 a.m.
SmartLabel: Meeting Consumer Demand for Information
Jeffrey Cree, Senior Manager, Supply Chain Demand Planning, Retail Business Services, a company of Ahold Delhaize USA
Amy McCarthy, Manager Product Readiness Conagra Brands
Scott Mobley, Technical Director, Global Stewardship, The Clorox Company
Maryann Moschides, Chief Marketing Officer and General Manager, Scanbuy
John Phillips, Senior Vice President, Customer Supply Chain and Global Go-To-Market, PepsiCo
The key to maintaining consumer trust is ensuring access to product information. The acceleration of digital retail trends and data sharing has primed the way for advancements in digital disclosure. Join professionals from CPG manufacturers, retailers and digital engagement platforms to hear how brands are using SmartLabel to further consumer trust, approach digital information sharing and collect data. Through an examination of current use cases and best practices, we will explore the art of the possible.
12:10 p.m.
How to Approach the Traceability Ecosystem
Chris McDivitt, Managing Director, Supply Chain for Consumer Industries Accenture
Richard Meszaros, Managing Director, Technology Innovation, Blockchain & Multi-party Systems Accenture
Shifts in regulatory environments and changes in consumer expectations for transparency have accelerated the CPG industry's need to understand traceability — a complex issue with implications not just for the company and its products, but also the larger supply chain ecosystem. Join Accenture's Rich Meszaros, managing director, Technology Innovation, Blockchain and multi-party systems and Chris McDivitt, managing director, Supply Chain for Consumer Industries , as they discuss the business implications of traceability and how industry can begin to address it.
12:35 p.m.
Changing the Way Businesses Operate: Inspections and Third-Party Audits
Vinetta Howard-King, Human and Animal Food Program Director-East, Office of Regulatory Affairs, U. S. Food and Drug Administration

Explore the post-pandemic future of federal inspections and third-party audits with Vinetta Howard-King, FDA's human and animal food program director. The switch to a virtual inspection environment has allowed for greater efficiency and maintained critical safety measures, creating innovation opportunities beyond COVID-19. Will virtual inspections become the new standard? Learn how FDA's Office of Regulatory Affairs plans to approach Core Element 2, Smarter Tools and Approaches for Prevention and Outbreak Repose, of the New Era for Smarter Food Safety Blueprint and future collaborations with the Center for Food Safety and Nutrition in the wake of COVID-19.
2:00 p.m.
Afternoon Remarks 
Betsy Booren, Senior Vice President of Regulatory and Technical Affairs, Consumer Brands Association
2:15 p.m.
Management Strategies for Unintended Additives
Alex Domesle, Senior Advisor for Chemistry, Toxicology and Related Sciences, USDA Food Safety and Inspection Service
Lauren Robin, Chief, Plant Products Branch, DPPB/OFS/CFSAN, U.S. Food and Drug Administration
While unintended additives, like PFAS and metals, have been acknowledged by several federal agencies, no guidance has been issued. Alex Domesle, senior advisor for chemistry, toxicology and related sciences, USDA Food Safety and Inspection Service, and Lauren Robin, chief, plant products branch, FDA, are experienced in agency oversight for contaminants. Learn more about testing strategies and findings from previous studies that may shed some light on what a future framework for management and risk assessment could look like.
2:50 p.m.
Partner, Opposing Force or Both? Engaging with NGOs
Tom Neltner, Chemicals Policy Director, Health, Environmental Defense Fund
Sarah Sorscher, Deputy Director of Regulatory Affairs, Center for Science in the Public Interest
NGOs approach the industry one of two ways: seeking partnership or challenging the industry on tough topics. Join us for a compelling dialogue with Tom Neltner, chemical policy director of health for the Environmental Defense Fund, and Sarah Sorscher, deputy director of regulatory affairs, Center for Science in the Public Interest. You'll learn about their 2021 agenda and approach to working with the CPG industry in the year ahead.
3:25 p.m.
Building a Storytelling Foundation on Research
Katie Denis, Vice President, Research and Industry Narrative, Consumer Brands Association
Katie McBreen, Vice President, Communications and Strategy, Consumer Brands Association
Every number tells a story. Whether a percentage of consumers who say their trust in brands is growing or the number of workers CPG employs in Iowa, a data point is the beginning of a story about the industry. The thread of that story can help advocate for a policy proposal or articulate the impact of a regulation in a way that is memorable and meaningful. Join Katie Denis, vice president of research and narrative, and moderator Katie McBreen, vice president of communications and strategy, for a session offering the tools and resources to help you make an effective case to stakeholders leveraging data and storytelling principles.
4:00 p.m.
Hear it First: Political Issues of the Day & the 2020 Election
Mike Allen, Co-Founder and Executive Director, Axios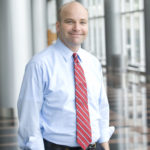 With an eye on the latest breaking news, Mike Allen will share fascinating, non-partisan, behind-the-scenes analysis of what's going on in Washington. What impact have Trump's first years in office had on the business community, and how will his administration continue to influence markets and organizations? How well does President Trump navigate the daily changing landscape — around the world and at home? With high-energy, candor and humorous anecdotes, Allen will evaluate the current political landscape with his signature style for those who need to be "in the know" about politics.
4:30 p.m.
Adjusting Advocacy Efforts for the 2021 Environment
Bryan Zumwalt, Executive Vice President, Public Affairs, Consumer Brands Association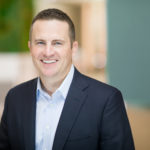 2021 will be a pivotal year for policymaking, regardless of who is in the White House. Learn about the issues that will drive the Consumer Brands Association's 2021 agenda. Join Consumer Brands' Bryan Zumwalt, executive vice president, public affairs, to get an inside look at Consumer Brands' goals in the new year.
November 17 | 11:00 a.m.
Packaging Sustainability Advisory Group Meeting
November 17 | 1:00 p.m.
Supply Chain Advisory Group Meeting
November 20 | 11:00 a.m.
Regulatory Affairs Advisory Group Meeting
November 20 | 1:00 p.m.
Government Affairs Advisory Council Meeting
November 20 | 3:00 p.m.
Legal Affairs Council Meeting
Our Updates, Delivered to You
Receive the latest updates from the Consumer Brands Association.