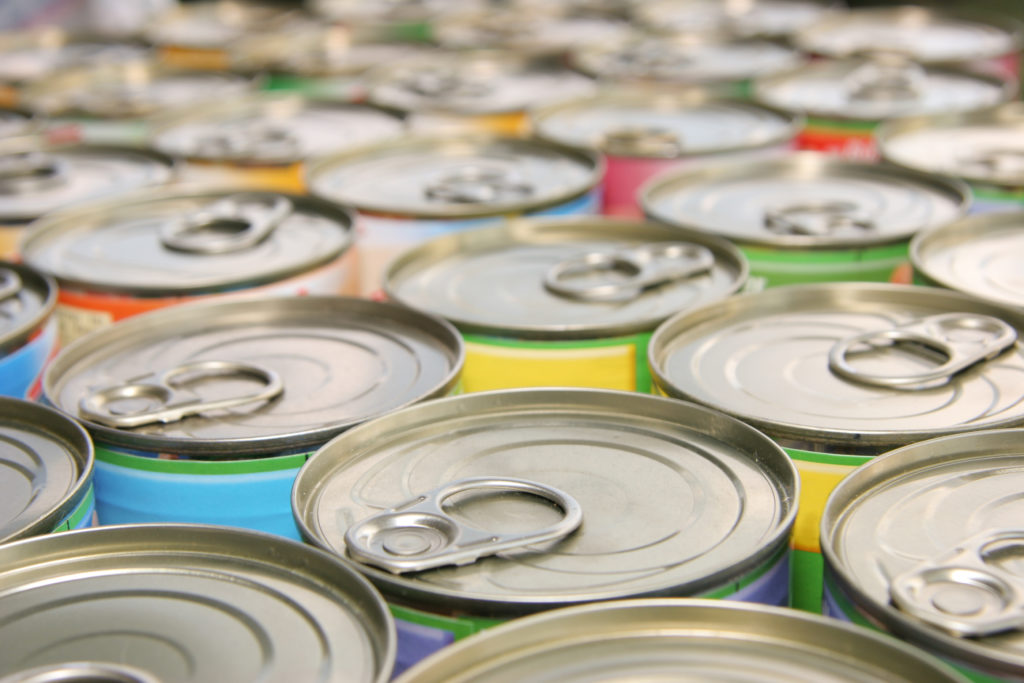 Press Release
Administration Considers New Consumer Price Hikes Despite Existing Cost Pressures
ARLINGTON, Va. — The Consumer Brands Association warned that proposed tax increases on tin mill products being considered by the International Trade Commission (ITC) will spur price hikes for consumers and product manufacturers, while deterring domestic production of essential goods.  
A new tax on tin mill products would compound existing price pressures for the consumer products industry demonstrated in today's Bureau of Labor Statistics readout. The January Producer Price Index for food manufacturing is up 9.9 % over last year on the heels of a 10.8% year over year increase reported last month. 
Consumer Brands' vice president of supply chain, Tom Madrecki, testified at last week's ITC meeting to raise concerns about the negative impact that raising taxes on tin mill products would impose on consumers and manufacturers. 
"This proposed tariff increase would diminish the affordability of domestic manufacturing, unnecessarily raise consumer costs – especially for families who rely on food banks – threaten the industry's ability to provide 20 million jobs here at home and even spur more reliance on imported commodities and products," Madrecki said.  
"If lawmakers truly want to foster a 'Made in America' trade environment, they shouldn't enact policies that will harm our consumers and job creators."  
Despite slight easing in some categories, input prices for an array of base materials critical to consumer products manufacturing are still up year over year, and well above pre-pandemic levels. For example, eggs are up 209% and processed turkeys are up 30.6%, and diesel fuel is up 22%.   
"American families aren't in a position to absorb a new grocery tax, as we're finally making some headway on new federal policies to bolster our supply chains that are still weathering the residual effects of massive pandemic-induced disruptions that were followed by a deluge of unprecedented challenges," Madrecki said.  
"Instead of making an already tough situation worse through policies that will threaten the affordability and accessibility of the essential products we all use in our daily routines without even thinking about it – like toilet paper, deodorant or toothpaste – Consumer Brands urges our government leaders to harness renewed momentum to advance the additional supply chain solutions we need to keep products on store shelves when people need them." 
Click here for Consumer Brands' full written ITC testimony. Click here for a recap of Consumer Brands' recent congressional supply chain roundtables where U.S. Reps. Dusty Johnson (R-S.D.) and Lisa Blunt Rochester (D-Del.) discussed supply chain policy priorities in the new session Congress. 
### 
The Consumer Brands Association champions the industry whose products Americans depend on every day, representing nearly 2,000 iconic brands. From household and personal care to food and beverage products, the consumer packaged goods industry plays a vital role in powering the U.S. economy, contributing $2 trillion to U.S. GDP and supporting more than 20 million American jobs. 
Published on February 16, 2023
Our Updates, Delivered to You
Receive the latest updates from the Consumer Brands Association.