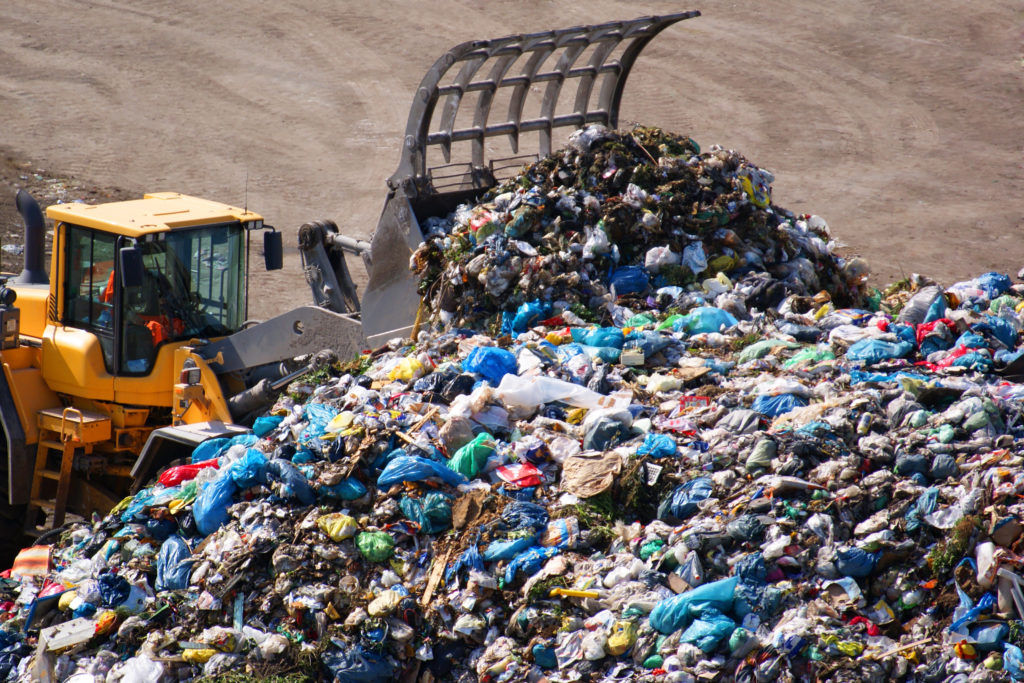 Press Release
Californians Concede Limitations of Proposed Recycling Legislation, Agree System is Broken
FOR IMMEDIATE RELEASE
Leslie Lake, 571-378-6757 [email protected]
ARLINGTON, Va. — A new survey from the Grocery Manufacturers Association (GMA) shows that while most Californians join with industry in supporting the intent of proposed state legislation to reduce waste and increase recycling, more than 75% believe there are significant challenges in the legislation that could lead to its failure.
The California legislature has proposed two bills, AB 1080 and SB 54, which call for fully recyclable single-use plastics and plastic packaging by 2030 – a goal that 80% of the largest consumer packaged goods (CPG) companies have already set for themselves. However, 80% of Californians believe that further provisions outlined in the legislation would fail upon implementation unless the state's broken recycling system is addressed.
"While a national, uniform recycling standard would be best for the country, what California does now could have national implications. California is trying to lead on packaging sustainability with AB 1080 and SB 54but right now it's missing the mark," said GMA President and CEO Geoff Freeman. "Our industry is committed to reducing waste and creating smarter packaging, but recyclable packaging only works if the recycling system does – and today, it doesn't. Not acknowledging the broken recycling system will lead to this legislation's failure – and that doesn't benefit anyone."
The bills call for a 75% recycling rate, far above the current national recycling rate of 34%. For plastics, the primary target of this bill, the current national rate is just 9%. The GMA survey found that 83% of Californians feel the mandate cannot be met without a functioning recycling system.
Among other significant challenges that could undermine the success of this bill is the increasing closures of the state's recycling centers. Forty percent of the beverage container recycling centers in California have closed in the past five years and many communities are reducing or changing what can be recycled in their cities and towns – 34% of Californians surveyed have noticed recent changes in their local curbside recycling rules. Seventy-five percent of California residents say the increased cost of recycling on towns and counties will be problematic for the bills' success, and 74% say a barrier to meeting the proposed recycling rate is that it is dependent on people changing their behavior.
"We support the intent of these bills. We unfortunately don't believe it solves – or event attempts to acknowledge – the underlying problem of a broken system," said Meghan Stasz, GMA's vice president, sustainability and packaging. "With these bills, the legislature is ignoring the realities that the people of California must face every day, from reduced curbside recycling programs to confusing rules around what can and cannot be recycled. The people of California are acknowledging the underlying faults in California's recycling system and the likelihood of this legislation to fail – it's time for California's elected leaders to do the same. Let's work together to find real and sustainable solutions."
###
Methodology
The data above is from a survey of 500 adults (18+) living in California, fielded June 26 — June 28, 2019, powered by Toluna Analytics.
Note: GMA will become the Consumer Brands Association, effective January 2020.
The Grocery Manufacturers Association represents the world's leading consumer packaged goods companies. The CPG industry plays a unique role as the single largest U.S. manufacturing employment sector, delivering products vital to the wellbeing of people's lives every day. GMA's mission is to empower the industry to grow and thrive.
Published on July 8, 2019
Our Updates, Delivered to You
Receive the latest updates from the Consumer Brands Association.