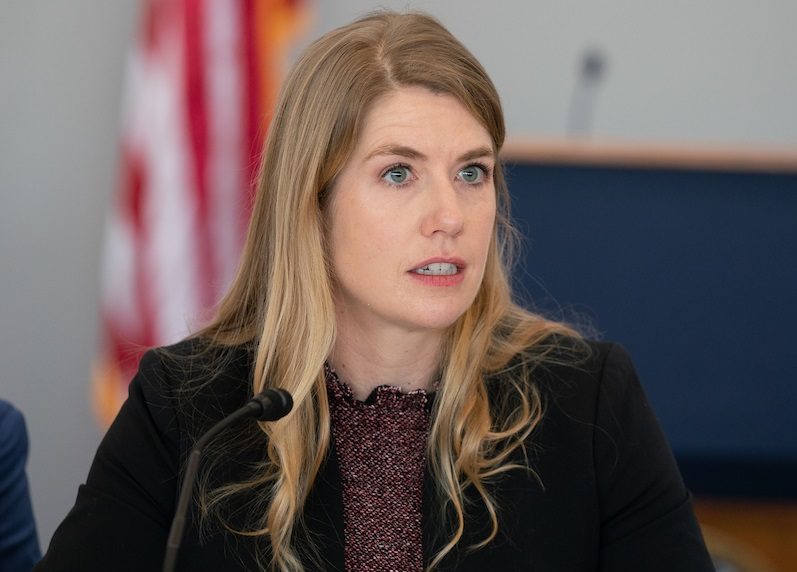 Press Release
Consumer Brands Association Urges Congress to Fix America's Broken Recycling System in Senate EPW Hearing
Calls for standardized, federal data and reporting
FOR IMMEDIATE RELEASE
June 17, 2020
Contact: Leslie Lake, 571-378-6757, [email protected]
ARLINGTON, Va. — The Consumer Brands Association today urged Congress to join its efforts in fixing America's broken recycling system by incenting recycling infrastructure improvements and end-market development, as well as standardizing recycling reporting to create reliable data.
Meghan Stasz, Consumer Brands vice president, packaging and sustainability, represented the industry at a hearing hosted by the U.S. Senate Committee on Environment and Public Works (EPW) focused on the challenges facing the U.S. recycling system.
"We cannot be daunted by the challenge of fixing our broken recycling system," said Stasz in her written testimony. "Rather, this breakdown needs to be recast as a tremendous opportunity to overhaul the U.S. recycling and recovery system and create something lasting."
Stasz outlined the five biggest challenges currently facing the recycling system:
An unmet market opportunity for recycled content
An existing system that is fragmented, confusing and outdated
Funding mechanisms that don't fix the underlying system
The need for participation from the entire packaging ecosystem to find solutions
The need for consistent, reliable recycling data to make informed decisions
To address these challenges, Stasz asked the committee to further efforts to gain access to more recycling and waste data, and to create and incent recycling infrastructure and end-market development.
In her testimony, Stasz reinforced that there is rampant confusion among consumers when it comes to recycling, with nearly 10,000 individual systems nationwide — each with its own myriad rules and policies.
"Achieving solutions will require a broad, bipartisan coalition of stakeholders willing to make tough decisions," said Stasz. "Realizing the circular economy means everyone has a role to play. The Consumer Brands Association and its members have made clear the CPG industry stands ready to be a part of the solution."
Consumer Brands is leading the charge to reform America's broken recycling system, recently publishing its own recycling policy platform, a first-of-its-kind set of recommendations from the CPG industry.
Additionally, as the founder of the Recycling Leadership Council, Consumer Brands is uniting NGOs, academia and industry groups to develop a public policy roadmap for the future of recycling in the United States. The inaugural meeting of the Recycling Leadership Council took place in January and was attended by Senate Recycling Caucus leaders Tom Carper (D-DE) and John Boozman (R-AR); Save Our Seas legislation sponsors Senators Sheldon Whitehouse (D-RI), Dan Sullivan (R-AK) and Tom Udall (D-NM) and Congresswoman Haley Stevens (D-MI-11). Over the last several months the Recycling Leadership Council has hosted a series of roundtables on recycling policy, the latest in research and innovation and stakeholder engagement, which will inform recommendations set to be released at the end of the year.
###
The Consumer Brands Association champions the industry whose products Americans depend on every day, representing more than 1,700 iconic brands. From household and personal care to food and beverage products, the consumer packaged goods industry plays a vital role in powering the U.S. economy, contributing $2 trillion to U.S. GDP and supporting more than 20 million American jobs.
Published on June 17, 2020
Our Updates, Delivered to You
Receive the latest updates from the Consumer Brands Association.