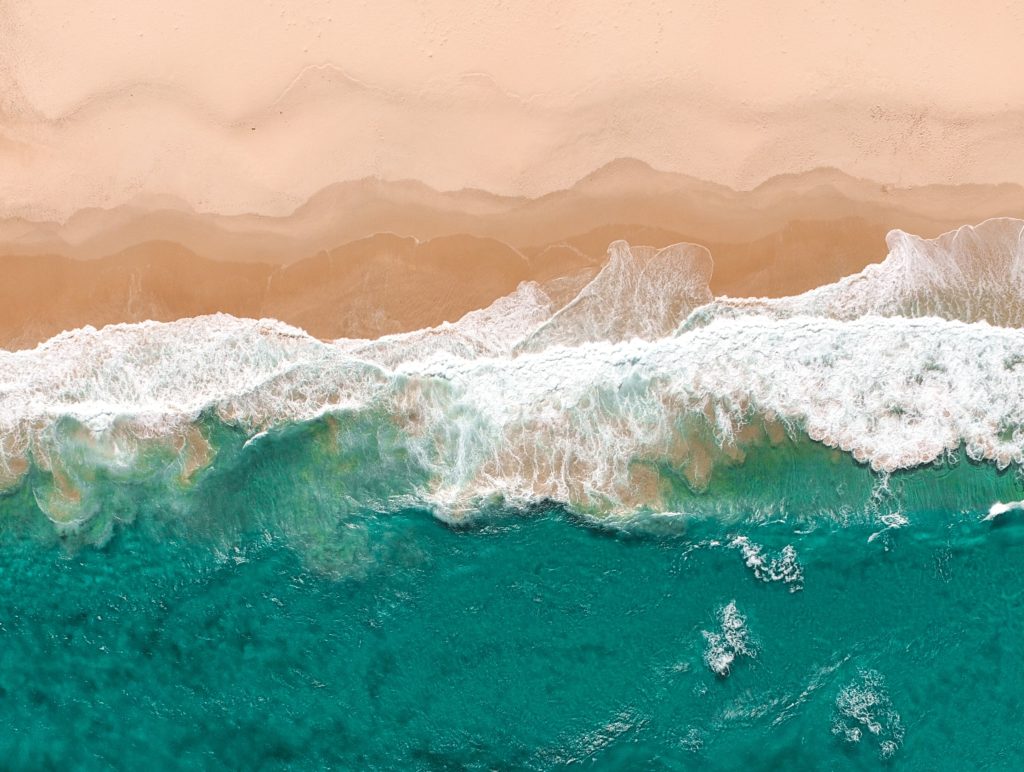 Blog
RLC Welcomes New Members, New Ideas to the Sustainability Discussion
Today, people around the world commemorate the 50th anniversary of Earth Day, founded by Senator Gaylord Nelson to increase ecological awareness and concern for the environment. But as COVID-19 wreaks havoc around the globe, concern is sharply focused on the virus and plans to defeat it.
This year's Earth Day is less of a celebration and more of a reminder of the importance and beauty of our planet, something we all seem to appreciate more now that we're staying at home and spending more time exploring our own backyards and neighborhoods or "armchair" traveling the world.
The world's priorities have shifted during this tumultuous time — and rightly so. But amid this disaster, stakeholders from varying industries are still focused on solving the issues that led to the creation of Earth Day 50 years ago.
The Recycling Leadership Council (RLC) — a diverse group made up of leaders from consumer-facing industries, the packaging supply chain, NGOs and more — held its second meeting to discuss how America can fix its recycling system, bolster sustainability efforts and improve the long-term health of our planet. The dialogue featured perspectives from the RLC's newest member, Ocean Conservancy, as well as insights from The Recycling Partnership, also an RLC member, and World Wildlife Fund.
While the intended in-person roundtable couldn't happen, the RLC was fortunate to be joined virtually by these three NGOs leading the fight against packaging waste and marine debris. Their presentations gave an in-depth look at the issues from the NGO perspective, which will help inform the RLC's recycling roadmap moving forward, representative of all stakeholders from a variety of industries and perspectives.
To begin the conversation, Chever Voltmer, director for plastics initiatives with Ocean Conservancy, led a conversation on marine debris, especially plastics, and why data collection is so critical, helping us understand not only what, but why and how trash ends up in our oceans.
Voltmer reported that Ocean Conservancy, in a seminal paper published in 2010 by a group of scientists in partnership with their organization, found that approximately 8 million metric tons of plastic was entering the ocean every year, due to mismanaged waste. Voltmer estimated that after 10 years, that number is probably much higher.
In response, Ocean Conservancy founded the Trash Free Seas Alliance in 2011 to look at pragmatic solutions to solving this waste problem. The group's signature initiative was the Stemming the Tide report, which found that 75 percent of plastic waste entering the ocean worldwide was never collected to begin with and the remaining 25 percent came from leaks in waste management systems. It also found that investments in five target countries — China, Indonesia, the Philippines, Thailand and Vietnam — could dramatically reduce the amount of plastic entering the ocean, by as much as 45 percent.
Ocean Conservancy turned its attention toward changing the economics of waste management systems in these target countries, co-founding Circulate Capital, a first-of-its-kind investment management entity dedicated to financing waste management and recycling companies in South and Southeast Asia, to incentivize waste collection and recycling. Today, Ocean Conservancy has raised over $100 million for investments in Asia.
Voltmer emphasized the need to connect cities with national level governments and bring them into the international conversation, since cities are primarily responsible for waste management. Their unique challenges and perspectives from the local level are vital to shaping successful recycling systems.
The amount of marine debris that comes from a small number of countries is astounding. But even here at home, the United States has substantial waste issues and a fragmented recycling system that's fraught with challenges.
Following Ocean Conservancy's presentation, Erin Simon, the head of plastic and business at World Wildlife Fund, and Sarah Dearman, vice president of circular ventures with the Recycling Partnership, spoke about their work and the recently launched U.S. Plastics Pact.
Through the Ellen MacArthur Foundation, World Wildlife Fund and The Recycling Partnership are helping deliver a U.S. Plastics Pact, as an extension of the work that's been happening globally. Simon noted the importance of taking a very large global issue and addressing much-needed local solutions, which the U.S. Pact aims to accomplish.
The Plastics Pact is a global commitment, applied locally. Currently, Chile, France, the Netherlands, Portugal, South Africa and the UK also have national plastic pacts, finding solutions to reduce and manage waste in a way that makes sense for individual countries.
The U.S. Plastics Pact is focused on creating one national strategy and setting national targets that can be tailored to communities across the United States. Goals include identifying and eliminating unnecessary plastic, reducing the amount of virgin plastic and ultimately reducing the impact on the environment.
We know this challenge is too big for any one industry to address alone. In order to make a difference, all organizations, governments and businesses have to work together to address the challenges ahead, Dearman said.
Consumer Brands' recently launched policy platform, Achieving America's Recycling Future, echoes the need for bringing stakeholders together for holistic and lasting solutions.
As the coronavirus pandemic unfolds around the world, the RLC continues to collaborate and work on solutions and policies that will address the recycling and waste crisis in the United States. With recent members like Ocean Conservancy joining the 17 other organizations of the RLC, we are actively bringing all voices to the table to develop solutions together.
Together, 2020 may not only mark the year we stayed inside to flatten the curve, it can also be the year we took action to save our planet — the best and most lasting commemoration of Earth Day's 50th anniversary.
Published on April 22, 2020
Our Updates, Delivered to You
Receive the latest updates from the Consumer Brands Association.