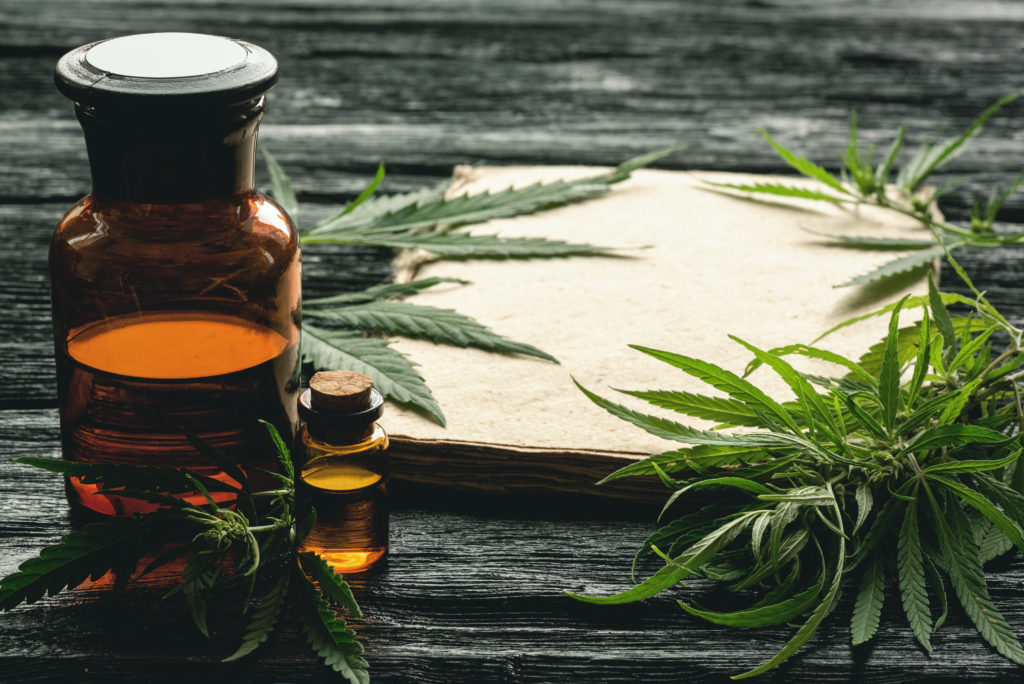 Press Release
New Research on CBD Highlights Immense Consumer Confusion and Erroneous Assumptions
FOR IMMEDIATE RELEASE
Leslie Lake, 571-378-6757 [email protected]
GMA Announces Campaign Demanding Federal Regulation and Oversight
ARLINGTON, Va. — The market for cannabidiol (CBD) products is booming but new research released today by the Grocery Manufacturers Association (GMA) shows that consumers are confused about what CBD is, what it does and whether CBD products are safe. More concerning, with one-in-three Americans using CBD, the overwhelming majority (76%) assumes CBD products are subject to federal regulations and safety oversight when, in fact, no such regulations exist.
Instead, today's multi-billion-dollar CBD industry operates within a disjointed, patchwork system of state regulations. Upon learning no federal agency oversees CBD products, 82% percent of Americans expressed alarm, 67% of whom say they are "extremely" or "very" concerned. Another 84% are worried about the varying regulations that could result from the current state-by-state patchwork system.
"It is the role of federal agencies to ensure a safe and transparent consumer marketplace – but the CBD market is currently the Wild West," says GMA President and CEO Geoff Freeman. "Without a uniform federal regulatory framework in place, consumers lack the basic information they need to make informed decisions about CBD. GMA will build a broad-based coalition and lead an aggressive campaign to protect consumers by advancing regulatory clarity."
GMA's survey reveals that six-in-ten Americans are familiar with CBD, but confusion is rampant. Four-in-ten Americans (39%) incorrectly believe CBD is just another name for marijuana and more than half mistakenly think it can get you "high." Despite clear confusion, two-thirds (66%) of Americans say they believe it is safe.
Survey respondents use CBD for a variety of different reasons — most commonly for pain management (52%), stress or anxiety reduction (50%) and sleep issues (43%). And, despite the lack of reliable research, testing or uniform regulatory oversight, 21% report using CBD to alleviate cancer symptoms or treat the effects of a neurological disorder. To date, CBD has only been approved by the FDA for use in the treatment of epilepsy.
"CBD is a case study in the federal government's struggle to keep pace with consumer demand," said Dr. Betsy Booren, GMA's senior vice president, regulatory and technical affairs. "Industry and consumers alike need government to determine safety and provide regulatory clarity. Until this occurs, the most trusted, experienced and highly regulated brands cannot enter the market."
Consumers want federal oversight of the rapidly expanding CBD market. Eight-in-ten survey respondents (79%) believe CBD products should be regulated at the federal level, or federally in concert with the states. Over the coming months, GMA's advocacy campaign will urge the FDA to move quickly to establish uniform federal regulations overseeing CBD products.
Seventy percent of respondents also indicated that they would be more confident in the safety of CBD products if they were manufactured by large, well-known brands. Those consumers believe well-known brands have more safety controls in place (55%), employ higher manufacturing standards (54%), would be more cautious to avoid brand damage (53%) and have more experience in making high-quality, consistent products (53%).
###
Methodology
The Urgent Need for CBD Clarity includes data from a survey of 2,056 U.S. adults (18+), fielded October 1 – 15, 2019, powered by Toluna Analytics.
Note: GMA will become the Consumer Brands Association, effective January 2020.
The Grocery Manufacturers Association represents the world's leading consumer packaged goods companies. The CPG industry plays a unique role as the single largest U.S. manufacturing employment sector, delivering products vital to the wellbeing of people's lives every day. GMA's mission is to empower the industry to grow and thrive.
Published on October 28, 2019
Our Updates, Delivered to You
Receive the latest updates from the Consumer Brands Association.