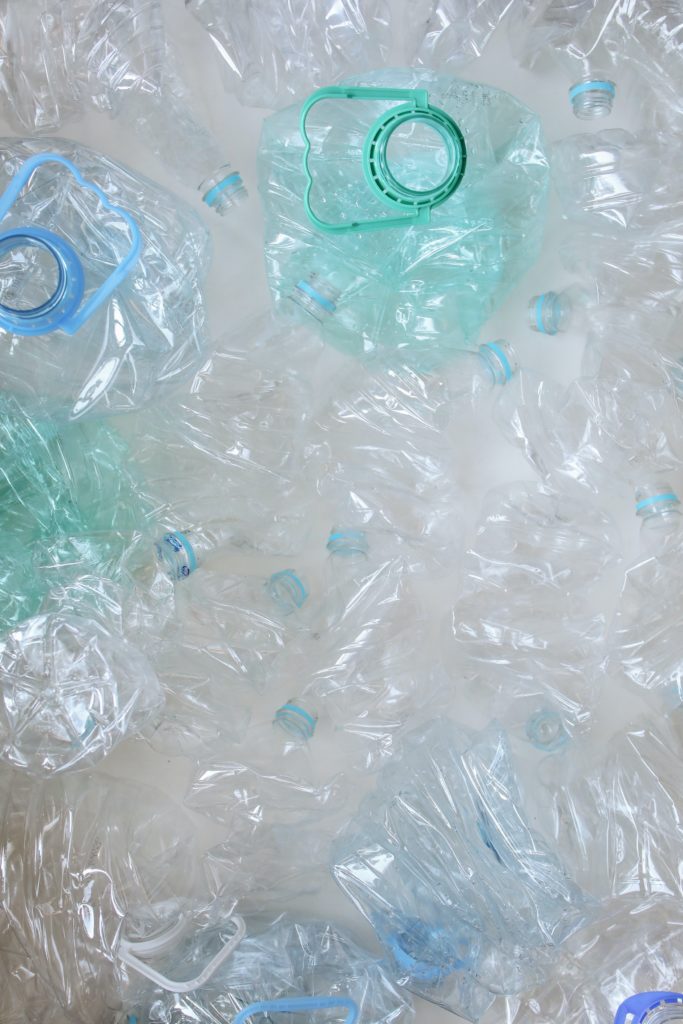 Blog
Recycling Q&A with Closed Loop Partners
Recycling is at a crossroads in America. With systems shutting down or limiting what they can accept in municipalities around the country, and accepted recyclables ending up where they shouldn't — in landfills or worse, our oceans — action must be taken today, to save our planet tomorrow.
The Consumer Brands Association's Recycling Leadership Council (RLC) is aiming to do just that. By uniting critical stakeholders across the packaging ecosystem, the diverse members of the RLC are working together to find a solution to the packaging waste crisis and build a public policy foundation for a 21st century recycling system in the United States.
Closed Loop Partners is an integral part of the RLC and its work in building the framework of a functioning recycling system. Bridget Croke, managing director at Closed Loop Partners, leads external affairs including investor partnerships, industry partnerships, communications and special projects at the organization and sat down with the Consumer Brands team to answer some questions about their work and the future of recycling.
Closed Loop Partners is funded by and partners with a range of stakeholders, including more traditional banks or investment firms. What is the value proposition or opportunity for these more traditional firms? Why the interest in recycling?
At its core, the circular economy reduces costs, increases efficiencies and protects the environment. It's a win-win-win. In the face of growing climate risks and resource scarcity, we need to develop more resilient supply chains that maximize use of resources. Recycling is a critical component of the circular economy. It's the mechanism by which valuable materials are kept circulating in our economy, rather than sent to landfills or littering our environment. Corporations, financial institutions and others are increasingly recognizing that this not only makes sense to alleviate the stresses related to limited natural resources, but also makes good business sense.
Closed Loop Partners is a leader in financing the transition to a circular economy. From your experience, where do you see gaps in capital to facilitate the transition?
We're seeing increased investor focus on ESG, which translates to greater capital allocation into circular economy investments. Despite these positive developments, the circular economy remains underfunded and requires greater investment across all sectors and diverse value chains. Our goal is to reduce the risk and make it easier for traditional investors to invest in the sector. We have seen significant growth over the last five years, but we have a long way to go. We need to scale investment across the entire supply chain and in disruptive business models that advance the circular economy. Investors in this space will see big financial wins as the circular economy grows into the predominant economic model for the next 50 years.
How is your approach to finance different from more traditional investment firms, those who don't have a mission of financing a circular economy?
From the outset, we view all of our investments through the lens of circularity, which is multifaceted and takes into account numerous social and environmental factors, as well as economic factors. The circular economy is an overhaul of how products are designed, manufactured, sold, refurbished and recycled, impacting everything we touch and do. It provides a framework for global corporations, financial institutions and start-ups alike to reimagine capitalism and align the interests of shareholders, customers, local communities and the environment we share.
Why does Closed Loop Partners emphasize the need for diverse financing options ranging from venture capital, growth equity and private equity to project finance? How does a multi-faceted approach help transition to a circular economy?
We truly span the arc of capital, from investing in early stage companies via our investment fund to later stage, more established companies via our private equity fund. This flexibility in capital allows us to scale the circular economy and means that we can support businesses at all stages, accelerating the overall growth of disruptive circular solutions.
As we think about the RLC Roadmap, what types of policies can advance more investment funding for the system? 
Good policy has always built new markets, from the electrification of the United States to the growth of renewable energy. We are excited to see circular economy finally become a policy priority at the national level and the growth of policy proposals. In addition to the policy recommendations that focus on supply, we would love to see tax credits and incentives, the same offered to the oil and gas industry, used to make recycled content more competitive in the market. This model has a strong precedent in other markets, including the growth of renewable energy.
What are your recommendations for consumer facing industries in their role to advance improvements to recycling systems in the US?
While we now have a long list of corporate commitments to use recycled content, it's time to take that one step further with long term contracts for recycled material. In addition to the innovation we are seeing in design, product delivery and recycling technologies, we now need procurement innovation to reduce risk for suppliers of recycled content and investors in the recycling industry to help drive scale and make recycled content more competitive with virgin.
What's your perspective on how some of the more traditional, existing financing polices (bottle bills and extended producer responsibility) work to improve recycling infrastructure?
EPR could be an effective part of the solution if it focuses on all packaging and ensures that money makes it back into community recycling programs.
There are so many variables and stakeholders involved in developing a circular economy. What is the most impactful starting place to intervene in the system?
Collaboration is critical. It'll take engaging diverse stakeholders including NGOs, brands, financial institutions, policymakers and many others to accelerate the transition to a circular economy. As we look at different materials, for example plastics, we will need to take a holistic approach to making change. There is no one solution to systems change. We need to be looking both at redesigning products and materials upstream, as well as optimizing our recovery systems downstream.
Published on August 6, 2020
Our Updates, Delivered to You
Receive the latest updates from the Consumer Brands Association.