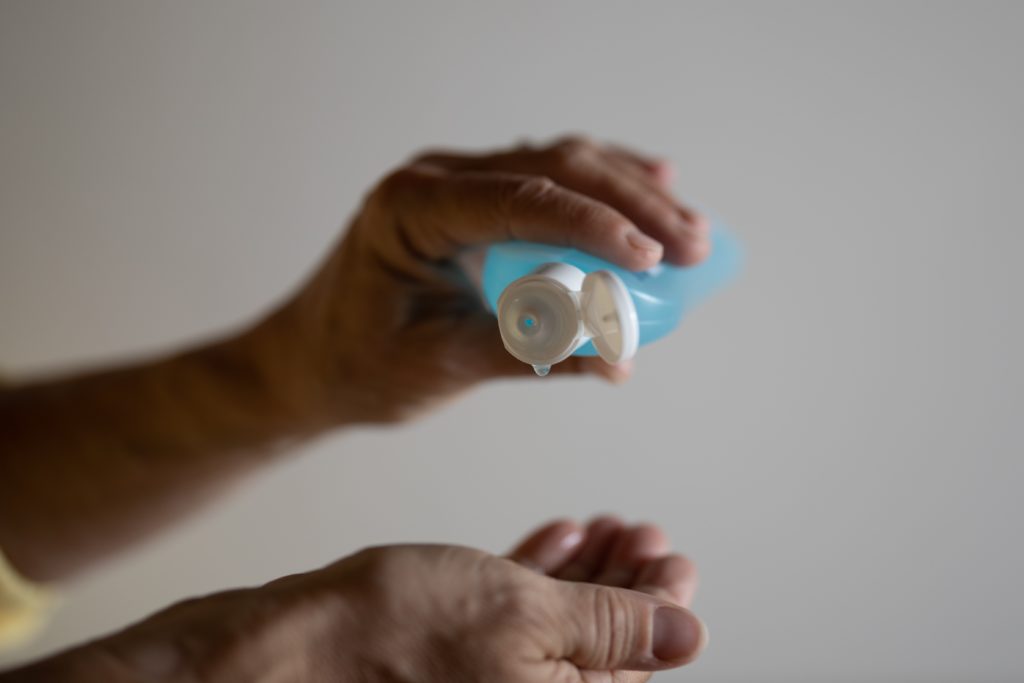 Blog
Trust in CPG Hits a New High
It's been 22 weeks since we started surveying Americans on their feelings on the COVID-19 pandemic in the United States. In that time, we have seen panic buying change to restocked shelves and shuttered businesses move to cautious reopenings. With every state in the country at least partially open, Americans are living with masks and hand sanitizer at the ready, eagerly awaiting a vaccine.
The Consumer Brands Association's latest survey of 1,000 American adults shows a country normalized by a persistent threat. Not apathetic and not unaware, but in many ways unchanged — concern is still high, optimism hasn't budged. There are, however, a few key differences that directly affect the CPG industry.
As makers of essential products, the CPG industry has been tasked with delivering against strong, consistent demand in the middle of a pandemic. The odds could have been stacked against success, but instead, the industry has earned increasing trust over time. Nearly half (47%) of consumers say their trust in CPG has grown during the pandemic — a steady rise over the past few months and up from 37 percent when first asked in April.
The findings echo a new Axios/Harris poll that shows corporate trust up in almost every industry, with the biggest gains for industries pivotal to COVID response, including CPG. Industry companies including Clorox, General Mills and P&G held spots in the top 10 most visible companies during the pandemic. Clorox, whose products have been at the top of in-demand lists, also topped several of Axios' lists. It was named the number one for visibility during the pandemic, number one for ethics and number two for trust. All this despite some of the biggest supply chain challenges a company could face.*
That trust has grown as manufacturers have refined their product offerings, in order to deliver the most in-demand products. The decision to refine product lines is one that the majority (74%) of consumers agree with, as they said they preferred fewer options to ensure greater availability of the items they need.
Trust has also grown despite worries many Americans still have about access to essential products, a lingering reminder of March's empty shelves. As some states reverse or pause reopening plans, that concern has started to climb again after a long plateau. Household cleaning products (72%), food and beverage (64%) and over-the-counter medicines (59%) all saw small increases in access concerns from four weeks ago — only concerns over finding personal care products remained the same, at 59 percent.
Cleaning products, in particular, are in the spotlight as schools consider plans to resume in the fall. While some school systems have already made the decision to go back virtually, many others are adopting a hybrid in-person/online model or going back as normal. Regardless of the specific structure, 86 percent say they are worried about the health and safety of students, teachers and administrators at schools reopening in-person. Another 80 percent have concerns about schools getting access to enough disinfecting products to clean classrooms and other spaces, if students do return. However, there is near-universal (92%) agreement that schools should be able to utilize COVID-19 relief funds to purchase cleaning and disinfecting supplies.
No matter the specific issue, Americans are feeling anxious these days. General concern is still high, up slightly from 85 percent in late June to 87 percent now, while optimism about the next six months held relatively steady, from 67 percent last month to 66 percent today. To put it in further context, that one-point drop is just an indicator that people aren't feeling much worse — there has been a larger retreat from the numbers we saw in early June that were ten percentage points higher (76%).
Feeding some of the declining optimism could be the continued controversy over mask-wearing. The majority (84%) of Americans say they are concerned about people in public places not wearing masks. There's clear evidence masks reduce the risk of spread and if a simple action can boost optimism in our next survey and get us closer to reopening the economy and restoring our way of life, our most recent data says there's a strong majority of Americans — me included — who are ready to do their part.
*Clorox CEO Benno Dorer and Chief Customer Officer Troy Datcher will discuss their experience August 19 as part of CPG Speaks. Registration is free and open now.  
Published on July 30, 2020
Our Updates, Delivered to You
Receive the latest updates from the Consumer Brands Association.