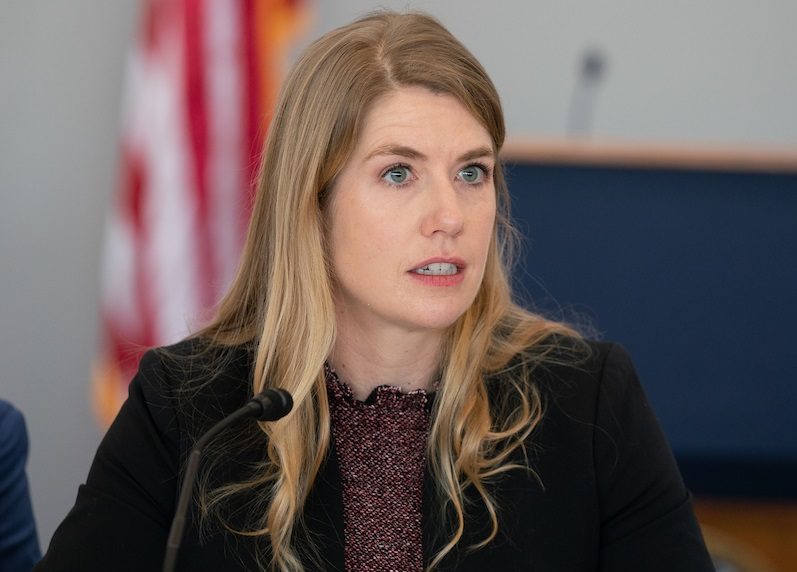 From the News
The Woman Who Wants to Reinvent Recycling
Cities have gone from making a profit with their recycling programs to losing cash or even stockpiling goods while waiting for the market to rebound.
At the same time, consumers are putting more pressure than ever on companies to make their products and packaging more climate-friendly. But in-flux markets give their recyclable packaging few places to go.
The solution Meghan Stasz has come up with is to reinvent the process completely.
"One of the reasons that recycling is not as functional as it could be in the U.S. is because it's run municipality by municipality," she said. "There are about 10,000 different recycling programs across the U.S., and that means 10,000 different rules about what you can recycle."
Stasz, 40, is the vice president of packaging and sustainability for the Consumer Brands Association, which represents the companies that make just about every shelf-stable product in grocery stores.
She's kicking off a yearlong process to rewrite the rules for recycling, the initial steps of a moonshot effort to redesign the market for recycled goods, organizing a coalition of other food and beverage retail groups around what they're calling the American Recycling Roadmap.
Published on February 4, 2020
Our Updates, Delivered to You
Receive the latest updates from the Consumer Brands Association.