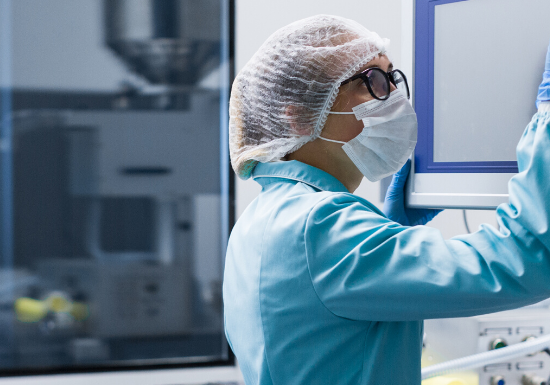 Press Release
CDC-OSHA COVID-19 Guidance a 'Good Step' Toward Coordination, Clarity CPG Industry Needs
Consumer Brands Renews Call for Interagency Process to Support Clear, Coordinated Guidelines for Manufacturers, State and Local Governments
FOR IMMEDIATE RELEASE
May 15, 2020
Contact: Leslie Lake, 571-378-6757, [email protected]
ARLINGTON, Va. — The Consumer Brands Association today released the following statement from Geoff Freeman, president and CEO, in response to the U.S. Centers for Disease Control and Prevention's (CDC) and Occupational Safety and Health Administration's (OSHA) interim COVID-19 guidance for manufacturing workers and employers:
"This joint guidance is the type of coordinated federal action Consumer Brands called for roughly a week ago and is a good step in the right direction.
"As the companies that bring Americans everything from food and beverages to the vital cleaning and disinfecting products used to fight COVID-19, consumer packaged goods (CPG) manufacturers need consistent, national guidelines to keep facilities open and supply chains running. We urge federal authorities to establish an ongoing interagency process to continue issuing clear, coordinated guidance that manufacturers can follow and state and local governments can adopt. This interagency process should be flexible enough to apply to other federal agencies and departments as new developments arise.
"These are challenging times, and we appreciate the administration's effort in crafting these vital public health guidelines. They will help give manufacturers essential direction as the economy begins reopening nationwide."
###
The Consumer Brands Association champions the industry whose products Americans depend on every day, representing more than 1,700 iconic brands. From household and personal care to food and beverage products, the consumer packaged goods industry plays a vital role in powering the U.S. economy, contributing $2 trillion to U.S. GDP and supporting more than 20 million American jobs.
Published on May 15, 2020
Our Updates, Delivered to You
Receive the latest updates from the Consumer Brands Association.