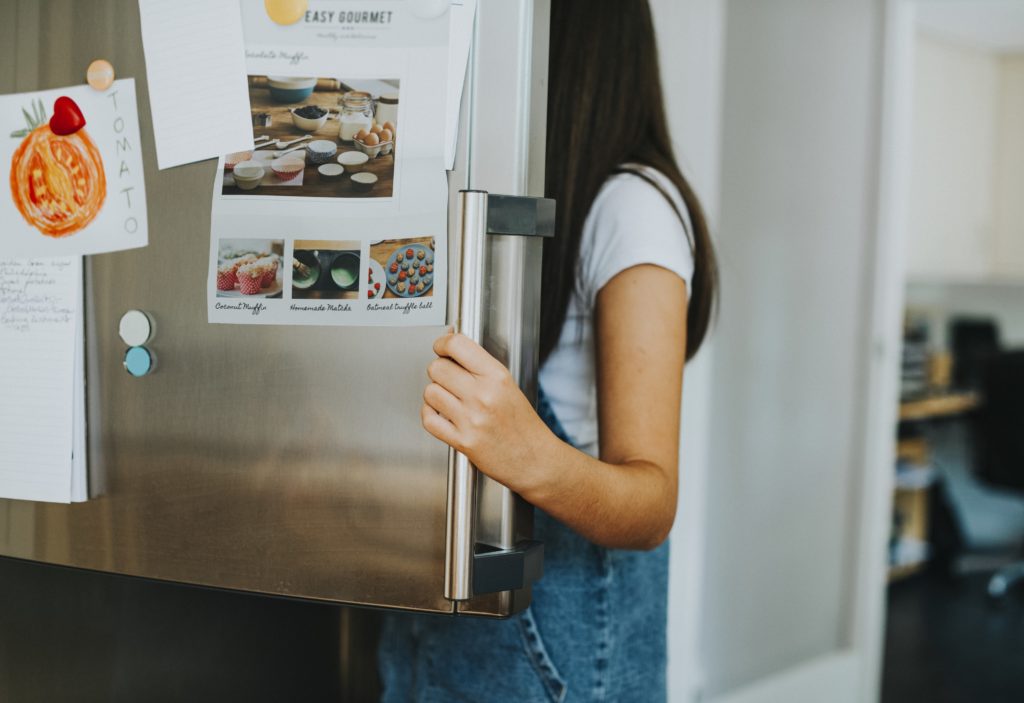 Blog
Looking Back on a Month of Coronavirus
The post below reflects survey results for the week of March 25. More recent survey results are available from the weeks of April 1 and April 8. 
As March comes to a close, America looks different than it did at the beginning of the month. Things we may have taken for granted as part of a normal day — running errands, enjoying a meal at our favorite restaurant or spending time with friends — have vanished in our attempts to stop the spread of the coronavirus.
For the fourth consecutive week, the Consumer Brands Association conducted a survey of American adults to gauge their opinions and feelings about coronavirus and its effects. One clear takeaway: in just a few short weeks, the virus has fundamentally changed the way we live our lives.
On March 4, the first week of the survey, 76 percent of Americans reported that they were generally concerned about the virus. Now, in week four, 88 percent are concerned. Those that reported feeling "very concerned" has jumped from 37 percent to 54 percent. But as concern grows, so does preparedness. People who have purchased staples like cleaning supplies, personal care items and food and beverage staples to prepare for coronavirus has more than tripled, standing at 67 percent today, compared to 22 percent four weeks ago. Seventy-seven percent said they feel prepared for the coronavirus and its impact on their life — a refreshing jump from 66 percent on March 11 or even 73 percent on March 18.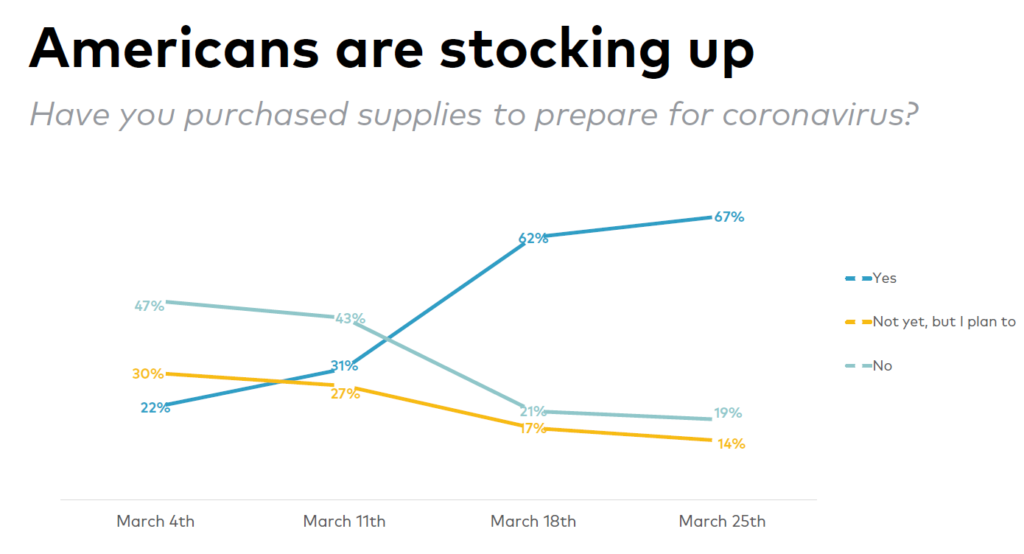 A new reality has set in for most Americans, as 84 percent have seen shortages of high-demand products, up from 37 percent in our first survey on March 4. However, access concerns are down slightly from last week. Food and beverage products remain the top access concern, ahead of household cleaning supplies, personal care items and over-the-counter medicines. Today, 72 percent of Americans are concerned about access to food and beverage products, down from last week's high of 77 percent. The decrease is hopefully a sign that Americans are seeing high-demand products back in stock, something the CPG industry has been working overtime to accomplish.
As we adjust to a new way of life, our shopping habits have also shifted to match. Where the first survey showed 18 percent buying online or using delivery services like Instacart or Amazon Fresh, that number has risen to 39 percent this week. Now, just 28 percent have not changed their shopping habits, compared to 56 percent in week one. Additionally, Americans are purchasing essentials to last for longer periods of time. Forty-four percent of Americans have at least two weeks' worth of CPG products at home, with another 36 percent saying they have 1-2 weeks on-hand. Only eight percent reported having six days or less of supply at home.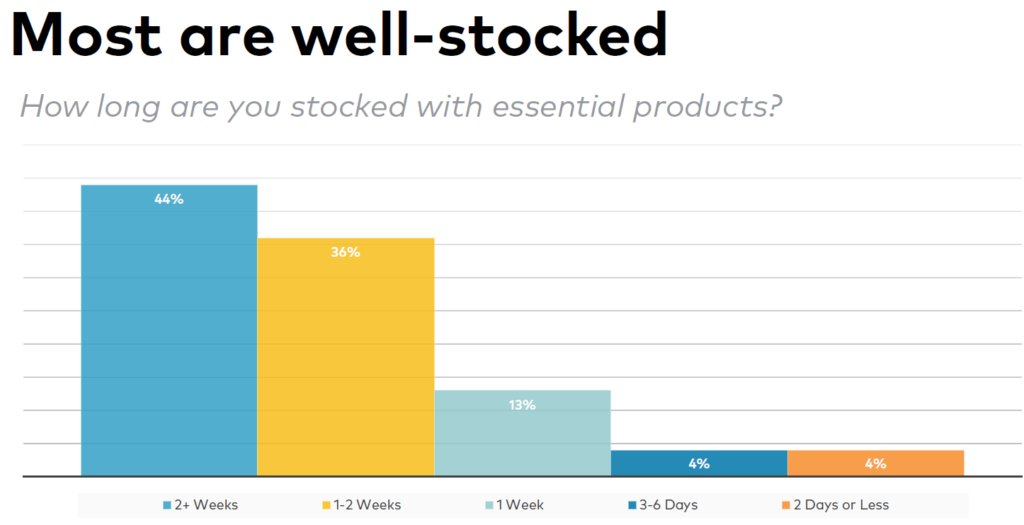 The economic toll of coronavirus is already being felt by a majority of Americans. Sixty percent of respondents are concerned about their ability to pay bills or afford necessities. Another 17 percent are not worried yet, but expect the virus to take a financial toll on their family soon.
As the fight against coronavirus wages on, it is clear that most Americans are embracing the profound changes to their habits. This week's survey offers hope that Americans are stocking up, staying home and doing their part to flatten the curve.
From providing original research, industry guidance and cutting-edge insights, to advocating on Capitol Hill and shaping policy that will have an impact for years to come, we are committed to delivering for our industry during this crisis. Stay informed.
Published on March 27, 2020
Our Updates, Delivered to You
Receive the latest updates from the Consumer Brands Association.