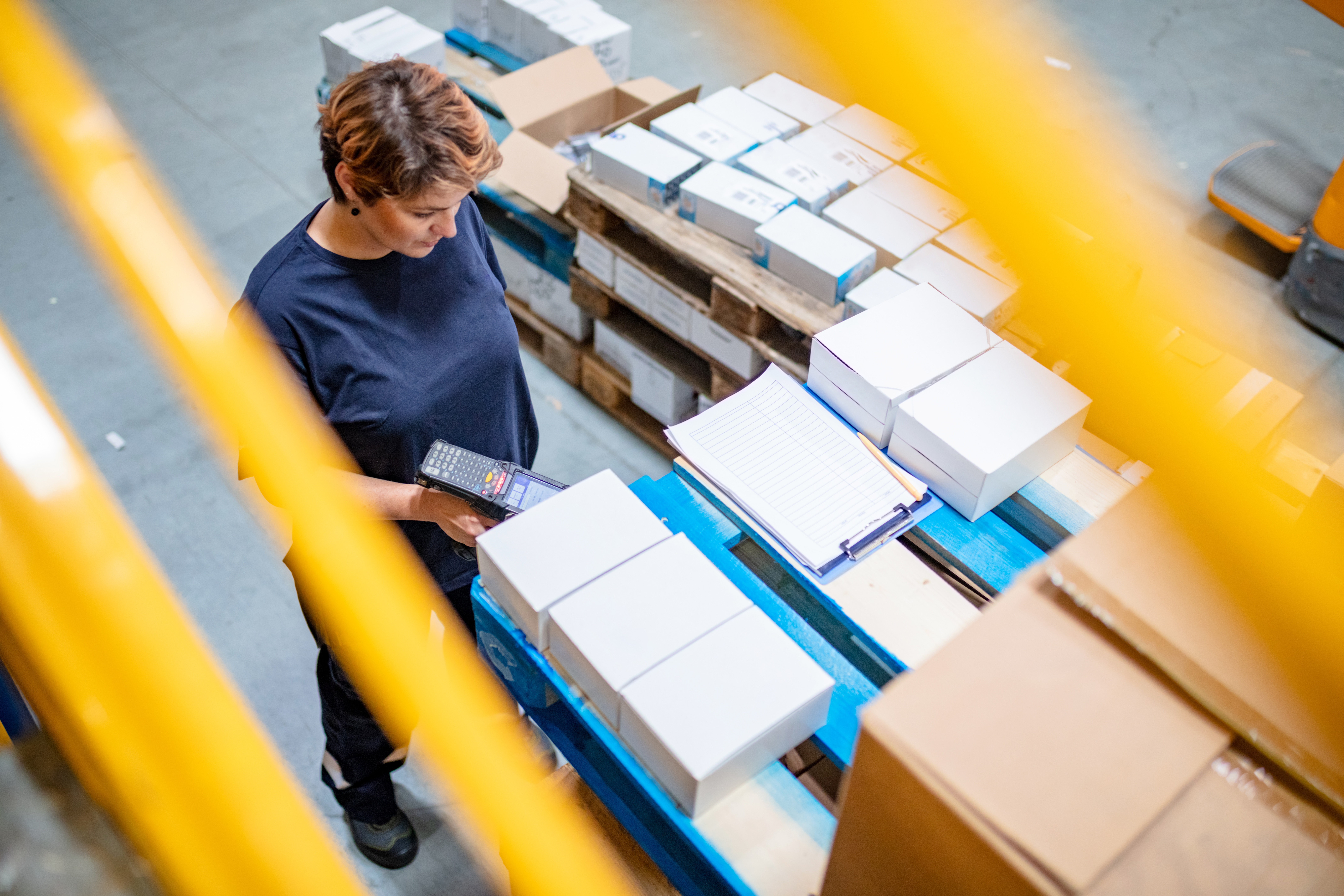 Blog
Workforce Considerations: Essential Workers
The Consumer Brands Association is working with PwC to provide our members with perspectives on how companies and functional leadership can best focus their efforts as the coronavirus evolves. 
COVID-19 has forced consumer market businesses to reevaluate their operating models and workforce policies, especially as some workers are deemed essential and others are not. Consumer packaged goods, big box retail and grocery workers who help feed America are now considered part of the essential workforce. Companies need to protect essential workers on the front-lines from potential exposure, compensate these workers for their efforts and engage with them through open and transparent dialogue. To help safeguard the physical and mental well-being of the essential workforce, organizations and their leaders should be considering the following questions: 
How should we consider adjusting benefits and policies to help accommodate workforce needs?
How do we help minimize employee exposure during and outside of work?
How do we help compensate essential workers for their contributions and keep them motivated?
How can we communicate timely, accurate information and action plans with employees?
Protecting Employees
During the COVID-19 outbreak, while it may not be possible to eliminate risk of infection, the most effective protection includes controls and procedures for safe and proper work that can help minimize workforce exposure. During the pandemic, employees should work remotely with the exception of business critical or "essential" roles that require physical presence.
Employers should stay current on guidance from federal, state and local health agencies and consider how to incorporate these recommendations and resources into workplace-specific plans.
Effort should be dedicated to proactively identify risk-levels in workplace settings and implement appropriate control measures. Understand where and how the workforce may be exposed and consider possible individual risk factors (e.g., older age, medical conditions, etc.). An employer's preparedness and response plan will help guide protective actions to help protect against COVID-19. 
Considerations to Safeguard Employees
Enhanced cleaning and sanitation: Outline new procedures by role (cleaning, safety, staffing, FAQs, tips to serve) and safety protocols such as daily temperature checks.
Access to preventative supplies: Confirm that gloves, masks, hand sanitizer, tissues and relevant protective supplies are accessible to employees and potentially customers (e.g., in grocery stores).
Social distancing enforcement: Limit physical gathering; cancel standing meetings and instead leverage technology/conference calls where possible.
Reorganize shift hours: Adjust schedules to limit the number of employees working simultaneously to help reduce potential transmission.
Engineering controls: Explore physical changes to help reduce transmission, such as increasing workplace ventilation or installing physical barriers (e.g., clear plastic sneeze guards).
Health & well-being training: Provide workers with up-to-date education and training, including COVID-19 risk factors and protective behaviors (e.g., cough etiquette, illness protocols).
Daily Check Ins: Communicate with workers daily on their well-being and ability to work to maintain employee engagement.
Leverage technology: Use customer portals, telesales and other digital technology to simplify and automate front-line and customer-facing tasks, in order to further minimize exposure.
Rewarding Employees
Many employers are considering whether to adjust compensation and benefits for essential workers – both as a retention tool and to reflect the increased risk of infection faced by those on the front line. This is an opportunity for leaders to directly affect the financial and personal well-being of their people, as well as reinforce company culture.
Compensation
Many employers are considering whether to adjust compensation for essential workers, but the specific mechanisms and amounts vary. Companies are providing special bonuses or increasing base pay (hourly/annual compensation) to those who are working through peak service hours (e.g., weekend shifts), overtime or in high-exposure locations and environments. Providing hazard pay is also a leading example of how to reward employees who are required to work in-person during heightened labor needs and at personal risk. Organizations that realize increased revenue during this time may also consider implementing a profit-share plan to help recognize essential employees involved and communicate intent accordingly.
Benefits
The most common benefit change in the market is enhanced (personal and family) sick leave and paid time off. Many companies are also updating their healthcare plans to make sure COVID-19 testing and treatment are covered. To minimize potential employee stress, confirm that psychological and behavioral support is available, such as Employee Assistance Programs, counselors and frequent rest breaks. Supplemental benefits could include subsidized child care and meals, and product discounts.
Considerations for Rewarding Essential Employees
Special bonuses can be issued 'on spot' or structured as retention payments, ranging from $150-1,000 per employee.
Hazard pay of $2.00 – $3.00 per hour for hourly employees.
Paid sick leave is extended by 10-15 days on average.
Overtime pay increases of 1.5 – 2x hourly rates can ease scheduling challenges.
Relaxed attendance policies allow flexibility for employees who are at higher risk or have been infected with COVID-19, or are uncomfortable with coming into work during the pandemic.
Wellness support allows employees to focus on the job and help to provide relief from stressors that may have been enhanced by COVID-19.
Childcare support can be provided through service partnerships or as part of extended paid time off.
Employee relief funds allow financial assistance for employees facing COVID-19 induced hardship.
Data from public announcements from leading Consumer Markets companies, including: Target, Walmart, Whole Foods, The Home Depot, CVS, The Clorox Company, Hormel Foods, and others.
Engaging Employees
It is critical for employees to feel connected to leadership and supported by the organization. Expectations may vary for essential and non-essential employees; communicating these differences in a transparent way is necessary to maintain trust.
Establish a cadence for communication, centralize message development and confirm consistency across channels. Leadership should be well-prepared to reinforce key messages and respond to questions from the essential workforce, in person or via video and other forms of virtual communication. 
Considerations to Engage and Support Essential Employees
Craft authentic messaging that helps set the tone of employee safety and well-being early and reinforces your organization's values. Be transparent and timely in your response to employee concerns/needs.
Develop a purpose-led communications strategy to reach employees effectively and create a feedback loop to listen to essential workforce concerns. Equip your leaders to be the voice of your organization and help set a stabilizing tone.
Align working hours of non-essential/virtual workers to establish a support structure for essential workforce.
Test escalation protocols and emergency contact systems. Confirm you have accurate mobile contact information for all employees, particularly those from centralized functions like Finance, HR, and IT.
Assess the potential impact to your business and gauge your readiness to respond with PwC's COVID-19 Navigator. For additional information, visit the Consumer Brands coronavirus resource page or PwC's coronavirus site or contact one of our subject matter experts.  
Steven J. Barr, PwC | Consumer Markets Leader
Ron Kinghorn, PwC | Consumer Markets
Sushil Ahuja, PwC | Consumer Markets
Samrat Sharma, PwC | US CPG Leader
For more unique perspectives on this issue, read previous posts from PwC on IT checklists, marketing best practices, financial uncertainty and workforce considerations.
From providing original research, industry guidance and cutting-edge insights, to advocating on Capitol Hill and shaping policy that will have an impact for years to come, we are committed to delivering for our industry during this crisis. Stay informed.
Published on April 7, 2020
Our Updates, Delivered to You
Receive the latest updates from the Consumer Brands Association.