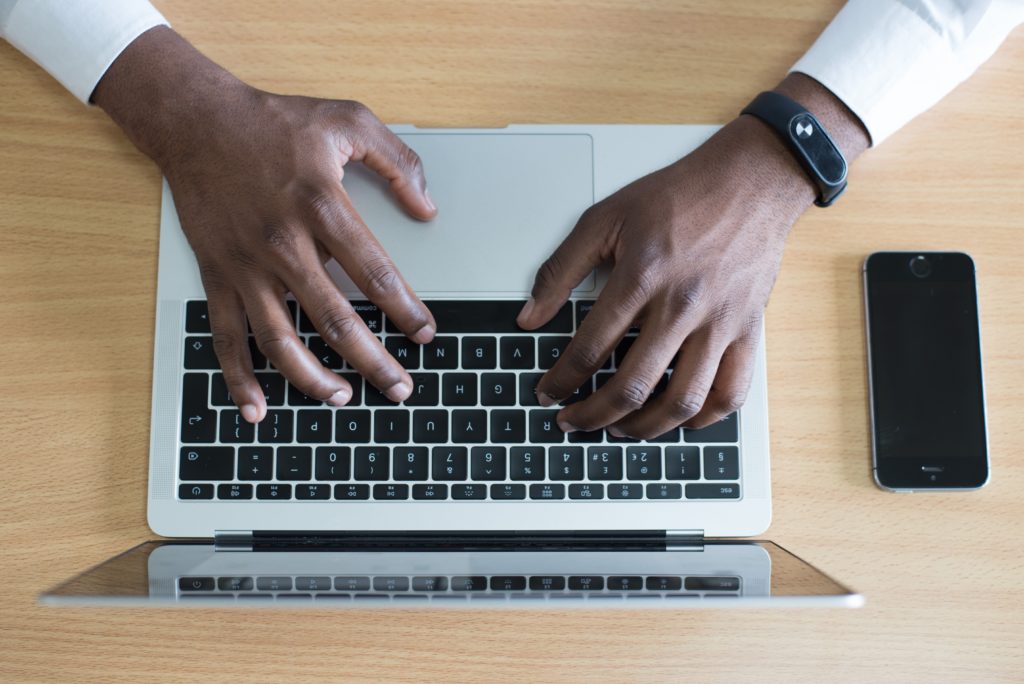 Blog
Responding to COVID-19: 5 Steps for CMOs
The Consumer Brands Association is working with PwC to provide our members with perspectives on how companies and functional leadership can best focus their efforts as the coronavirus evolves.
The impact of COVID-19 is rippling through the CPG value chain. While the initial shock might have been felt in the supply chain, brand leaders are now under pressure to respond. In our third piece of this series, PwC will highlight potential effects on marketing and how CMOs at CPG companies can better respond to critical questions such as:
What role does marketing play in a crisis? Do we cut back on variable expenses or consider shifting brand-building to sales activation?
How can we create greater flexibility in media plans and campaigns to better adapt to new consumer behaviors?
What communications are appropriate at this time? How do we support our communities and consumers but limit risk?
How should organizations rethink the communication channels as consumers are shifting their ways with media and how they interact with brands?
How much of the change in consumer behavior may continue in the long term?
These five operating priorities will help marketers navigate over the short-term:
1. Mobilize a coronavirus marketing team
Marketers who've created agile teams are already beginning to reap the benefits of cross-functional collaboration, speed and innovation. Others have heard about the impact but are still waiting for the right use case to deploy their first pilot.
Regardless of where you're starting, a COVID-19 response squad can help operationalize marketing's response to the crisis. The squad's multidisciplinary talent is typically drawn from: marketing ops, media, analytics, creative, eCommerce, PR and social. Successful response teams are:
Empowered to make decisions.
Take risks and have a bias for action, within acceptable boundaries.
Have empathy for the consumer and focus on support versus selling.
Having historically relied on external creative and media agencies, publishers and PR firms, marketers can incorporate these business partners into their COVID-19 strategies by:
Including them in routines such as daily stand-ups.
Providing controlled access to secure collaboration platforms.
Activating remote working options.
2. Move quickly to evaluate media plans
CPG brands represent a large part of the advertising market. In the wake of the outbreak, many campaigns, media plans or creative executions — typically designed three-to-six months in advance — may not be as relevant anymore. We recommend marketers review media agreements to understand where and how spending can be:
Stopped
Shifted
Postponed
Marketers are well advised to engage with their media agencies and publishing partners to explore arrangements which may be possible beyond the boundaries of their contractual agreements. Getting ahead of these reviews is essential because the broader market is conducting them. Within spend categories, digital and programmatic are the most flexible. While real-time data matters, most brands are trying to be proactive because waiting too long could mean being left behind.
One major area of disruption has been live events. Many sporting events have been cancelled, including the postponing of the Olympics. Events are still happening though, just online. Some brands are beginning to look to sponsor content or place ads during live-streamed music concerts or eSports tournaments.
3. Triage spending with data-led decision making
We already have evidence of how consumers may be spending their time over the coming weeks and months. Social, video, gaming and audio services are experiencing explosive growth across devices. Consumers are spending time searching for information on the crisis but they're also seeking entertainment, wellness and education. Responding to these trends effectively can have long-term ramifications.
Because marketing budgets can be trimmed more quickly than some other functions, CMOs may be under added pressure to consider how to reduce their budgets. A holistic approach to the budget across the enterprise is essential. Rather than making blanket cuts, we recommend CMOs triage spending on a case-by-case basis by identifying:
Brands or categories with fewer prospects.
Consumer segments potentially affected by changing priorities.
Campaigns that demonstrate low reach.
ROI is also likely to become a critical assessment measure, with CMOs becoming tempted to shift spend away from long-term brand building to sales activation, which may deliver short-term peaks in performance. We would caution against this. Stabilizing and protecting your brand in a crisis is fundamental to helping bolster your market position.

4. Reinforce brand purpose with integrity
Effective marketing is contextual. Now more than ever, empathy for consumers is paramount. We are seeing marketers balancing their communications strategies across risk management and brand purpose.
While opportunities may exist to commercialize and benefit from the challenges consumers face, the risk of backlash and brand damage might be devastating. Trusted pre-existing brand claims can be far more effective than new claims aimed at countering the crisis. This is not the time to launch a new purpose-driven campaign.
An opportunity does exist, however, for brands to demonstrate their integrity, purpose and values — by supporting consumers and communities in difficult times. Consumers (and employees) are looking for uplifting, entertaining, light-hearted content as a respite from the crisis — and brands have the opportunity to create these experiences. Many brands are now redirecting their reach and creative talent to deliver distinctive communications that help support aid funding or public health directives.
5. Prepare for long-term change in consumer habits
Consumer behavior, priorities and decision-making have shifted dramatically in the wake of the crisis, including:
Hypergrowth in online purchases.
High demand for household and hygiene essentials.
Resurgence in certain packaged food categories.
Of these, the growth in digital commerce may more likely have a greater long-term impact. Before this crisis, consumers purchased approximately 5 percent of food and beverages online. Analysts are expecting that number to exceed 8 percent in three to four years.
We expect the crisis will likely accelerate this transformation. While the major driver may be classic pure-play digital commerce, much of the growth may be fueled by hybrid models including food platforms, aggregators and click-and-collect options.
Marketers: Are you prepared to respond to COVID-19?
☑    Establish a cross-functional coronavirus response squad.  Consider including key agency and publisher business partners into daily routines.
☑    Move quickly to better assess flexibility in media planning. Engage proactively with agencies and publishers to help find innovative ways to collaborate.
☑    Reduce overall spending on a case-by-case basis. Brand is paramount; be wary about shifting spending to short-term sales activation at the expense of your brand.
☑    Understand if communications are suitable for the current climate but don't forget the role of creativity to help deliver distinctive messaging that support brand relevant causes.
☑    Respond to immediate changes in consumer behavior. Begin scenario planning for what might happen if some of these changes evolve to become long-term trends.
Assess the potential impact to your business and begin to gauge your readiness to respond with PwC's COVID-19 Navigator. For additional information, visit the Consumer Brands coronavirus resource page or PwC's coronavirus site or contact one of our subject matter experts.
Steven J. Barr, PwC | Consumer Markets Leader
Tom Birtwhistle, PwC | Consumer Markets
Ron Kinghorn, PwC | Consumer Markets Advisory Leader
Kristin Rivera, Global Crisis Leader
Samrat Sharma, PwC | US CPG Leader
For more unique perspectives on this issue, read previous posts from PwC on IT checklists, essential workers, financial uncertainty and workforce considerations.  
From providing original research, industry guidance and cutting-edge insights, to advocating on Capitol Hill and shaping policy that will have an impact for years to come, we are committed to delivering for our industry during this crisis. Stay informed.
Published on March 27, 2020
Our Updates, Delivered to You
Receive the latest updates from the Consumer Brands Association.